Mstyslav Banik, MoDT: A digital future 'is beneficial for both citizens and the authorities'
June 17, 2021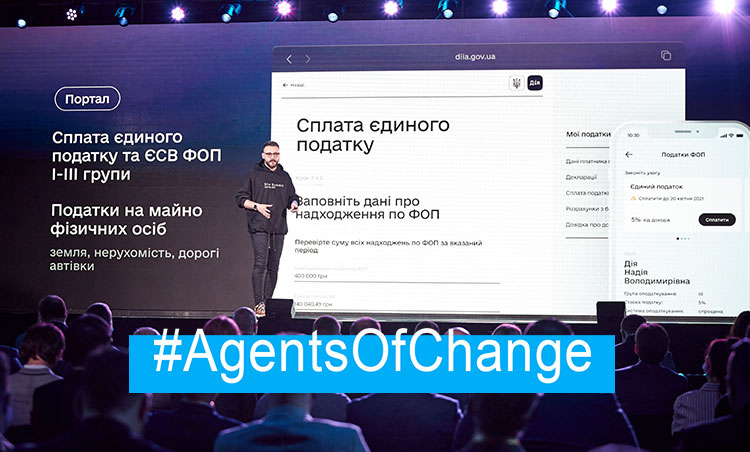 For EUAM's #AgentsofChange portraits series, Mstyslav Banik answers a few questions on how to bring innovation and digital transformation to the service of Ukrainian citizens.

When the new Ministry of Digital Transformation (MoDT) was established in late August 2019, he was among the first ones to get on board. A young Ukrainian entrepreneur, Mstyslav Banik now works as the Director of the e-Government Development Directorate.
One of his main projects? The much-publicised 'A State in a Smartphone' action programme, a digital plan led by MoDT that provides online access to more government services to all Ukrainians with digital documents such as ID-cards, student ID, driver's licenses, vehicle registration certificates, vehicle insurance policy, tax numbers, birth certificates and resettlement certificates or even foreign biometric passports.
Today, citizens can access 12 government services and 9 digital documents on their smartphone, and almost 70 online services on the web portal. In less than two years, their new tool has gathered a community of more than 10 million users. Named Diia (for "action" in English), it also aims to bring citizens closer to the authorities like its name suggests Держава і Я ("the State and I").
The initiative is in line with the EU Advisory Mission (EUAM)'s new mandate, recently adopted, that recognises 'Digital transformation and innovation' as a top priority. The Mission believes that innovation and technology that aims at the citizens' needs and takes into account data protection, human rights and good governance principles can have a truly transformative and stabilising effect on societies.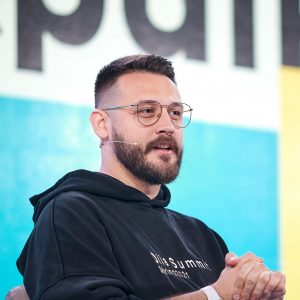 In a few words, what is the story behind the Diia project? How did it start?
Mstyslav Banik: The 'state in a smartphone' project started just a few weeks after the creation of the Ministry of Digital Transformation, in August 2019. It is one of our most important projects, to make 100% of all government services available online. In Ukraine, getting public services offline is not always comfortable. Processes are often slow, bureaucratic and hard to understand for people. Some can even face corruption issues. That is why we decided to create this new brand called "Diia".
We started with the launch of the web portal and then the mobile application. Different people have different uses: older generations prefer to use the web version and the youth is more present on the app. We wanted these platforms to be close to citizens and adapted to their needs. On Diia, every procedure is described in a language that is clear and easy to understand. We do not use any bureaucratic terms.
To create an account, you only need to enter your bank identity. From that, you can access all the public services you need remotely. From the very beginning, the public has shown great support. And with the lockdown measures in 2020 and 2021, Diia was useful for many of us!
As a whole, what are the main effects of this app for the millions of citizens using this app in Ukraine?
M.B.: Of course, we attracted a lot of people to Diia by opening access to all these official documents (e.g. driving license, digital passport). Today, the app has more than 5.4 million users. Every year, we have more than 5 million visitors on the web portal and 930,000 accounts were created in total.
By attracting so many people, we are also moving forward in the fight against corruption at all levels. At the local level, online access to public services protects the citizens from the bureaucracy or sometimes the bribing they can face in some places. Also, at a larger scale, the regular update of our users on Diia allows the governmental database to keep track of the public data history. In many cases, this is a good way to identify irregularities in some registration or statement. At the end of the day, the transparency enhanced with Diia is beneficial for both citizens and the authorities.
How did you work on the development of these new platforms?
M.B.: The first version was developed by the IT company EPAM Systems in February 2020. Although the cost of their work was estimated to be 500,000 euros, they decided to do it for free since it was for the general interest of the Ukrainian people. They programmed, developed and designed this flexible structure that we are using today.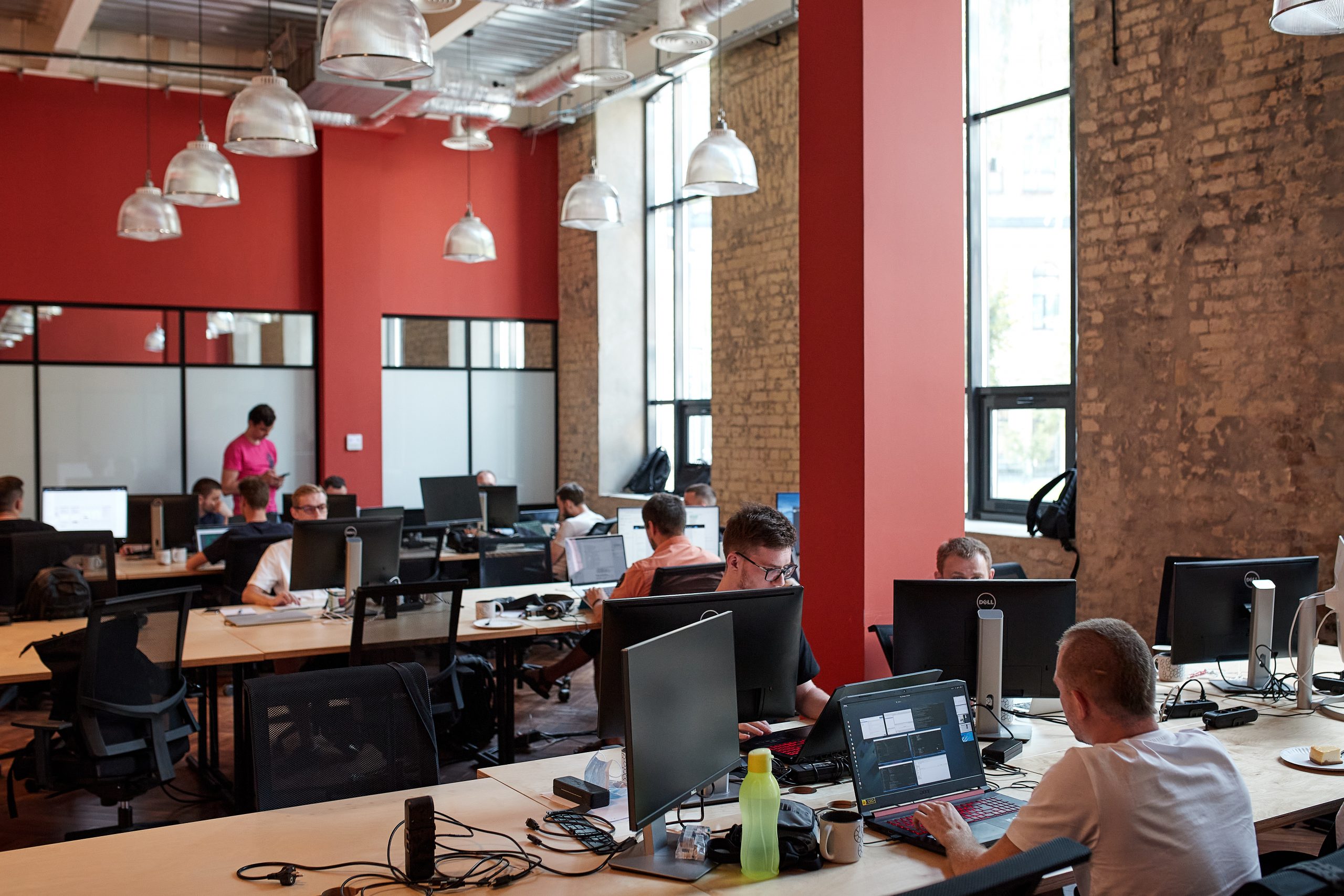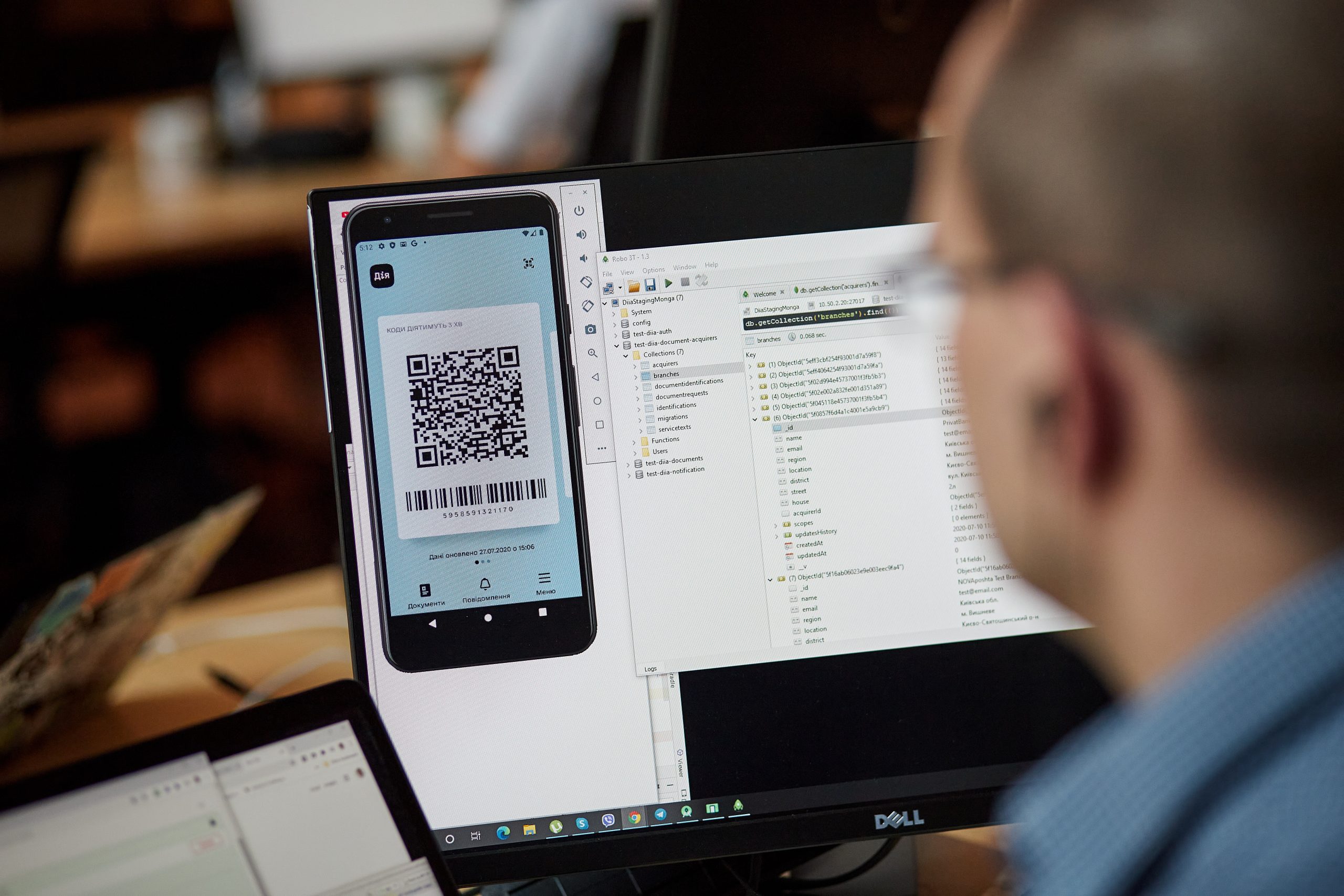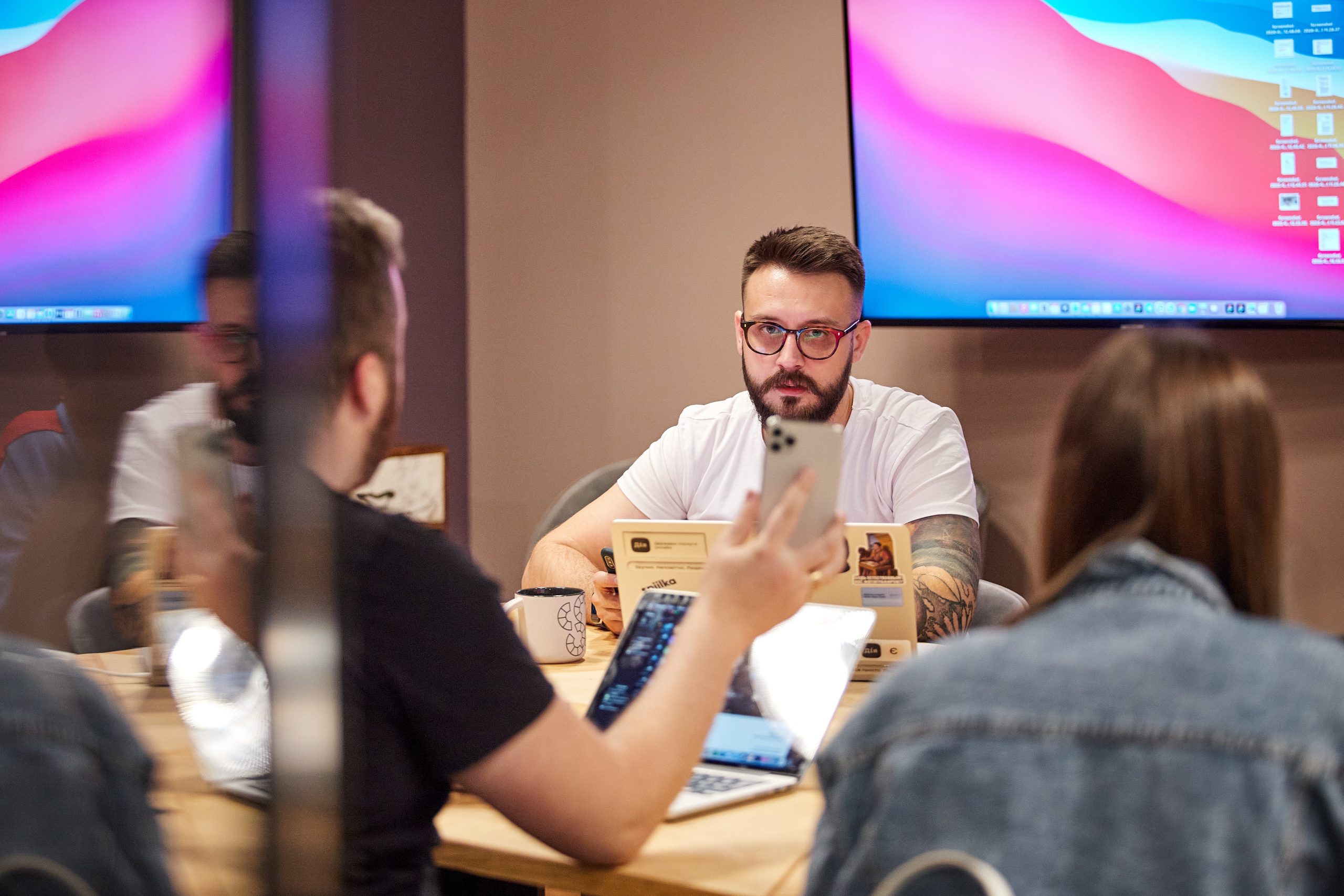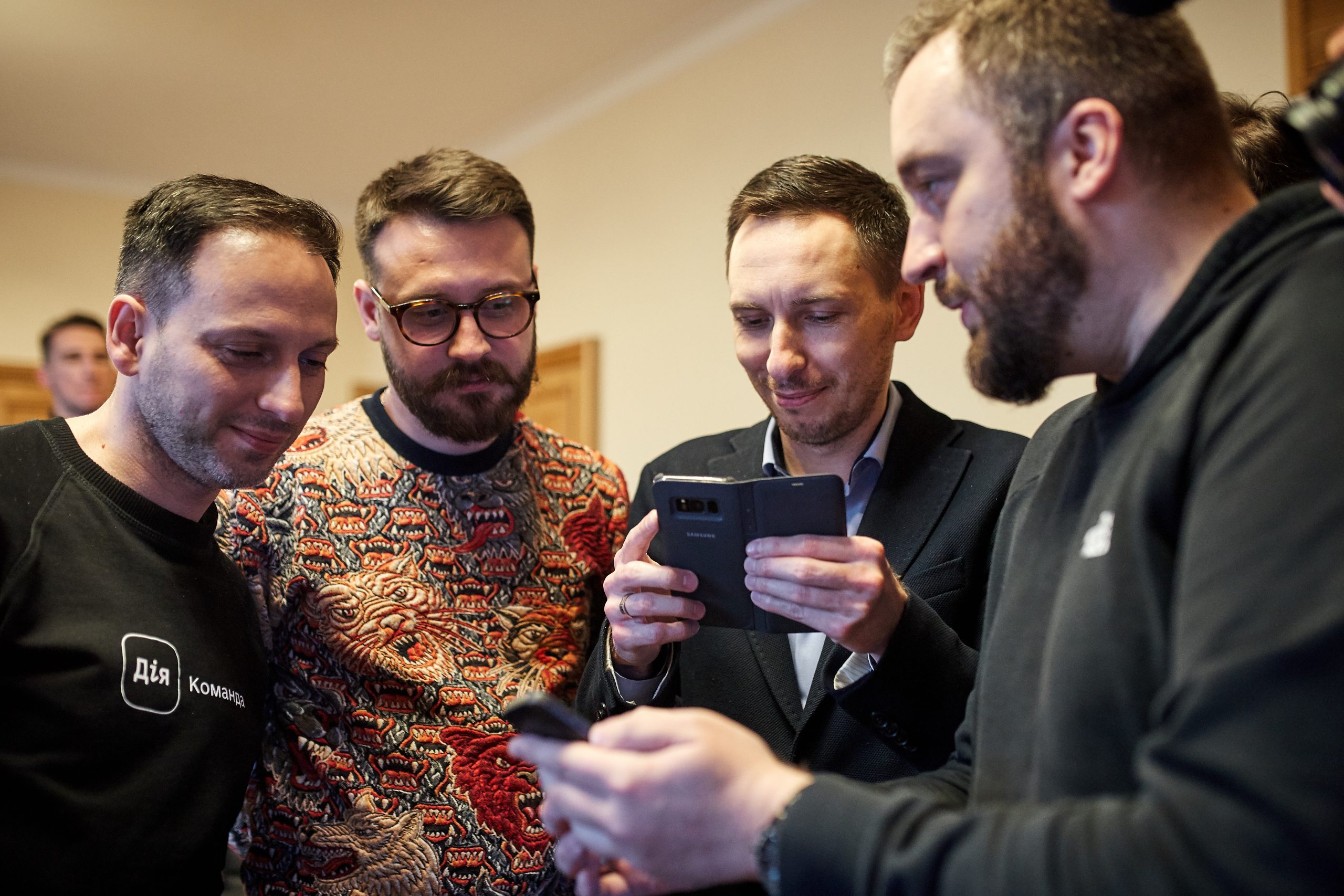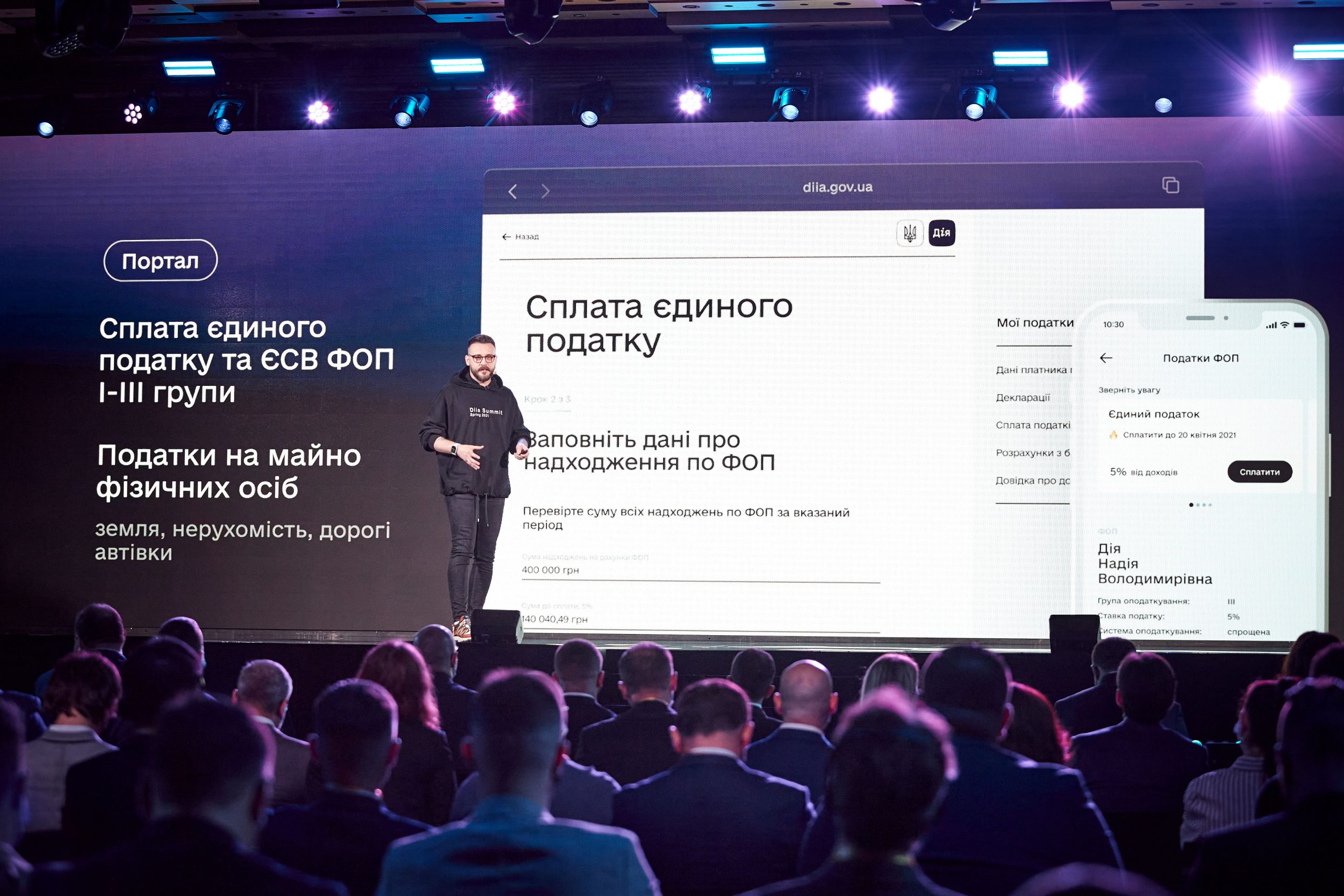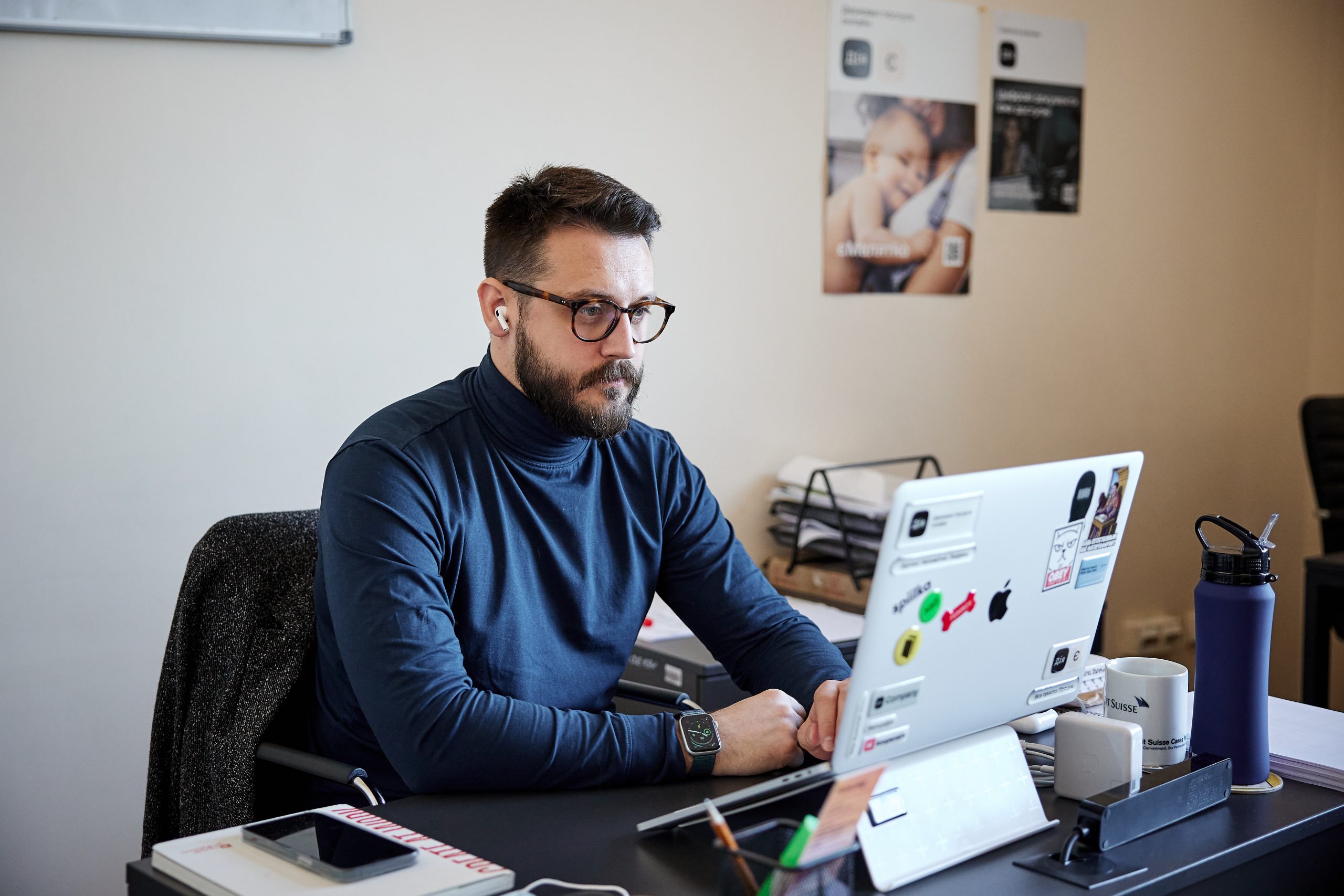 The Diia application was updated in October 2020 for a second version. This time, the work was not outsourced. The work was done inside the MoDT, by the first governmental IT company in Ukraine. It was a chance for us: it allowed us to work in close cooperation on this technical aspect and also to limit the expenses usually needed for this type of digital tool.
The development of the web portal was financed with the help of international donors that support the Ministry, such as the United States Agency for International Development (USAID) and the United Kingdom through the 'Transparency and Accountability in Public Administration and Services' (TAPAS) aid project, the Swiss Agency for Development and Cooperation (SDC) through the 'E-Governance for Accountability and Participation' (EGAP) programme implemented by the Eastern Europe Foundation (EEF) and the Innovabridge Foundation, but also the USAID-funded 'Support to Anti-Corruption Champion Institutions' (SACCI) programme and the European Union U-LEAD support project EGOV4UKRAINE.
What are the next steps to Diia's implementation?
M.B.: On May 17, at Diia Summit 2.0, our team presented a major update of the Action — more than 10 new electronic services. These updates are already available on the portal and in the application. Our next step is to launch a paperless system in Ukraine. This would mean having just one ID document that you can use everywhere, and even offline, to get any public services (e.g. on residency, tax declaration, etc.), or even to sign documents. At the same time, we are updating the residency registration. In Ukraine, you still cannot declare a rented place as official and it is a problem for the government database. This will be solved with a new service that we already presented, to register your contact address directly on the Diia application.
Many citizens expressed their concern for the security of their data. What about data protection on Diia?
M.B.: At MoDT, we value the protection of data of Ukrainian citizens. Any weakness in the tool's security and safety could kill the whole project. In coordination with different organisations, including the Security Service of Ukraine (SSU), we spent a lot of time testing the security of the app and web platform before launching them. All our work with personal data is agreed with the Ukrainian Ombudsman.
The revolutionary Diia.Signature (Дія.Підпис) technology deserves special attention — it is today the most secure electronic signature direct in a smartphone. We even organised a hackathon last December, trying to identify security breaches to find how to improve the project. But the operation was a success and no information containing personal data could be stolen from our platforms.
On a personal aspect, what does it mean for you to work for this 'state in a smartphone' project?
 M.B.: Before I joined the government, I was an entrepreneur. I had my own digital agency. For my MoDT colleagues and me, coming from the private sector is of course a challenge. In this work environment, processes are not necessarily as easy and fast as in the private sector. You need to negotiate and discuss in detail before making decisions. But after nearly two years in the government, we got used to these processes and now we joke that maybe we too became "bureaucrats"!
More seriously, it is a true honour for us all to join this project and to contribute to making things change for the benefit of the Ukrainian people. As an entrepreneur, I too faced some difficulties with the administration before. I am happy to see that these projects are making things easier and easier.
What is your message for Ukrainian citizens who are still hesitant to join this initiative?
M.B.: I would invite them to always focus on this digitalisation process. I think all Ukrainians should develop their digital skills, starting with tools as easy as emails or social media. Many still think that physical documentation is still better and safer. But it is not true, I would invite everyone to embrace this change. Not to be afraid to digitise their life!
The digital services we are developing at MoDT are useful to everyone, they make people's lives easier. And they also promote a more transparent and honest relationship between citizens and the government!
*The views expressed here are the interviewee's alone and do not necessarily reflect the position of EUAM.