Odesa and Lviv join the national 'Buckle-Up' road traffic safety campaign
May 07, 2021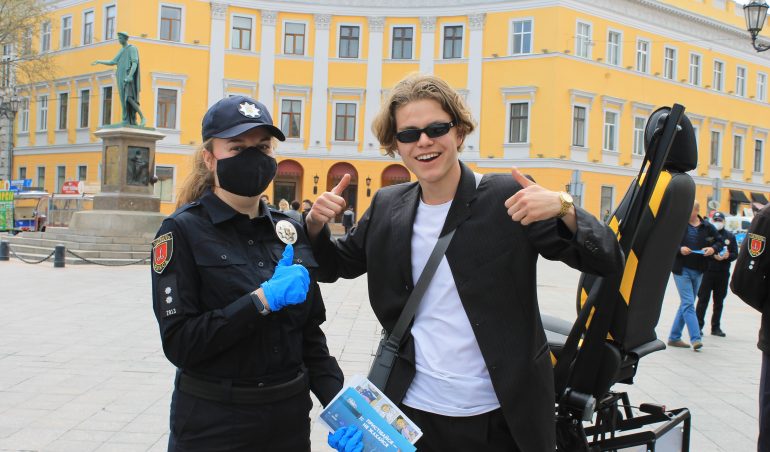 Odesa and Lviv have finally made it through the lockdown. With red zone quarantine restrictions lifted, Patrol Police officers in these regions now join the national road traffic safety campaign 'Buckle-Up — Don't Get Terrified' aiming to encourage Ukrainians to buckle up, in particular when riding as back seat passengers. Kick-off events in both cities took place this week, aimed at raising awareness about the campaign – a joint effort of the National Police of Ukraine (NPU) and the EU Advisory Mission (EUAM).  
According to a survey* 'Perception and use of seat belts by car drivers and passengers', as little as 23% of the back seat passengers in Lviv region say they fasten their seatbelts and only 8% do it every time.
"In just the first four months of this year, there were 3,624 road traffic accidents in the Lviv region with 49 people killed 552 injured. These figures could be significantly lower if people used seat belts," said Roman Pylypenko, Head of the Patrol Police in Lviv region during the launch event. "With this campaign, we hope to make travelling by car in the Lviv region safer and form a new useful habit for its residents – to buckle up every time they get into a car".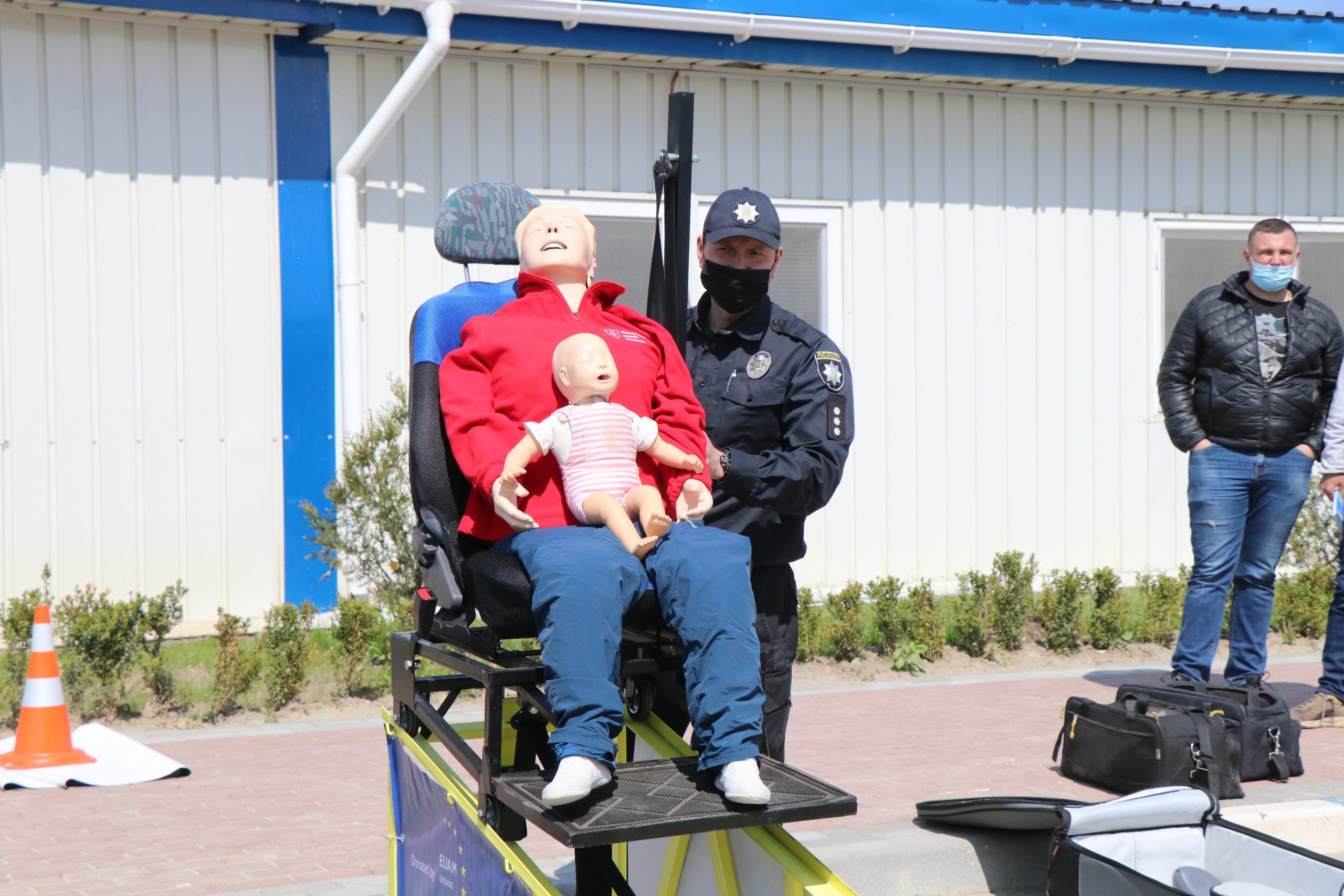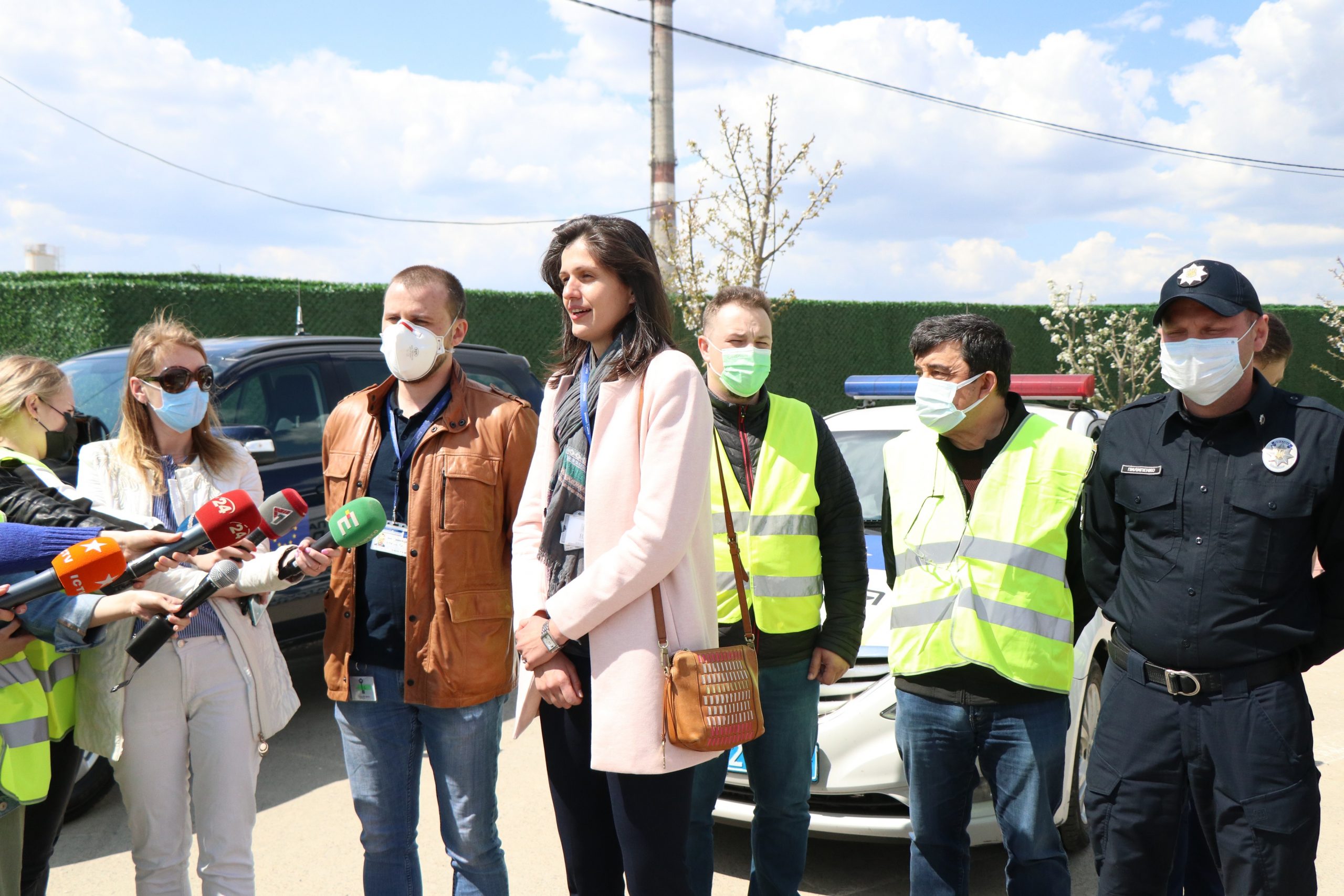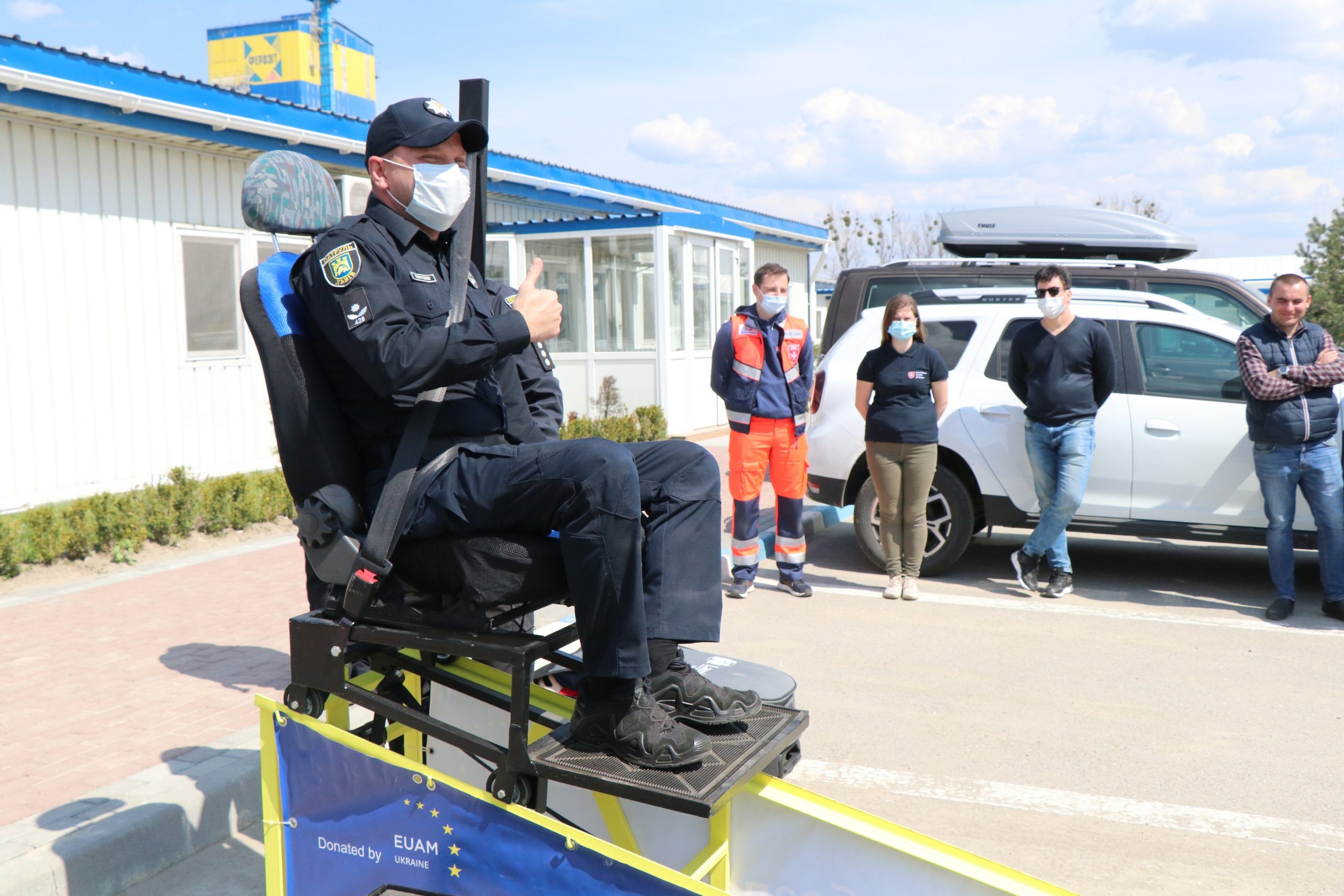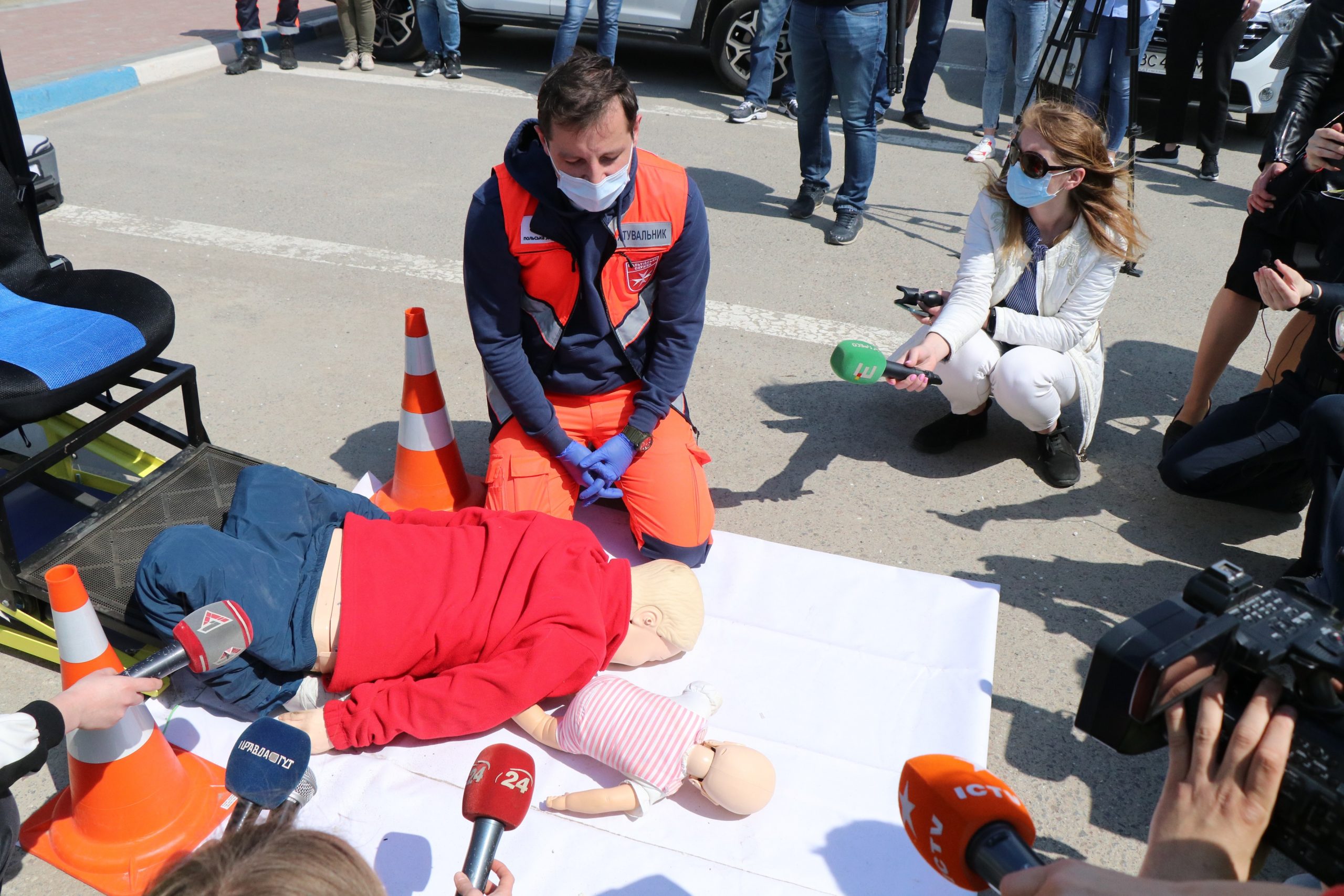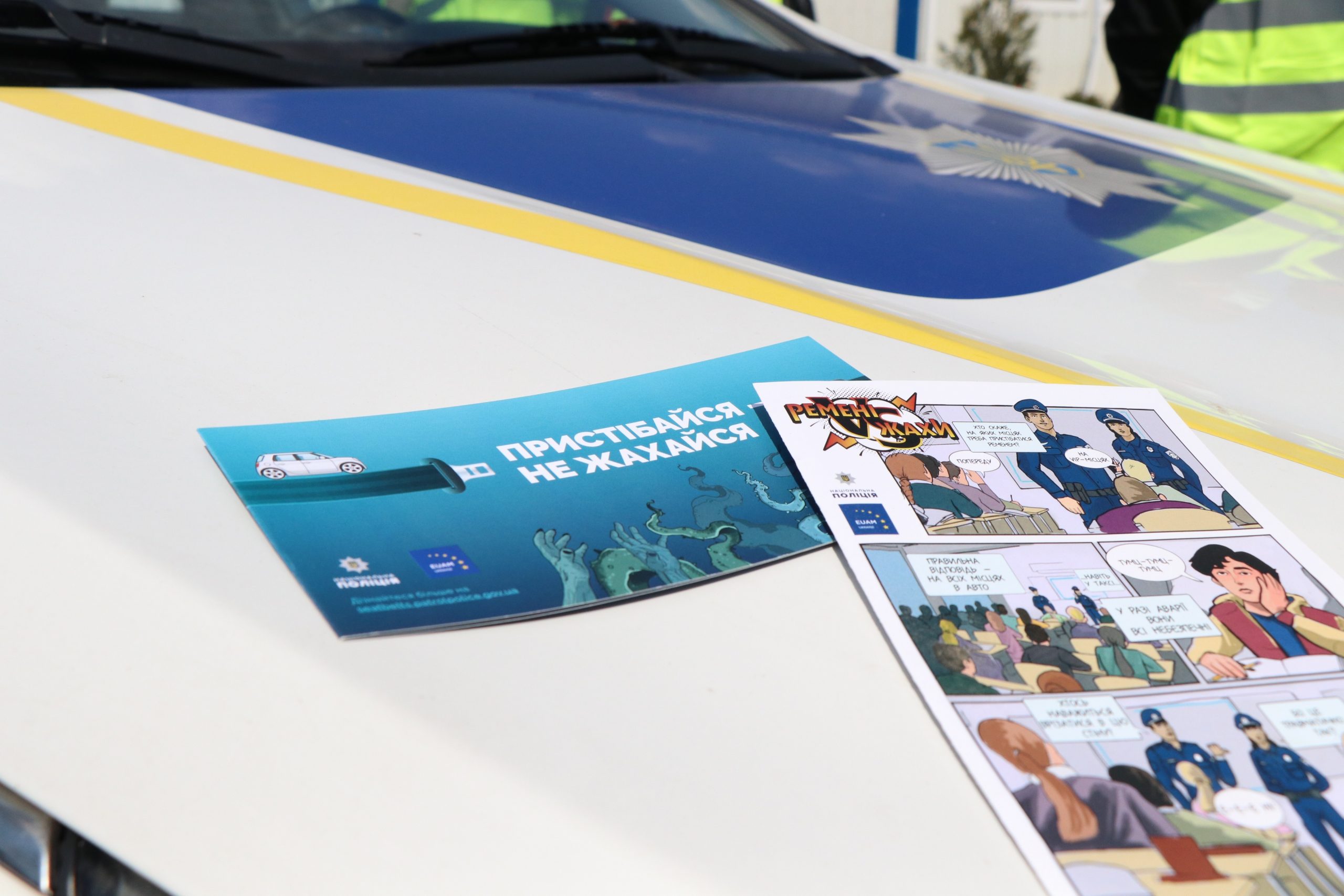 According to Oleksandr Gostishchev, Head of the Patrol Police in Odesa region, 93% of drivers realize the need to use seat belts, but in reality, only 35% buckle up all the time.
"Last year, there were 26,000 road traffic accidents in Odesa region, in which more than 2,000 people were injured," said Oleksandr Gostishchev during the kickoff event.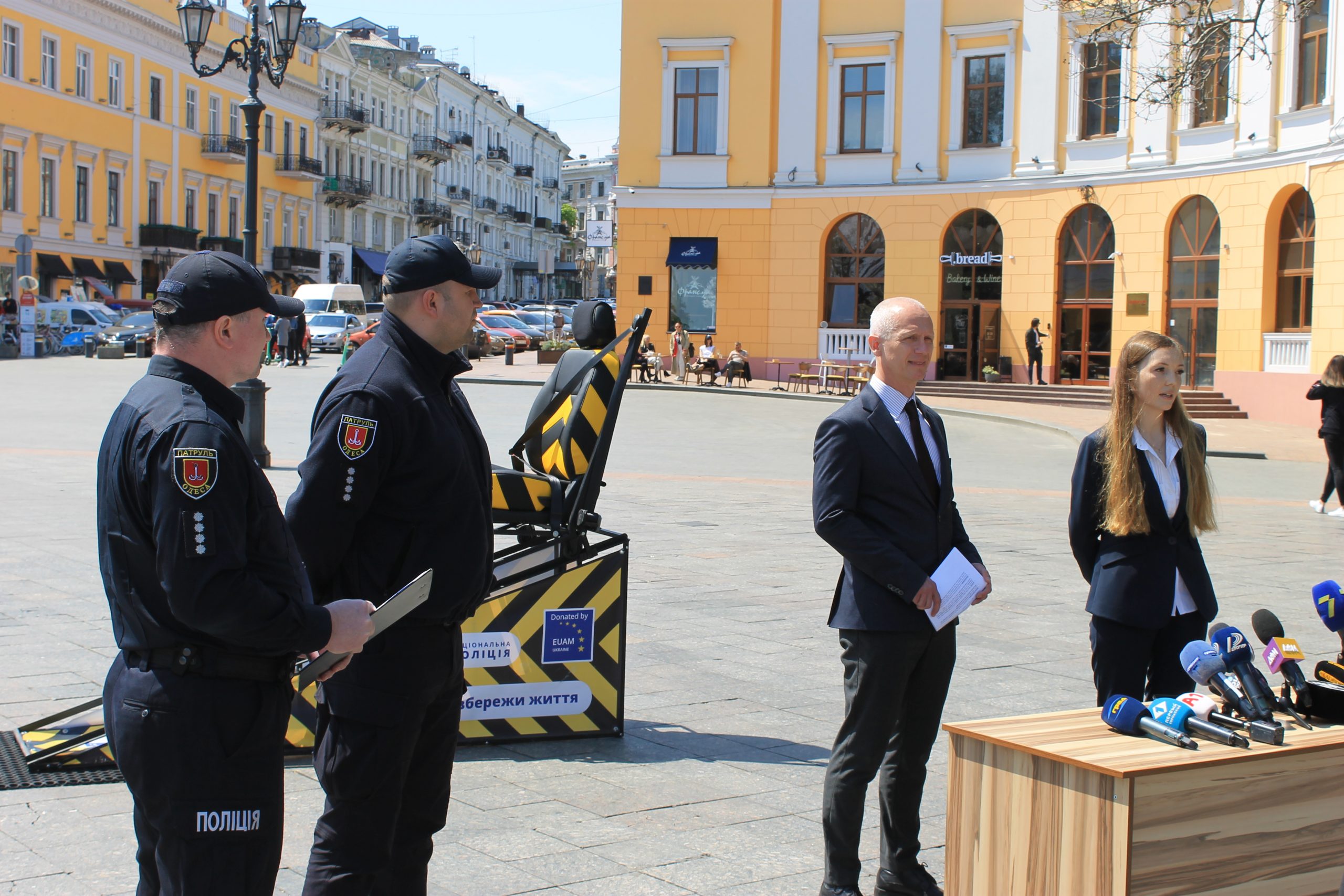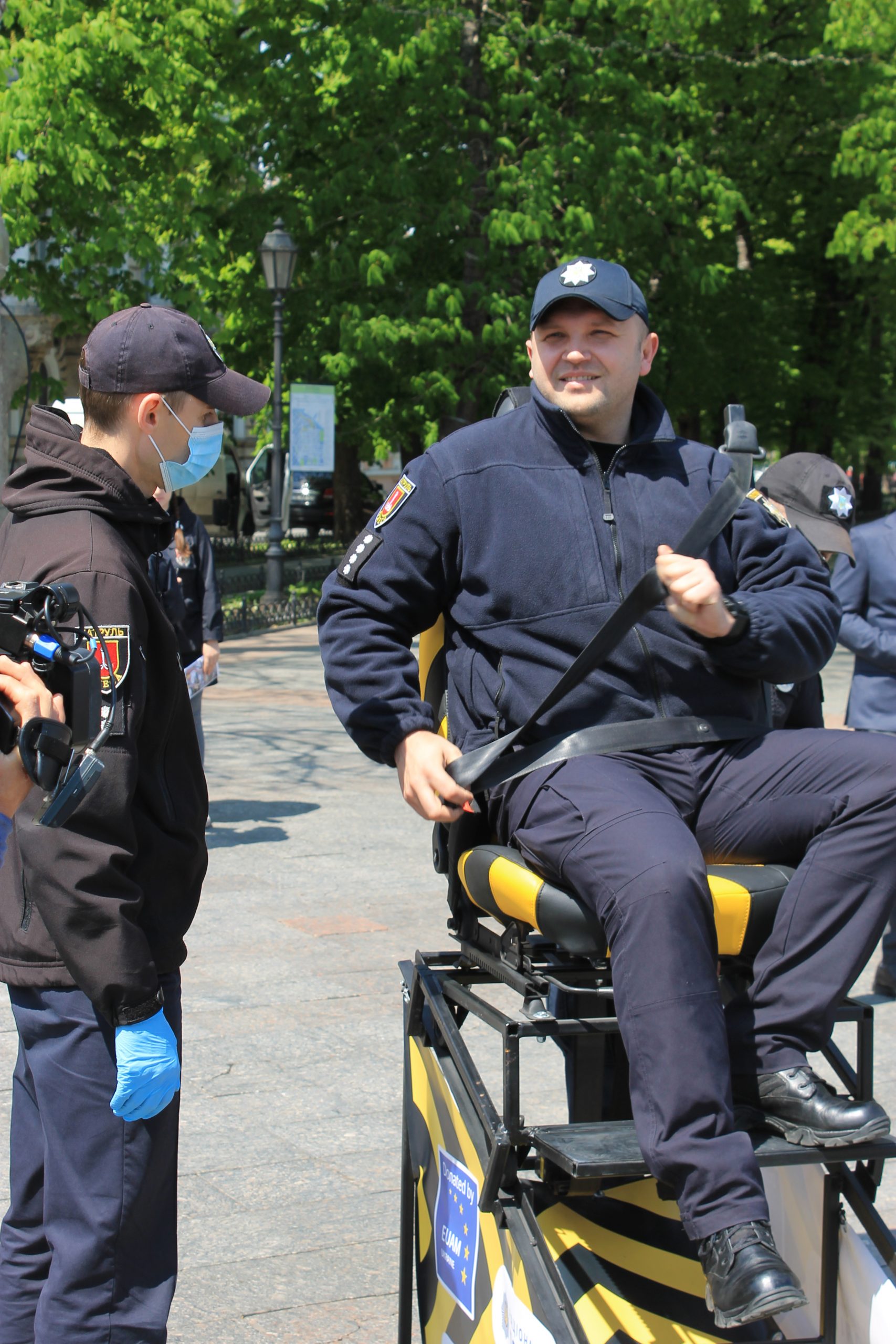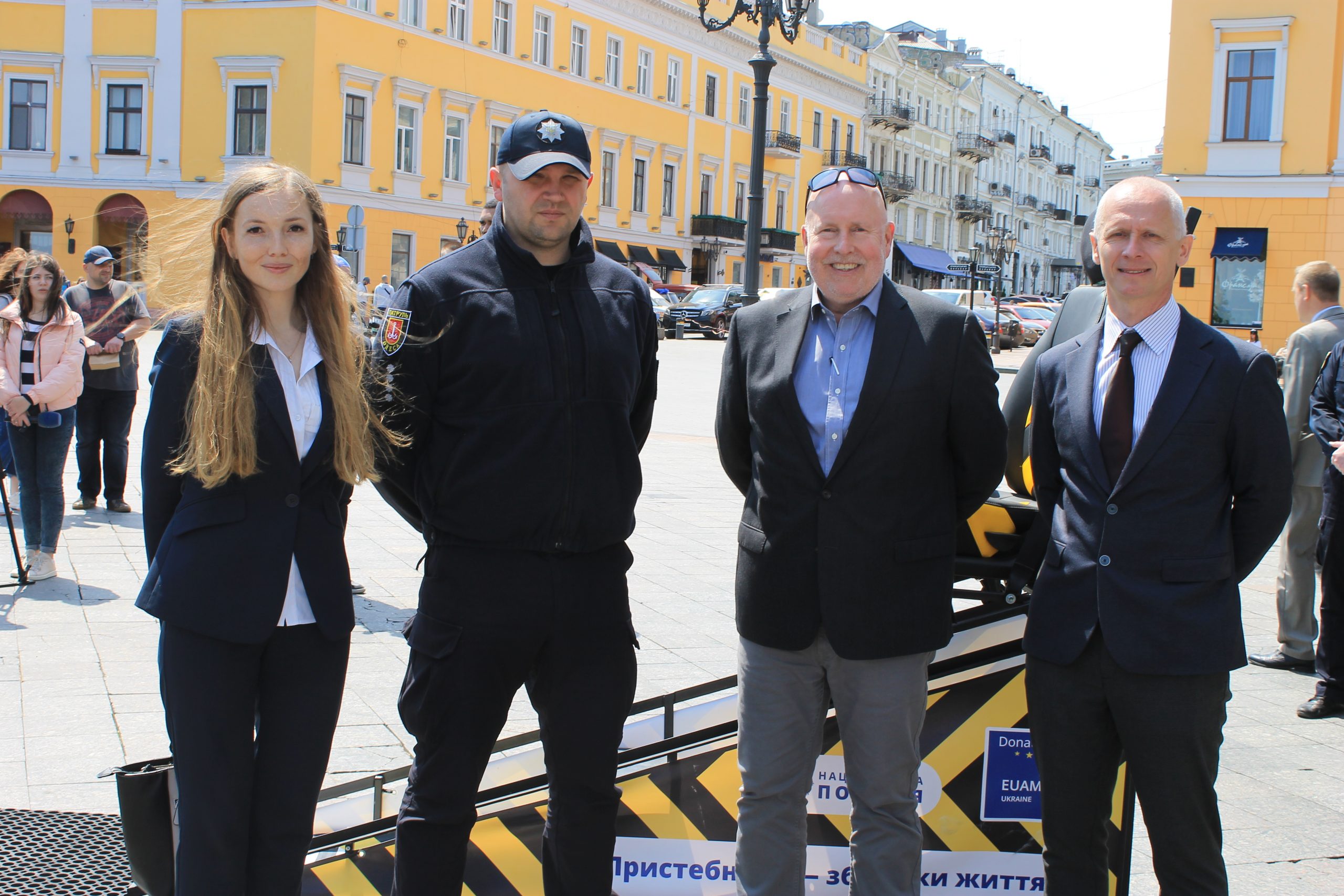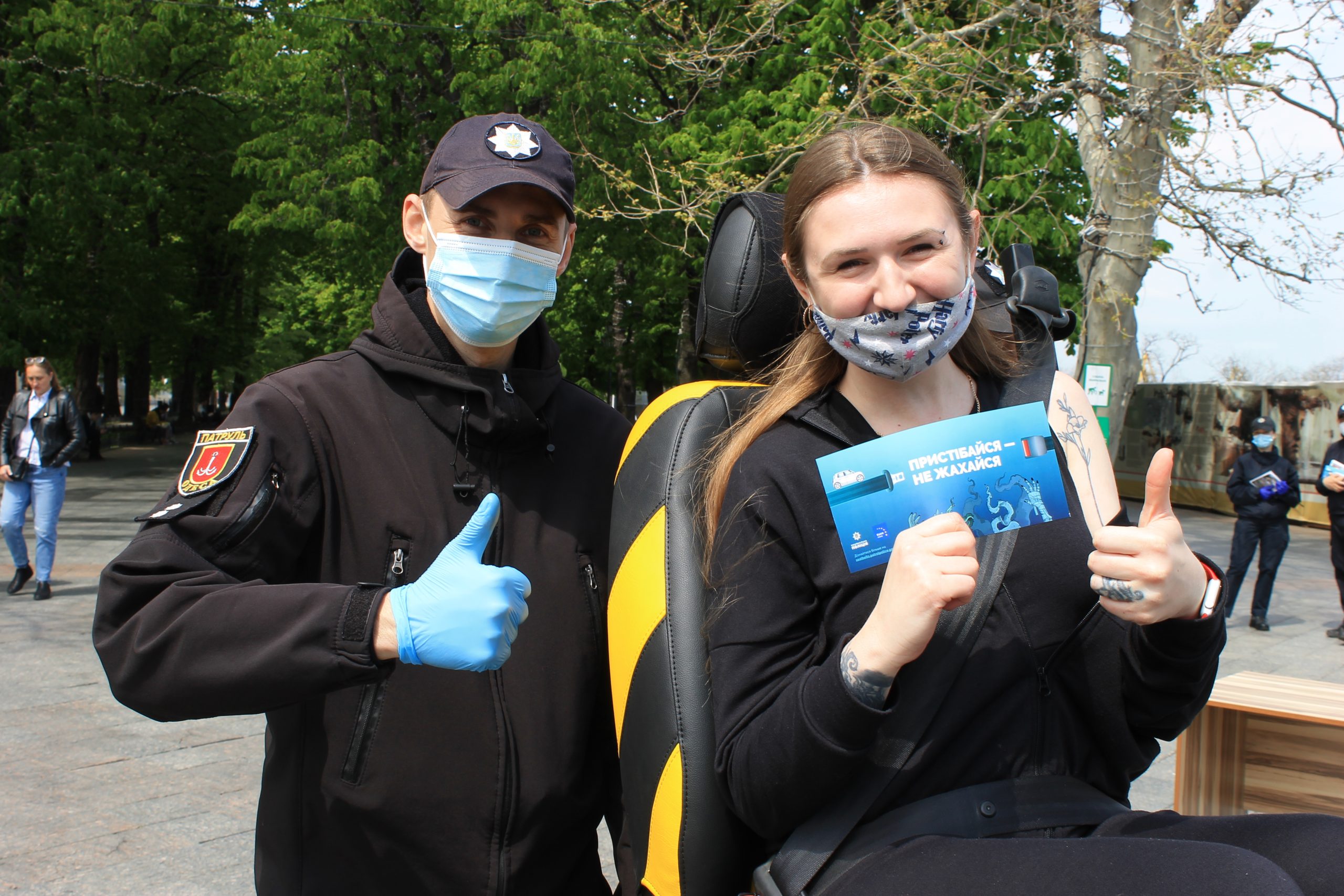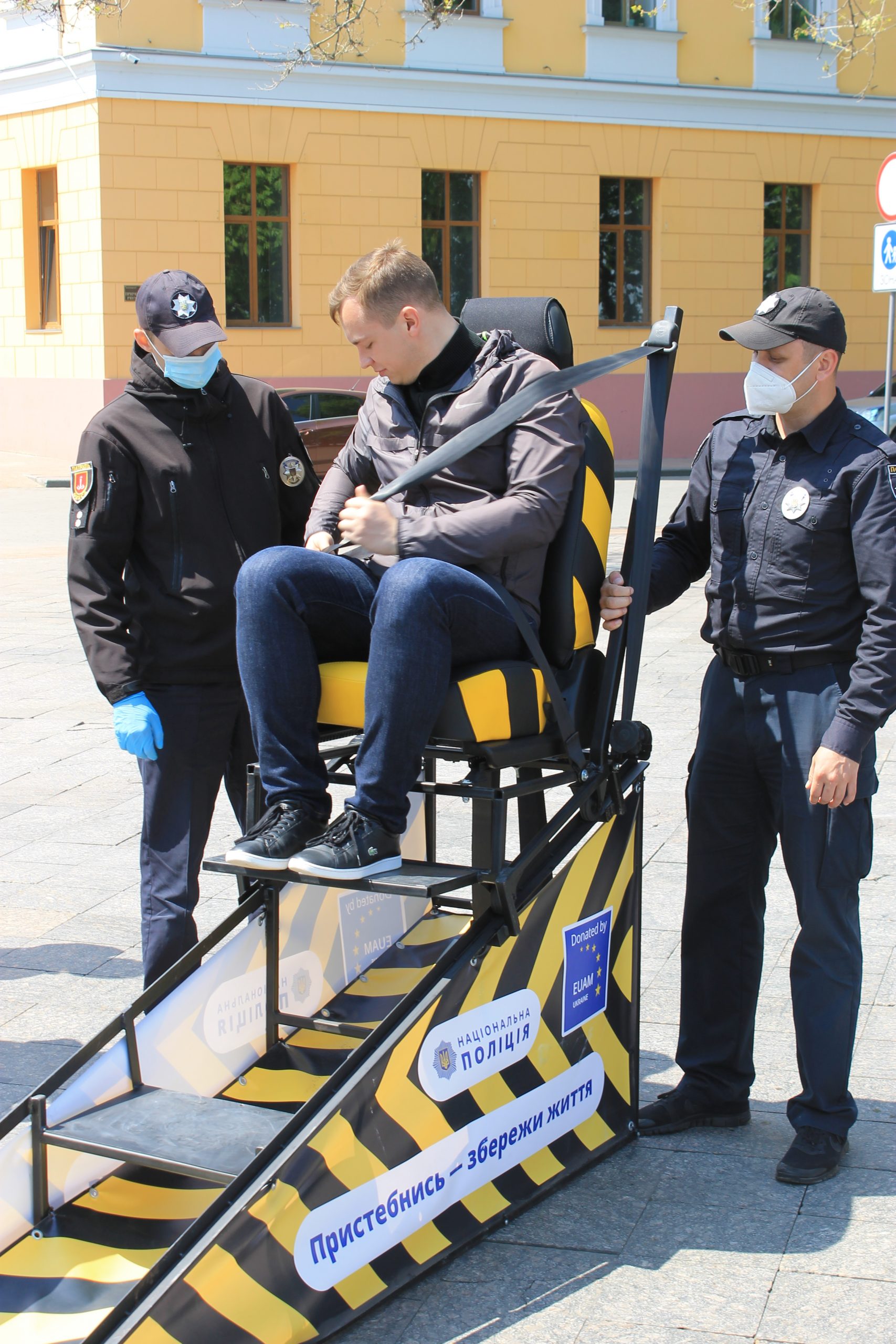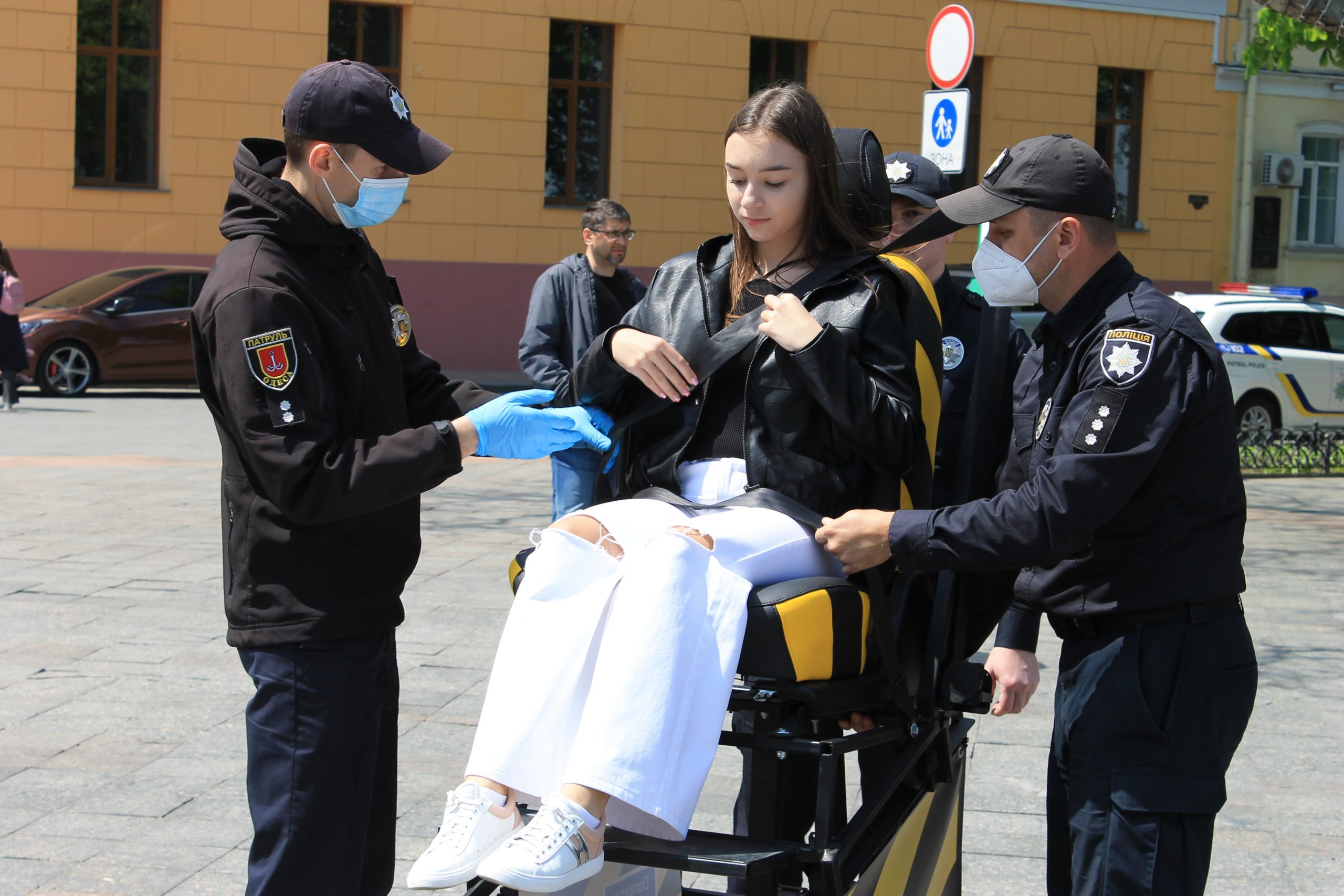 When a collision happens, the human body becomes much heavier because of its acceleration. Most collisions happen at speeds up to 50 km/h. However, the collision's consequences for an unbuckled passenger or driver will be similar to falling from the fourth floor. According to WHO data, seatbelt use decreases the risk of death by 40-50% for front-seat passengers and by 25% for those in the back seat.
As a part of the campaign, Lviv and Odesa citizens will be able to safely discover what exactly happens to passengers in a car in the event of a collision. Collision simulators will be demonstrated to the public in both cities during the next three weeks. At the demo zones, visitors will be able to talk to police officers and learn why fastening one's seat belt is the easiest way to stay safe inside a car. The list of the collision-themed demo zones is available on the campaign's website for both Lviv and Odesa.
*"Perception and use of seat belts by drivers and passengers", Gradus Research, December 2020, 1,000 respondents aged 18-50 in Kyiv, Lviv, Mariupol, Odesa, and Kharkiv.