Donetsk State University of Internal Affairs: 60 years of education
April 30, 2021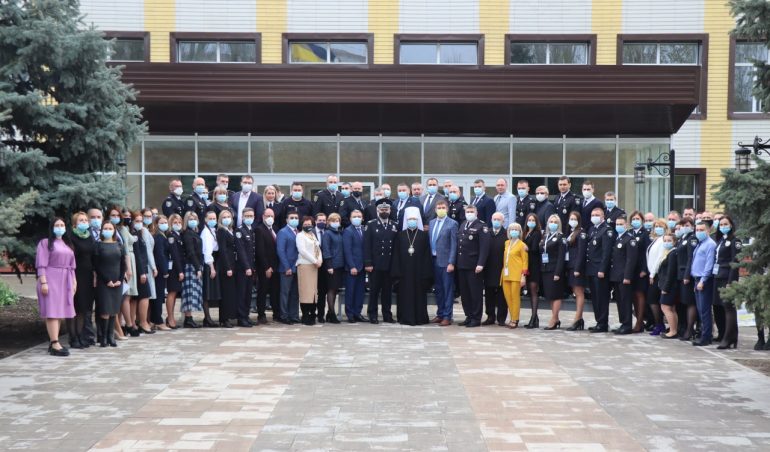 EUAM joins the formerly named Law Institute for its 60th anniversary.
On April 28, the Donetsk State University of Internal Affairs celebrated its 60th anniversary in the presence (online and offline) of its Rector Mr Serhii Vitviskyi, Mariupol Mayor Mr Vadym Boichenko and EU representatives.
On the occasion, the newly upgraded "State University" hosted an international conference on its time-tested educational traditions. Doctors, professors and representatives of foreign institutions and international organisations, including the EU Advisory Mission (EUAM), took part in the debate to discuss strategic communications, innovation in digitalisation, the use of Interpol and Europol tools but also gender issues.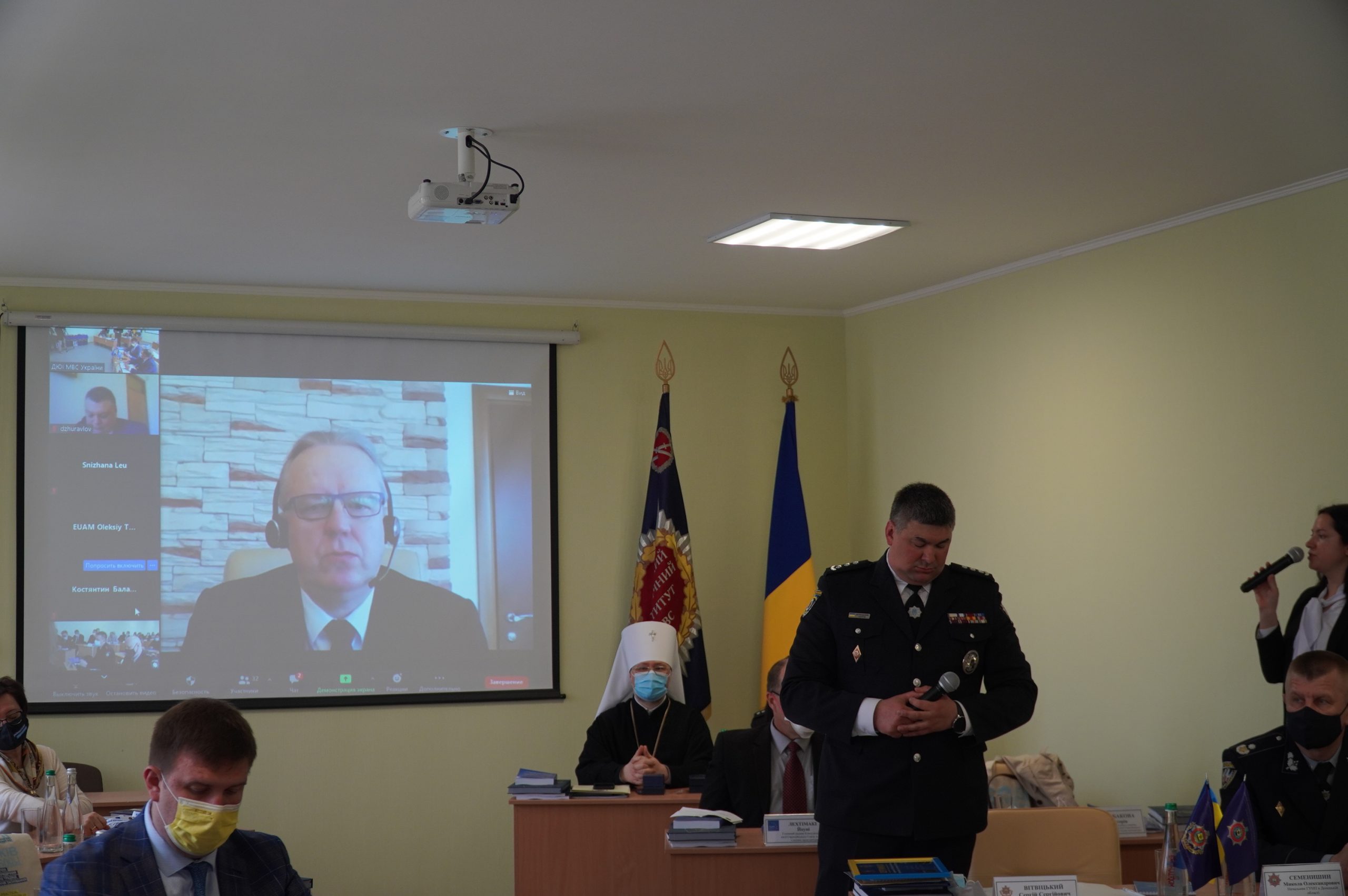 "Your achievement – 60 years of education – is a testament to ambition and perseverance," underlined the Head of EUAM Antti Hartikainen, in a remote speech live from Kyiv. "The Donetsk Law Institute has been, and will be, able to climb over any challenge that comes on its way."
Since 2014 and especially since the launch of its Field Office in Mariupol in September 2020, EUAM Ukraine has worked closely with the Donetsk State University of Internal Affairs, among other counterparts, to expedite a sustainable reform of the civilian security sector in accordance with EU standards and international principles of good governance and human rights.