EUAM publishes compendium to help partners deal with a changing social media landscape
September 10, 2020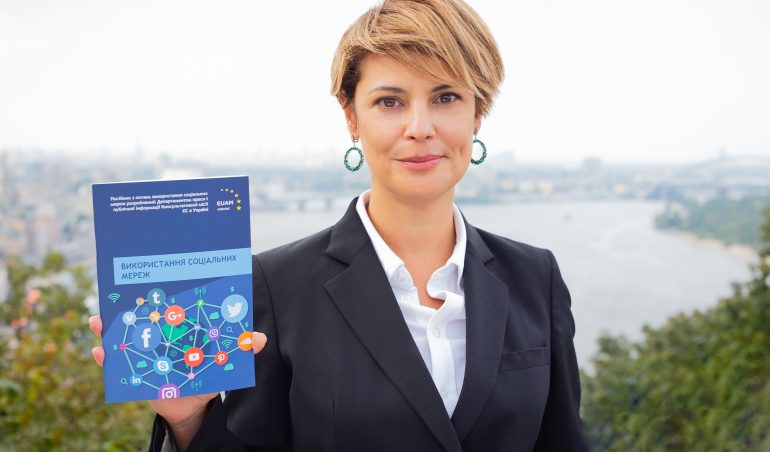 The EU Advisory Mission (EUAM) has recently published a social media compendium as a response to the increased challenges faced by the Mission's Ukrainian counterparts in having to strengthen their social media activities during the ongoing COVID-19 pandemic situation.
Measures and restrictions to ensure physical distancing have limited public institutions – including the Mission's counterparts – in maintaining the usual level of outreach and engagement with citizens. The limitations have impeded presence and service delivery as well as direct interaction between officials and their public audiences.
To compensate for this, many Ukrainian public institutions have increased the use of social media. Various social media platforms have become essential tools in engaging local and regional communities.
The mission has printed hundreds of copies of the 48-page compendium 'Working with Social Media', which addresses different aspects of social media activity under these circumstances and guides more efficient use of the most common and widely used social media platforms (Facebook, Twitter, YouTube, and Instagram). Ultimately, the publication aims to ensure that institutional social media presence contributes to strengthening the reputation, standing, and trustworthiness of public institutions and agencies, by listening to, informing, and engaging their audiences.
'Working with Social Media' is the second compendium compiled by EUAM in recent times. The first, 'Interacting with Media', was published in December 2019 and re-published in an updated version June 2021. They are part of EUAM's ongoing advice to the press offices and public-information activities of Civilian Security Sector institutions in Ukraine.