Statement  on the occasion of International Human Rights Day 
December 10, 2022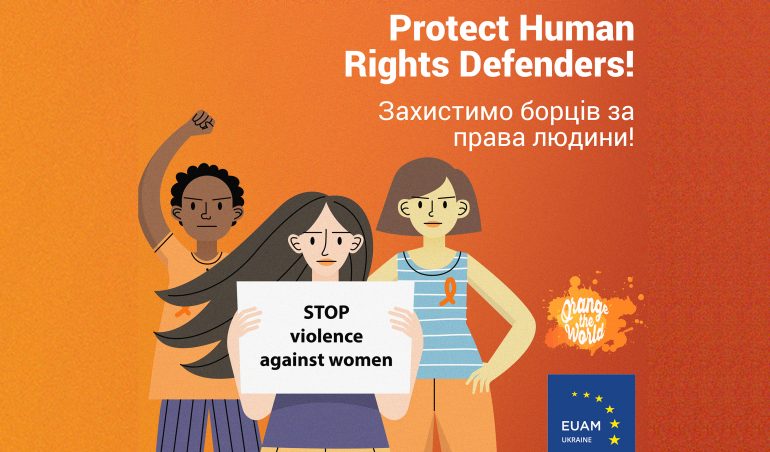 Center for Civil Liberties and EUAM-Ukraine

 Today, 10 December, we celebrate Human Rights Day, the day of the adoption of the United Nations Universal Declaration of Human Rights. This year's Human Rights Day slogan is "Dignity, Freedom, and Justice for All" with a call to action, starting a one-year campaign to promote and recognize the 75th anniversary of the Universal Declaration of Human Rights. 
10 December is also the last day of the international 16 Days of Action against Gender-Based Violence campaign. The United Nations, the European Union, the Council of Europe, other international organizations and thousands of women's and human rights groups around the world have been calling for action against gender-based violence, also in Ukraine. In 2022, we call especially for accountability for Gender-Based Violence, including for Conflict-Related Sexual Violence. These are Human Rights violations. 
The UN's Universal Declaration of Human Rights recognizes that all human beings are born free and equal in dignity and rights. This recognition alone does not bring equality and justice in itself, unless there are individuals who constantly and actively work for and with people to get access to their rights and keep the principles of Human Rights alive. An active civil society is key in this regard.  
Especially in times of conflict and war, Human Rights are under serious attack. This is, more than ever, true in Ukraine today. In the middle of the horrors caused by the Russian aggression, the tireless work of dedicated and resilient Civil Society Organisations. Women Human Rights Defenders make an enormous contribution to the fulfillment of Human Rights for the people of Ukraine.  
Human Rights Defenders are central for the advancement of Human Rights, democracy and the rule of law. In times of war, they are often the only remaining support for people suffering from Human Rights abuses. Therefore, we congratulate all Human Rights Defenders on this International Human Rights Day 2022.