EUAM launches Community Safety Dialogue in Mariupol
December 17, 2021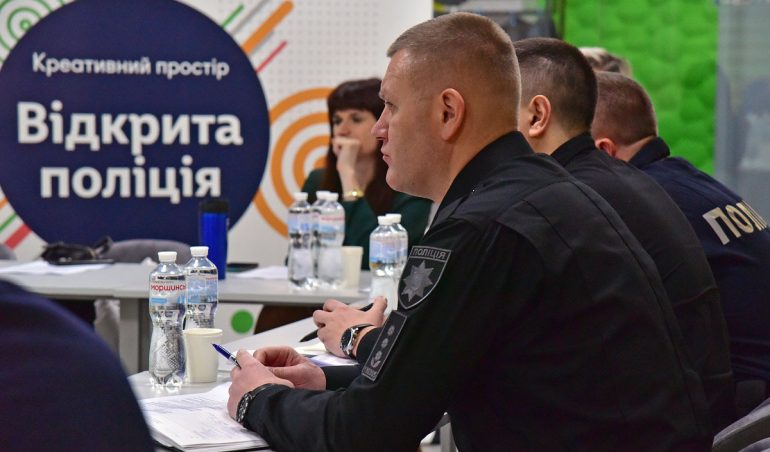 The European Union Advisory Mission (EUAM) continues advancing its Community Safety Dialogue (CSD) throughout Ukraine's regions. Following Lviv and Odesa, EUAM launched CSD this week in Mariupol.
The Community Safety Dialogue is a unique platform for civil society, local authorities and law enforcement agencies (LEAs). This approach provides mechanisms for enhancing cooperation in the area of community safety, finding joint solutions and addressing safety issues, thus preventing them from becoming problems. It is aimed at building trust between LEAs and communities.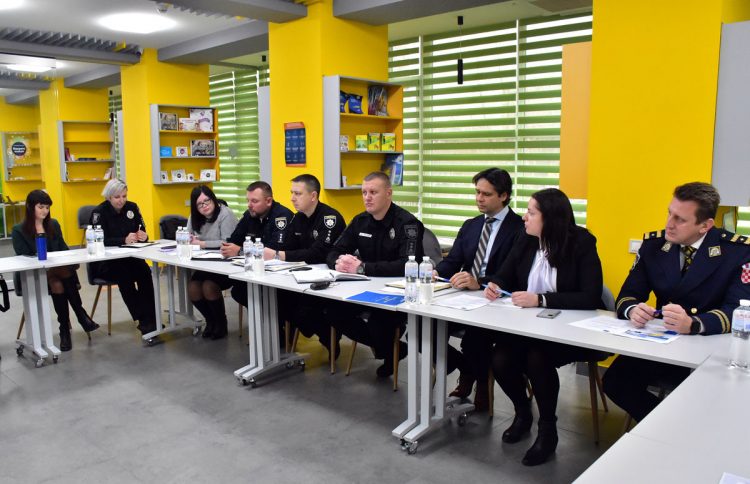 "The responsibility for security lies not only with police but also with citizens and local authorities. The Community Safety Dialogue provides an opportunity for citizens to express their problems and find solutions in close cooperation with law enforcement agencies," said Martin Kulisek, Head of the EUAM Mariupol Field Office.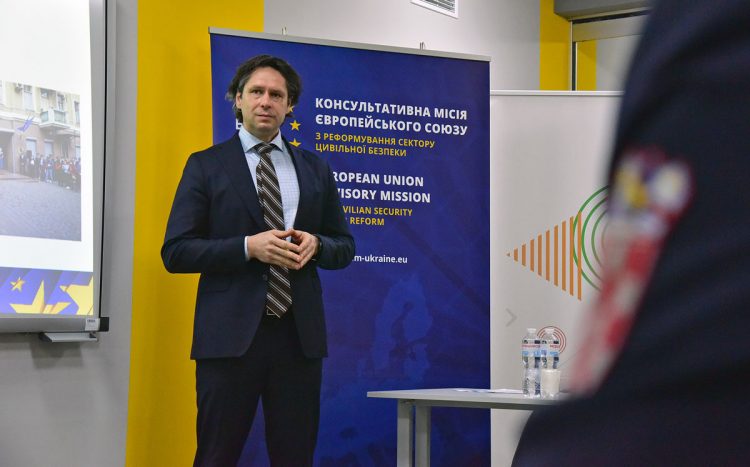 Ruslan Osypenko, Head of the National Police in Donetsk region, highlighted that EUAM's support allowed to improve security situation in Mariupol.
Mykhailo Vershynin, Head of Patrol Police in Donetsk region, added that properly established communication channels between LEAs and community allow to provide a prompt response and address safety issues in a timely manner.
In the course of the event, EUAM presented survey conducted by the Kyiv International Institute of Sociology (KIIS) on citizens' perception of public safety, road traffic safety, and LEAs (conducted in the government-controlled area of Donetsk region).
According to the survey, 53% of respondents are satisfied with the work of police in the region.
At the same time, almost 40% do not feel safe in their neighbourhoods. The survey results will provide a ground for the further joint work of police, local authorities, international partners and civil society.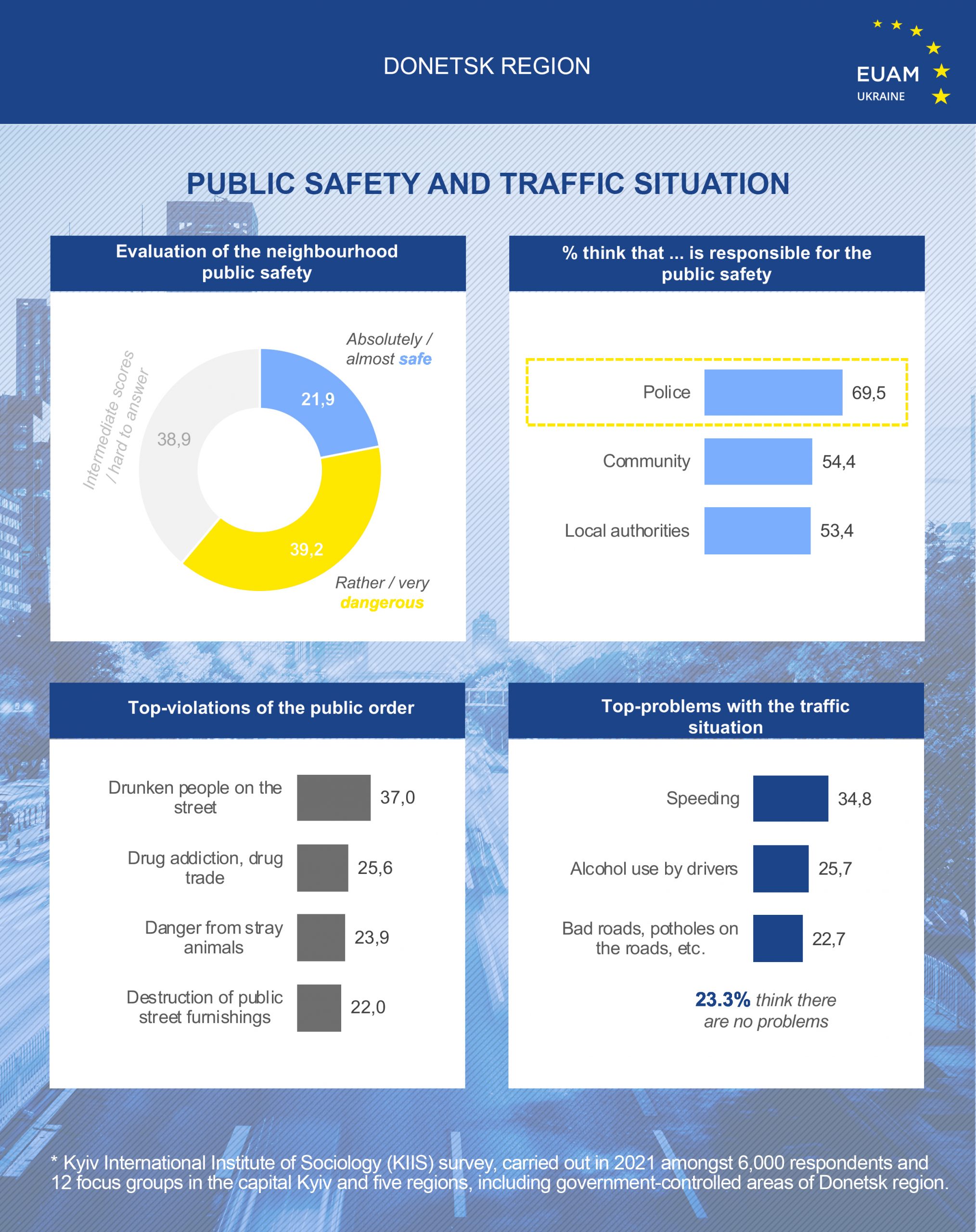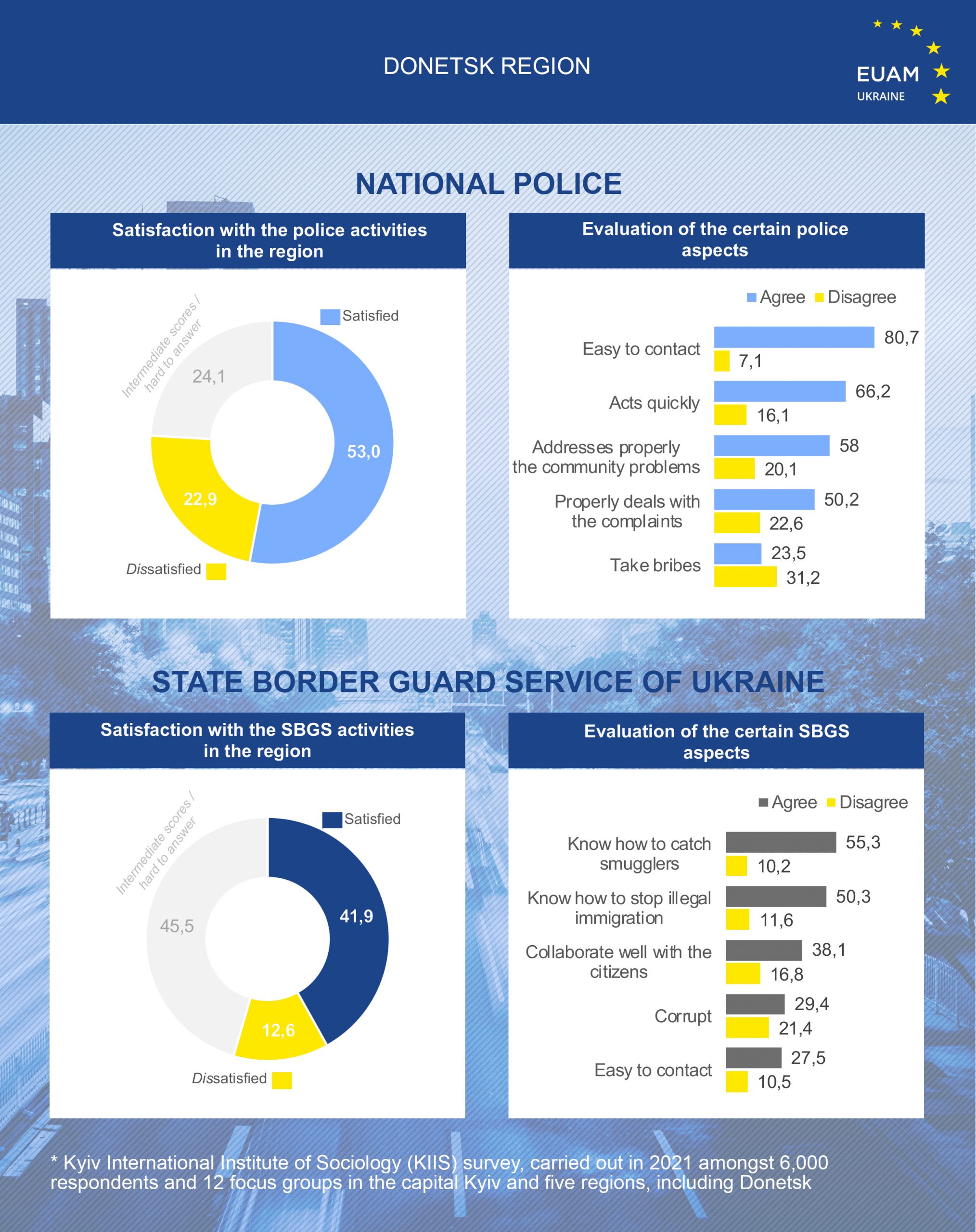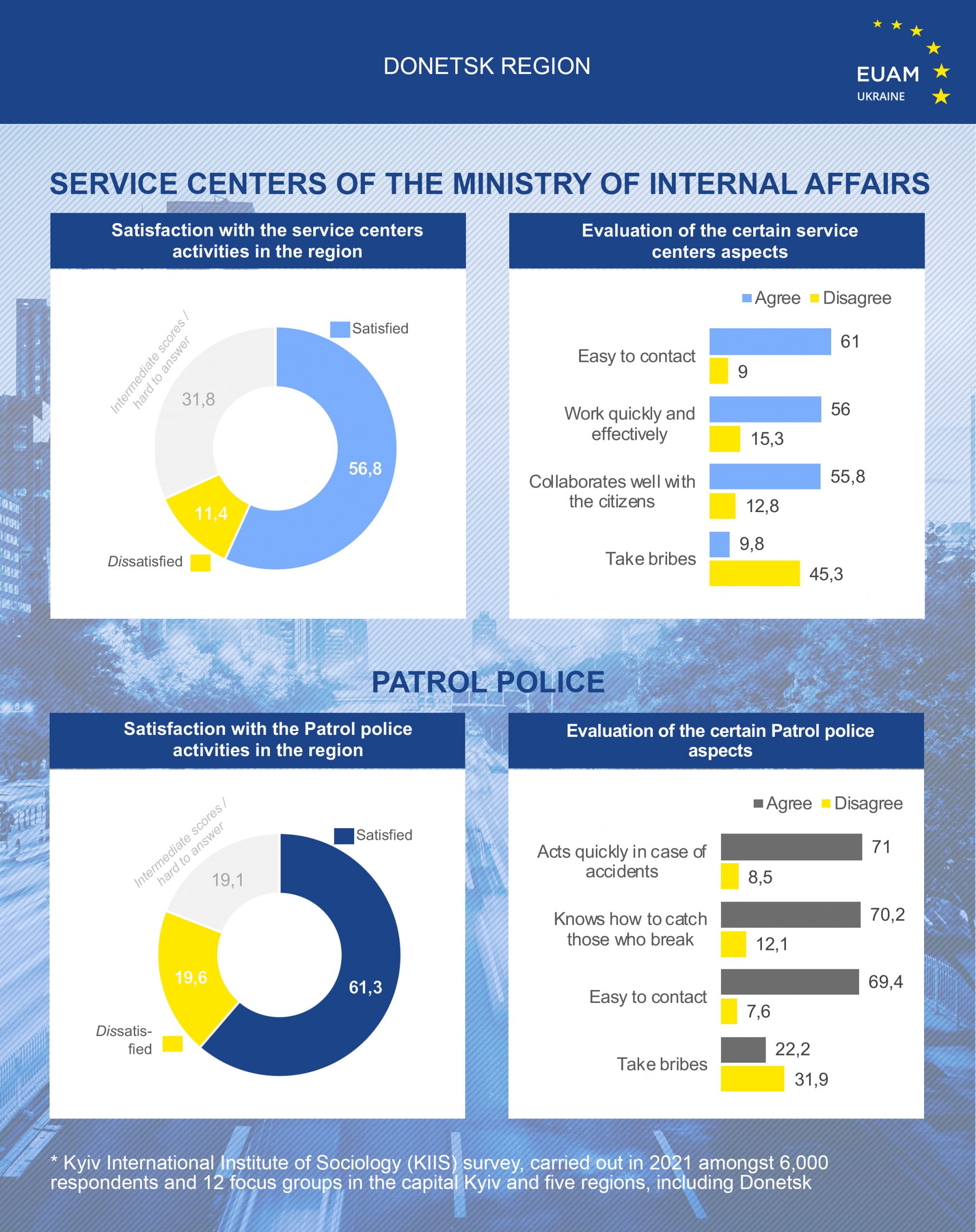 Local NGOs such as Mariupol Development Fund, Berehynia, as well as international organisations took part in the launch of the Community Safety Dialogue.