EUAM presents survey results on community safety and security for Odesa region
November 26, 2021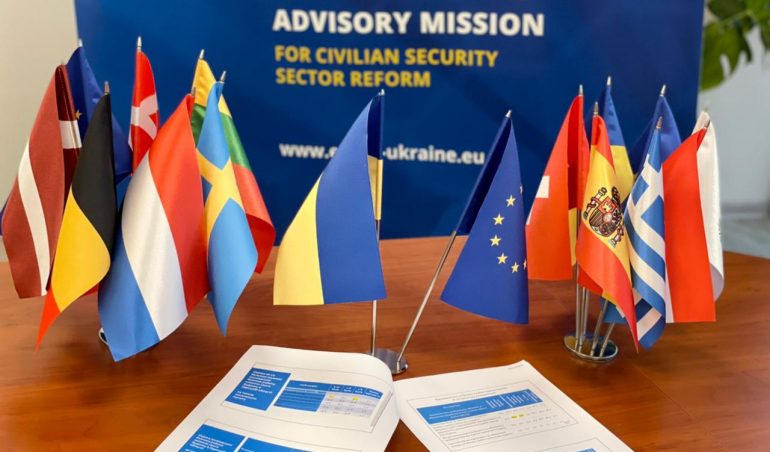 On November 24, at the Community Safety Dialogue kick-off in the Odesa region, representatives of the European Union Advisory Mission (EUAM) presented  results of their first extensive community safety and security regional survey.
The 2021 survey, carried out by the Kyiv International Institute of Sociology (KIIS) amongst 6,000 respondents and 12 focus groups in the capital Kyiv and five regions, including Odesa, is an integral part of the Community Safety Dialogue (CSD) initiative to encourage a more proactive approach to community safety in the regions across Ukraine (please follow the link  for more information).
"The key finding of this comprehensive survey clearly points towards citizens' lacking trust in the authorities and this is exactly what this ambitious CSD initiative aims to address," explained Into Goudsmit, EUAM Senior Adviser on Public Administration.
"We hope, that survey results will serve as a basis for a frank dialogue with the overall objective of increasing the public's trust in their regional law enforcement agencies – first and foremost in the police," noted Georgios Pokas, EUAM Senior Advisor on General Policing.
Download survey results in PDF