EUAM gives start to Community Safety Dialogue in Lviv region
December 09, 2021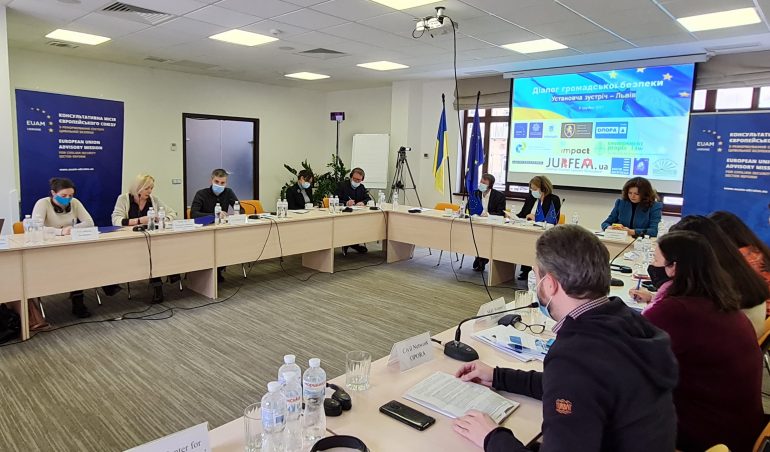 On 8 December, representatives of the European Union Advisory Mission (EUAM) launched its Community Safety Dialogue (CSD) in the Lviv region, aimed at enhancing trust between civil society and law enforcement agencies (LEAs). The new initiative allows building a sustainable platform for a frank exchange of views and cooperation. Such opportunities were extremely rare in the past, according to the participants.
"CSD is a tool for citizens and law enforcement to discuss matters of concern locally, to jointly explore, test and implement solutions on the regional level, according to the EU best practises," said Hannelore Valier, Head of EUAM Lviv Field Office.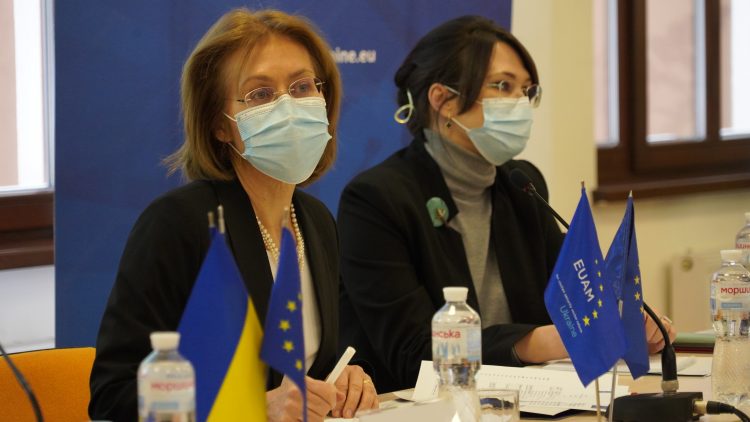 An integral part of the CSD is Kyiv International Institute of Sociology (KIIS) survey, carried out earlier this year in Lviv and several other regions. The results cover citizens' perceptions of public safety, road traffic safety as well as perception of LEAs.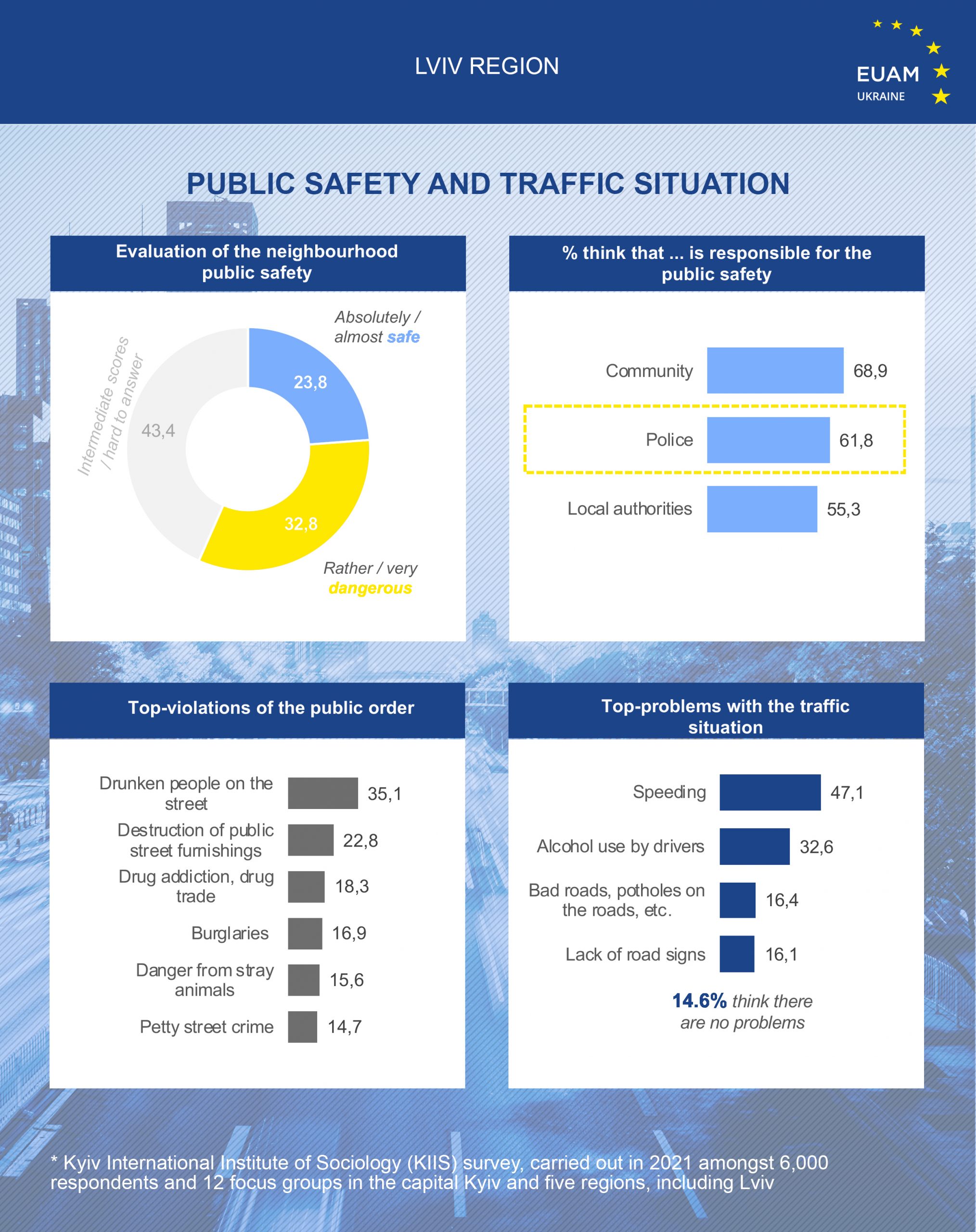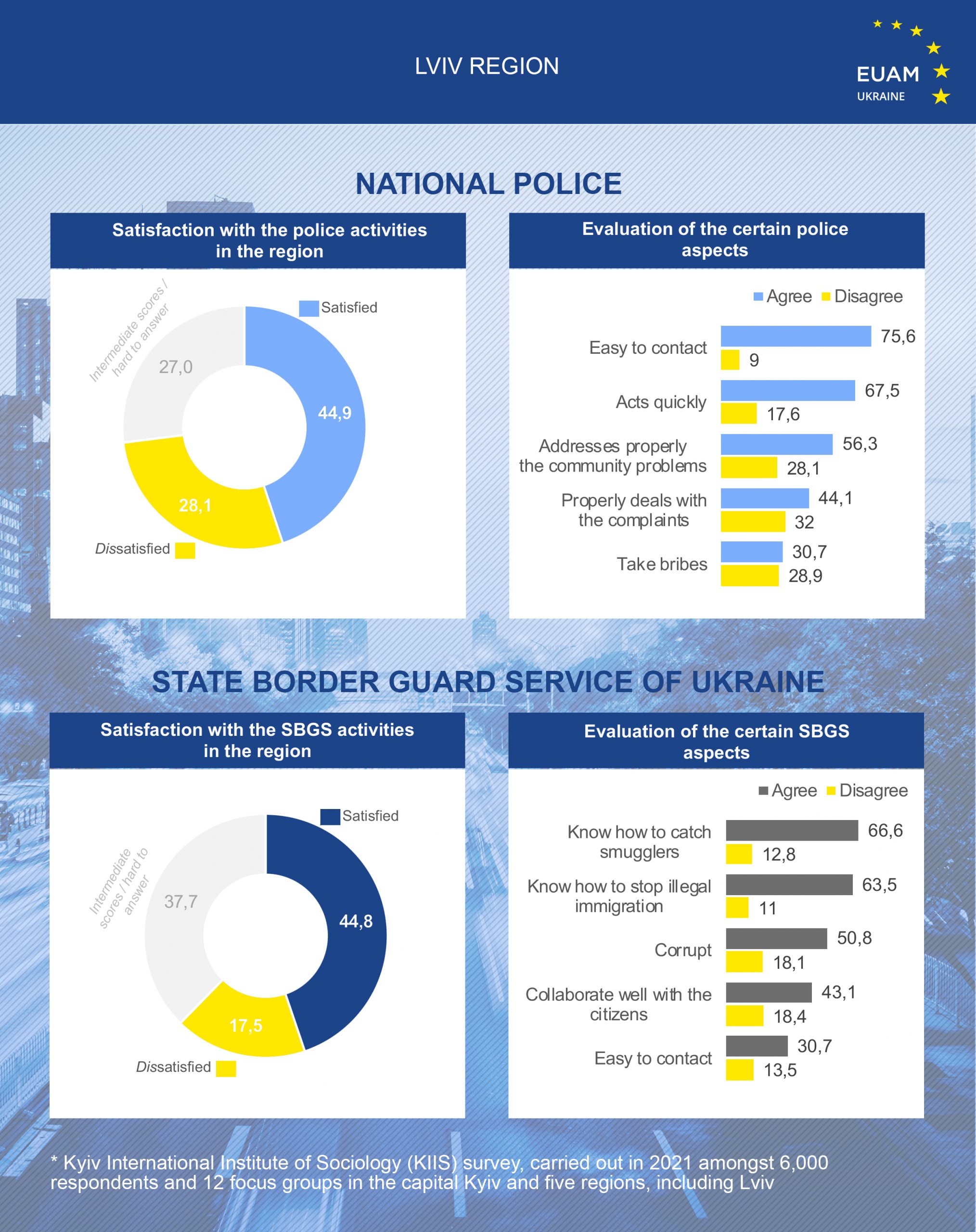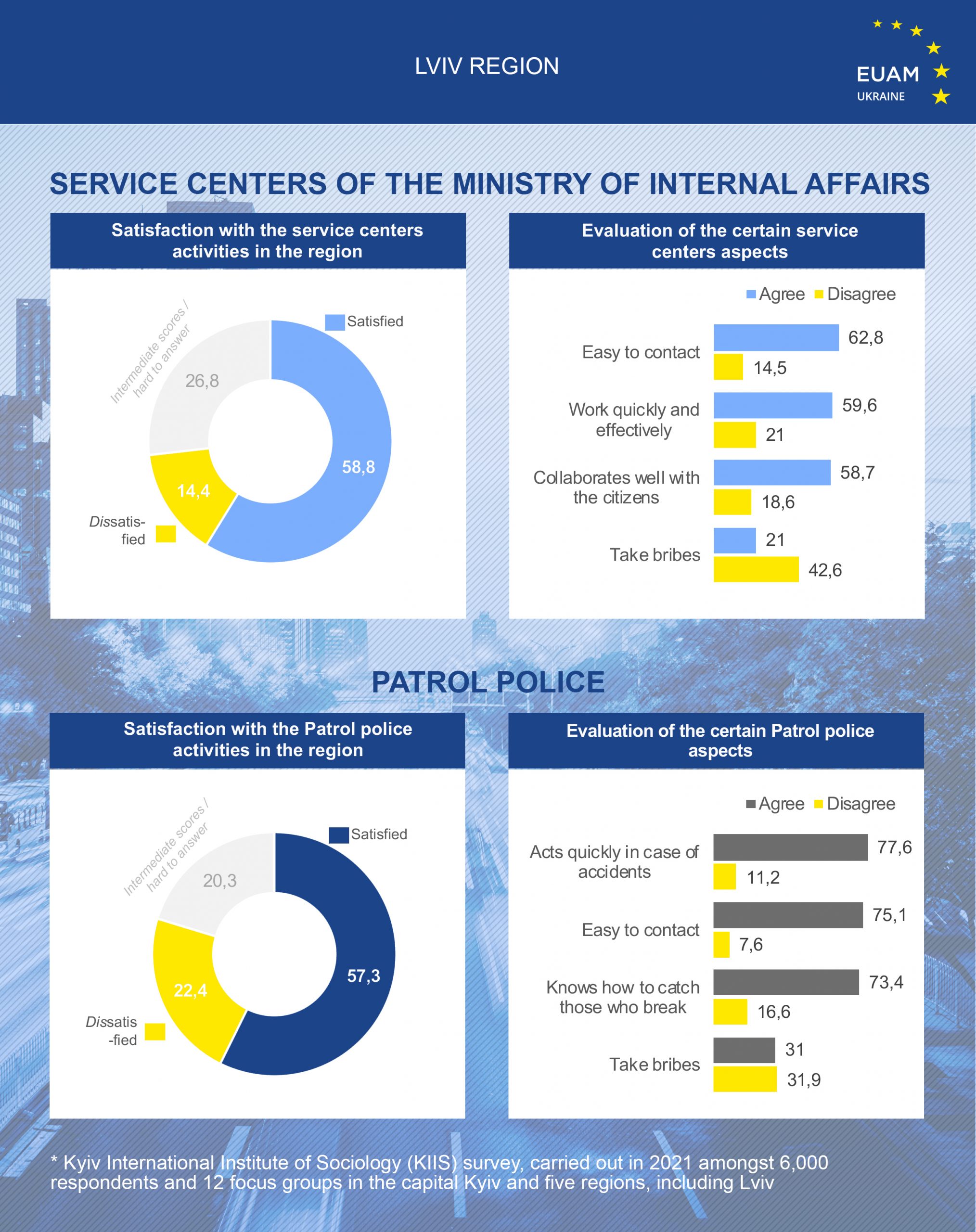 During the roundtable, the Lviv National Police presented an ambitious goal to make the region one of the safest. In order to achieve this, special attention is drawn to increasing trust in the police, which depends on the efficient work of its response teams, crime detection, preventive measures and effective projects like "Community Police Officer", said Deputy Head of Lviv NPU Dmytro Mikhalets.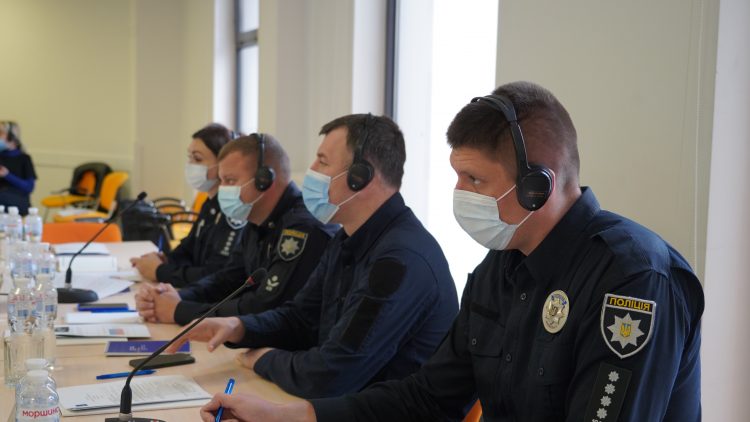 According to civil society representatives, the event provided a frank overview of the main concerns and priorities in Lviv region. "An honest discussion with law enforcement about things that need to be improved is very important, because we cannot stay indifferent to those who provide security for us," stressed Mykola Ilchuk, head of NGO "Pitbull".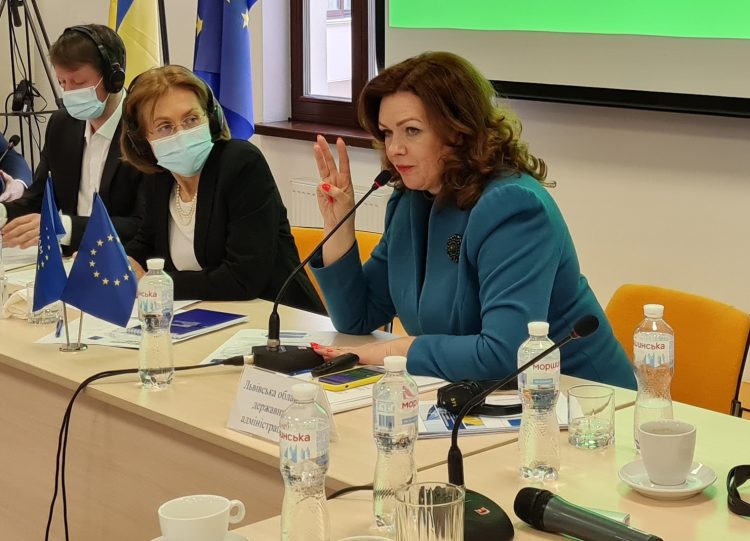 EUAM Lviv Field Office will organize and facilitate CSD events every two months. The next meeting will take place in mid-February 2022 and will be devoted to traffic safety.
CSD complements the existing local structures dealing with community safety and security. One of such initiatives – "Your Right To…" from by the Department of Social Care of Lviv Regional State Administration took part in the event as well.