Concrete actions kick off EUAM support in Kirovohrad Region
February 09, 2023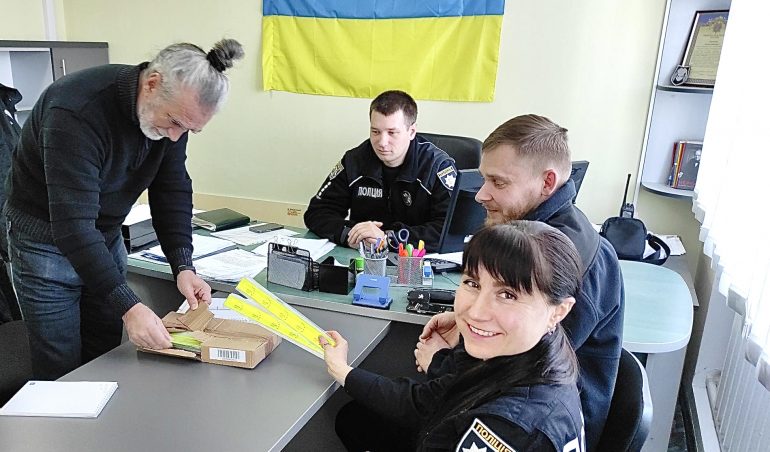 The European Union Advisory Mission Ukraine (EUAM) supports Ukrainian agencies under the Ministries of Justice and Internal Affairs all over Ukraine.
While the EUAM Headquarters supports these institutions at the state level, EUAM's Field Offices in Odesa and Lviv and its Mobil Unit work closely with their counterparts at the regional level observing the successes and challenges they have while reforming the civilian security sector.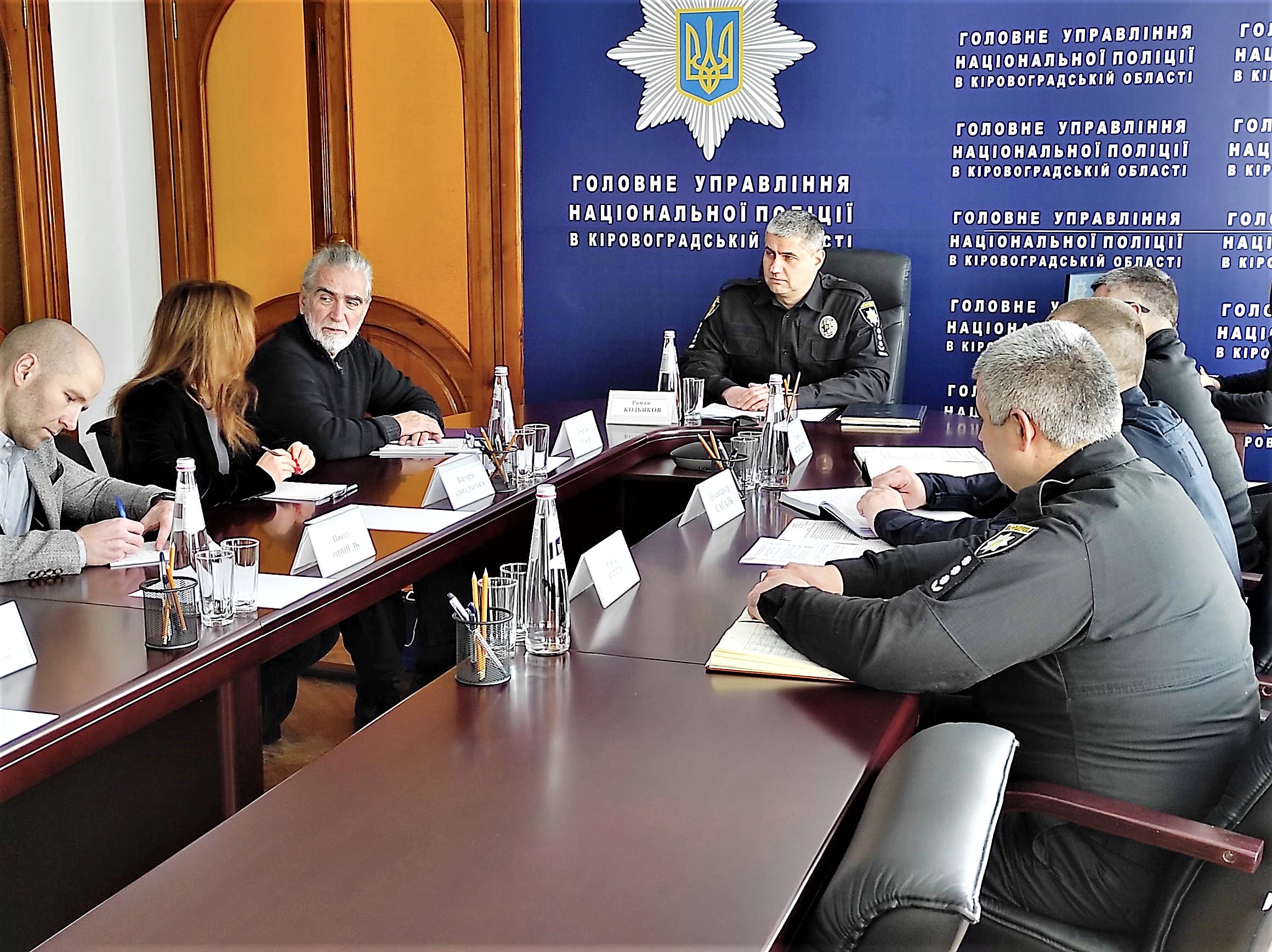 On 7 and 8 February, a team from EUAM's Odesa Field Office visited Kropyvnytskyi to meet the Head of the Main Directorate of the National Police of Ukraine (NPU) in Kirovohrad region and the representatives of the Patrol Police Department. The purpose of the field visit was to update the police on the Mission's activities and plans, assess their needs and discuss concrete initiatives to enhance their service delivery to the public.
Community Safety Dialogue helps integrate internally displaced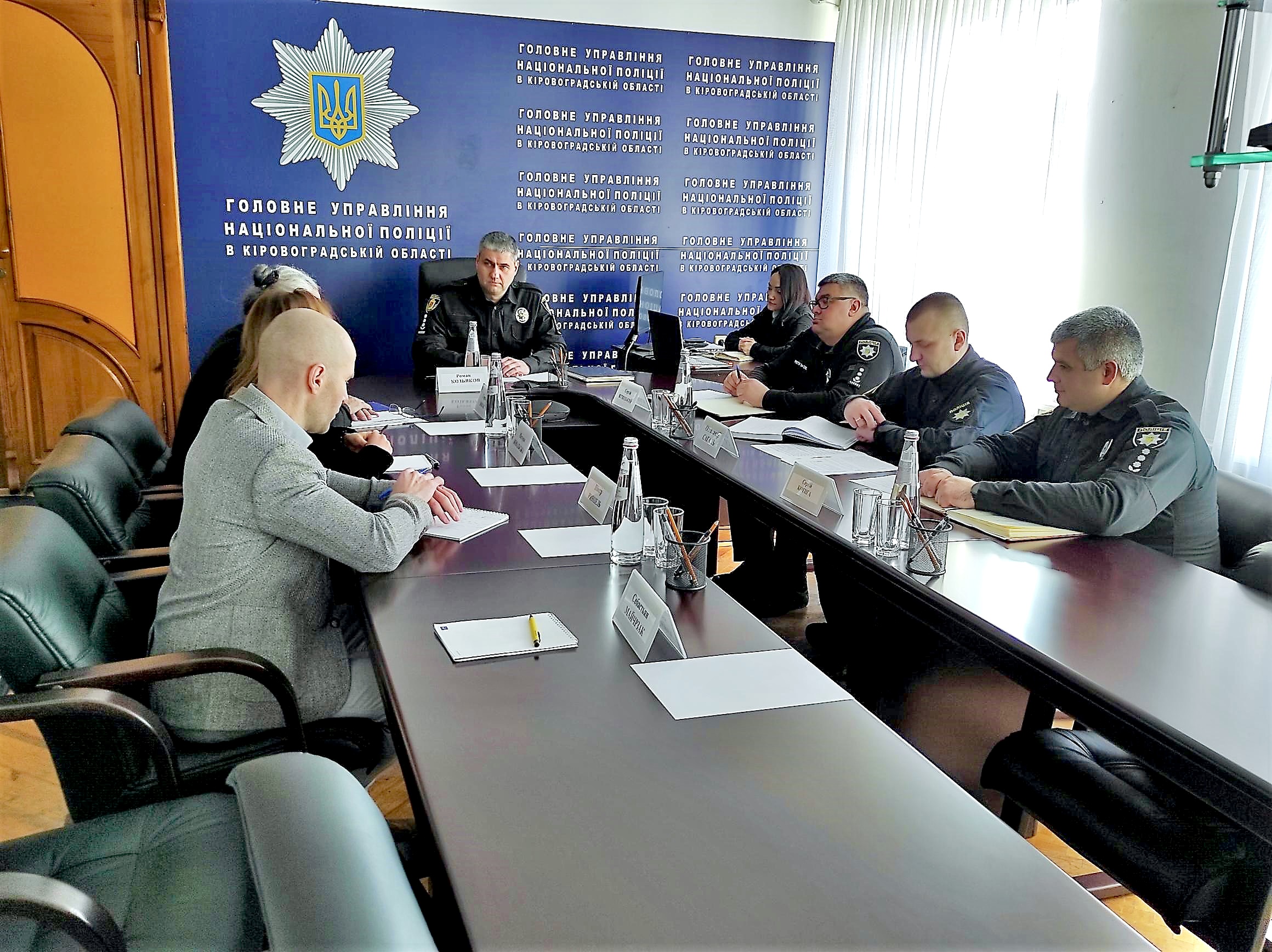 The Head of the MD NPU of Kirovohrad region Roman Koziakov shared with the EUAM team the results of NPU's Community Policing approach in the region. "Among the projects implemented in the Kirovohrad region are 'Community Police Officer', 'Custody Records', 'Front Office', 'Green Room', 'Safety Educator', 'Neighbour Guard', and 'video surveillance system'," he said. In turn, the EUAM team members, from various EU Member States, shared their countries' experiences with Community Policing and Community Safety Dialogue tools.
As a result of the meeting, EUAM's Odesa Field Office and NPU in the Kirovohrad region will enhance their cooperation to build the capacity of regional NPU officers to use Community Safety Dialogue tools for confidence building and better integration into local communities of internally displaced people from the occupied and unsafe territories.
Reflective vests and bracelets for higher Road Traffic Safety
The increase in traffic collisions at the regional level due to poor or no street lightning and the large number of internally displaced people travelling through Kropyvnytskyi is the main challenge for Patrol Police, according to Ivan Lyashenko, Acting Deputy Head of Patrol Police Department in Kirovohrad region. 
Recognizing the scale of the problem, and to increase Road Traffic Safety during the dark hours, EUAM's representatives handed over reflective vests and bracelets to Patrol Police officers for dissemination among pedestrians.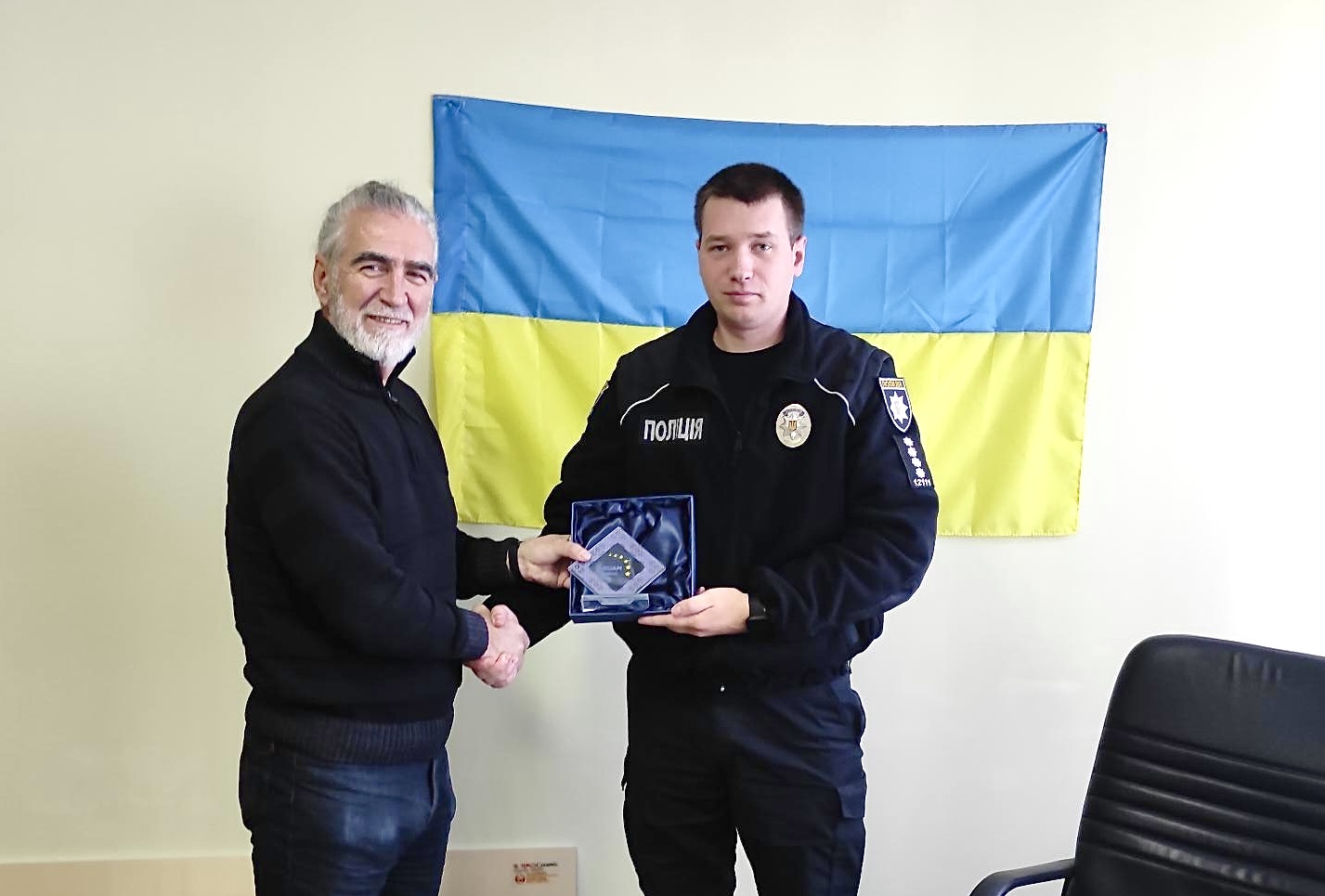 EUAM will continue to give strategic advice, and provide training and practical support to the Ukrainian counterparts who operate in regions with the focus on the liberated areas.