'Together we protect the rights of citizens' – leaflet campaign launched in Lviv Region
September 06, 2017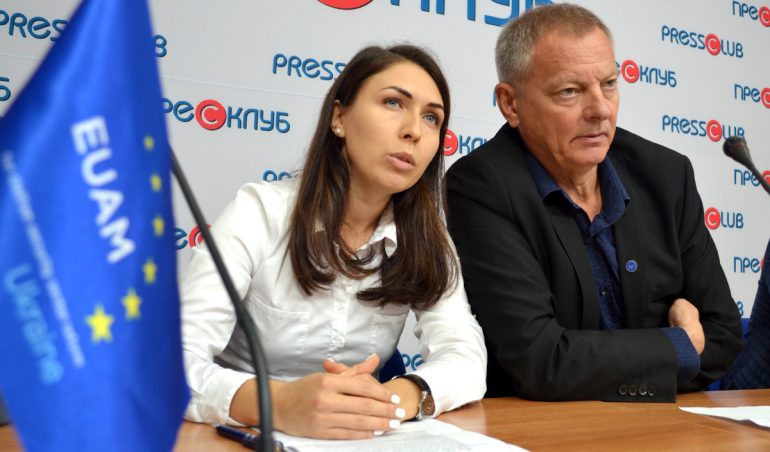 With the support of the EU Advisory Mission Ukraine, today the Lviv Prosecution Office, Lviv Police, Free Legal Aid Centre in Lviv and the Ombudsman in Lviv launched an information campaign designed to raise awareness of the framework for protecting human rights in the Lviv Region. The campaign is called "With our combined efforts we protect the rights of citizens".

This action will involve the distribution of 58,000 leaflets to nine districts in the Lviv Region explaining the responsibilities of each of the four institutions involved in the campaign. It is the first time that these institutions have joined forces in this way for an information campaign. The campaign is also expected to raise public trust in the institutions concerned.

The districts concerned are Sambir, Staryi Sambir, Turka, Stryi, Zhydachiv, Mykolaiv, Skole, Boryslav, Drohobych.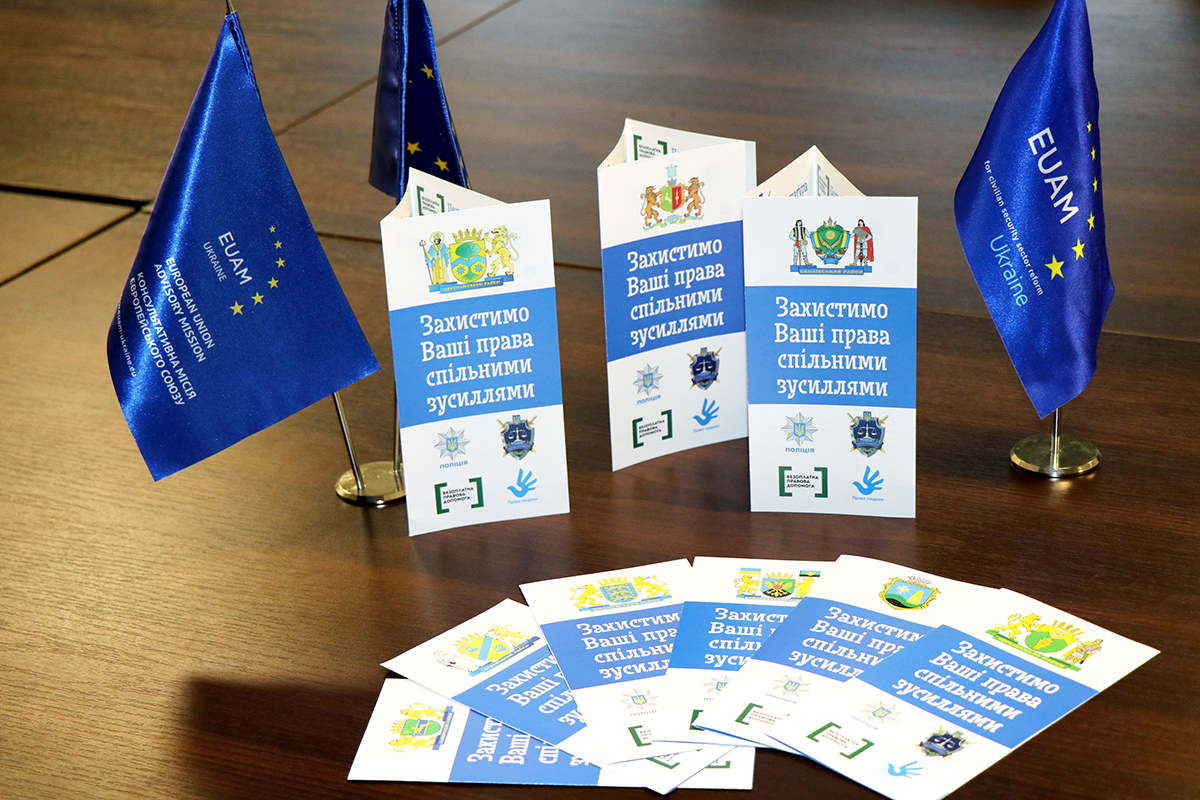 "The protection of human rights is the fundamental basis of any law enforcement institution and through this campaign, citizens will be better aware who to turn to if they believe their human rights have been violated," said Mats Ljungwald, EUAM Lviv Regional Coordinator. "This may include instances where citizens believe their rights have been violated by law enforcement institutions themselves – hence the need for independent bodies to monitor the situation. It is very positive that in the Lviv Region local institutions are working together to provide vital information to members of the public".

EUAM's role in the process has been to fund the production of the leaflets and their design, while the institutions involved in the campaign provided the content. The Mission has also been supporting efforts to improve cooperation between law enforcement and rule of law institutions in Ukraine, of which this campaign is example.