Three questions to a 102 Police Operator who attended EUAM's first English-language training
March 10, 2021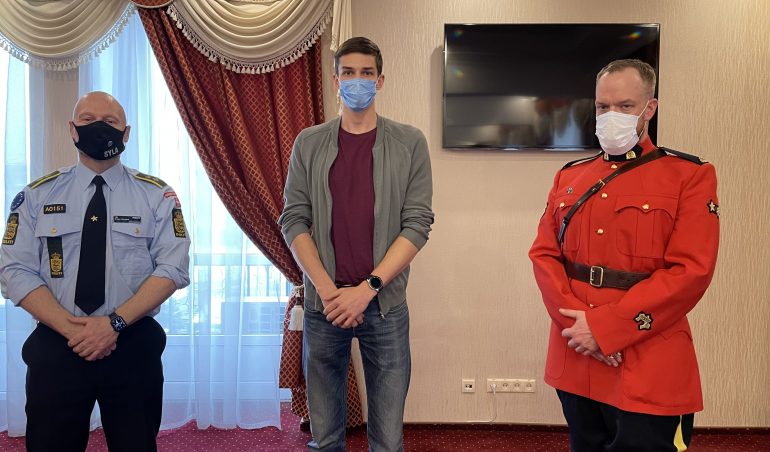 How to deal with the foreigners visiting Ukraine when they ask for help and call the 102 Call Centre? For the operators in charge of receiving the calls coming to the emergency telephone number, this is a usual concern. The tourists are confused, worried… and usually cannot even express a word in Ukrainian or Russian.
That is why you will always find, at all time, one or two English-speaking operators in each of the different 102 Police Call Centres in Ukraine. However, how to apply their usual communication skills and techniques in another language? How to deal with this additional stress caused by the language barrier?
In order to strengthen its operational capacities on that level, the National Police (NPU) decided to organise training sessions in cooperation with experts of the EU Advisory Mission Ukraine (EUAM). For the first session of this programme, police operators from Kyiv, Cherkasy, Chernihiv, Sumy and Zhytomyr met with EUAM Advisers on General Policing Brendan Harkness from Canada and Steen Skovlind from Denmark.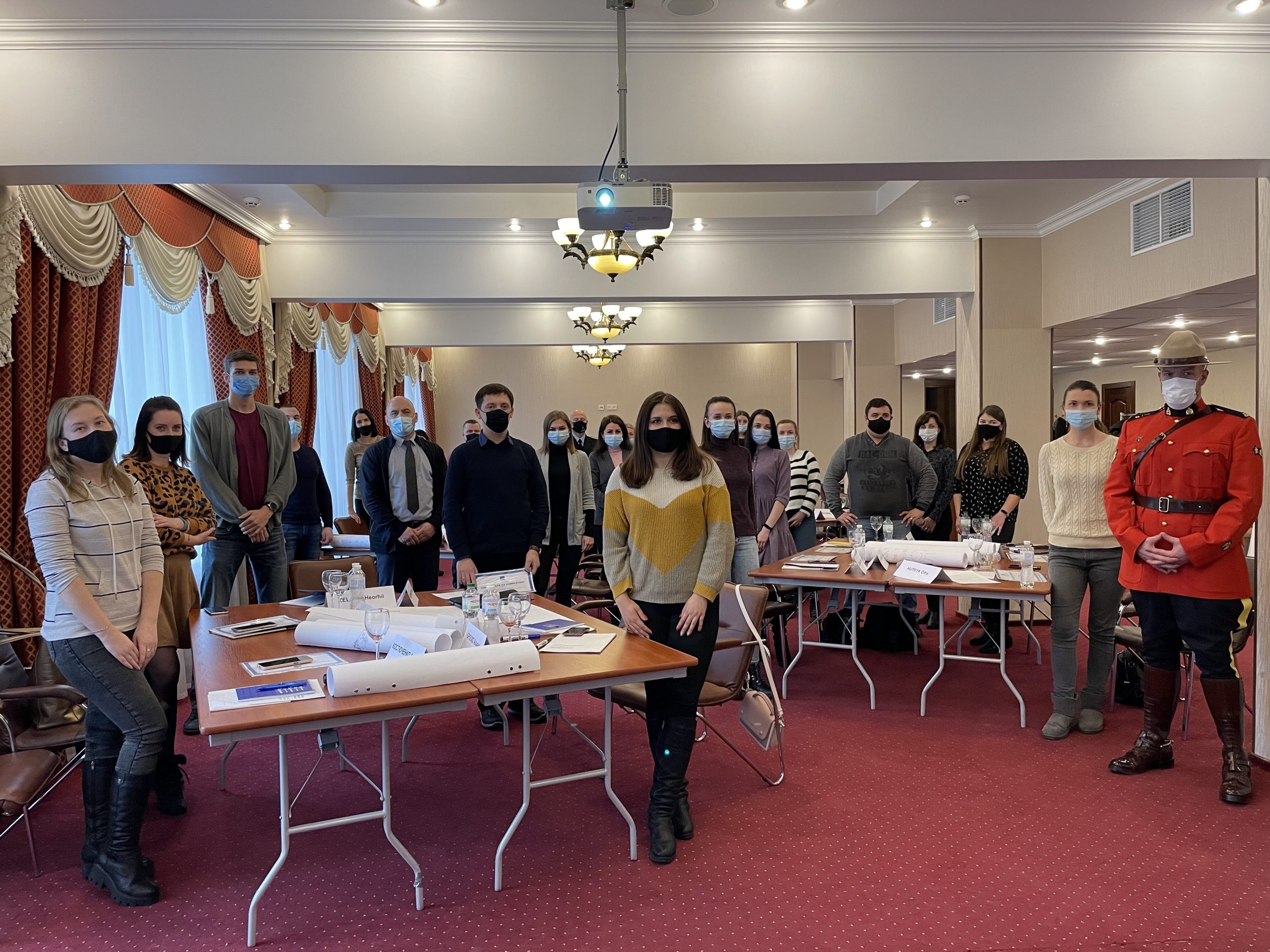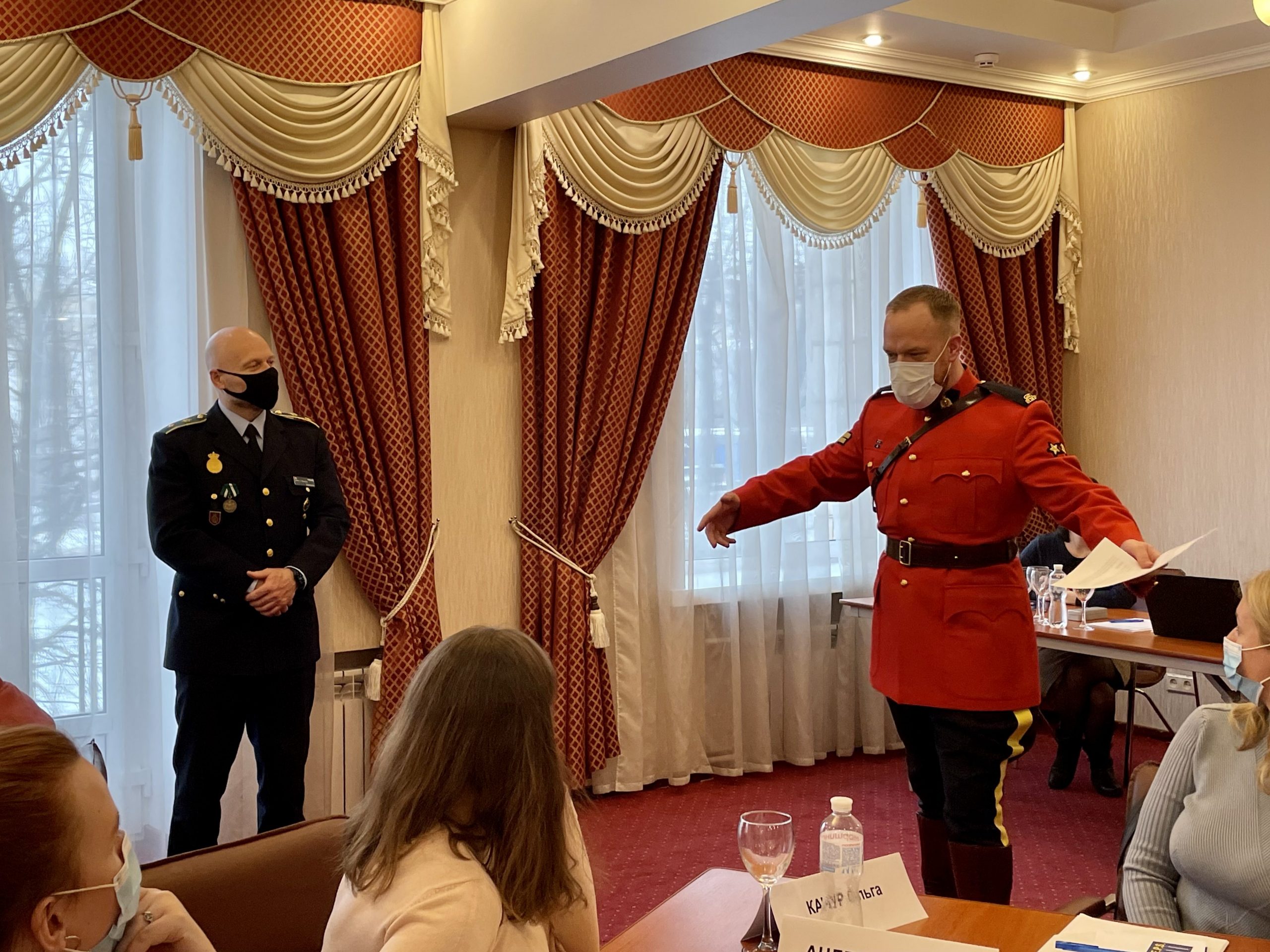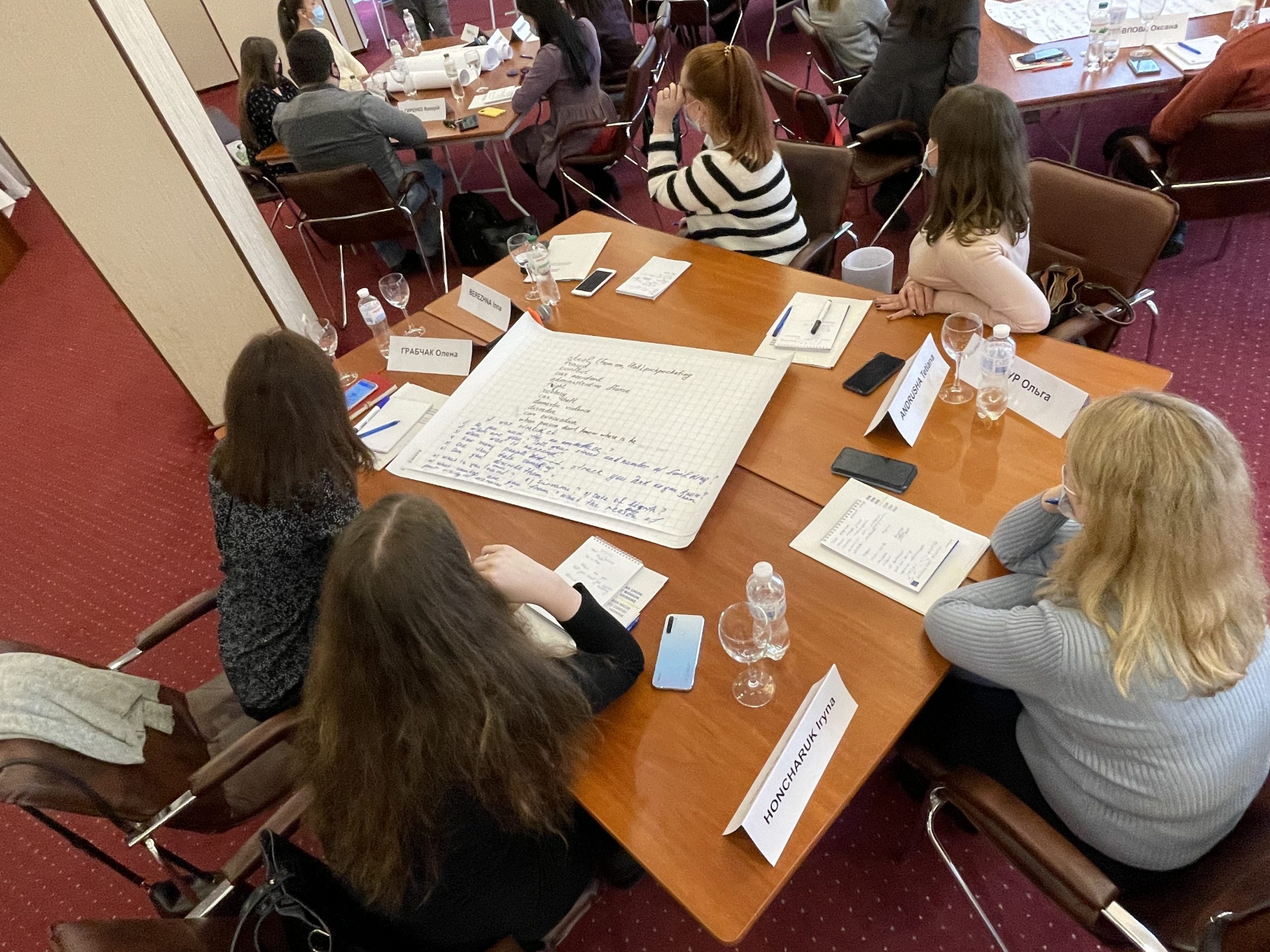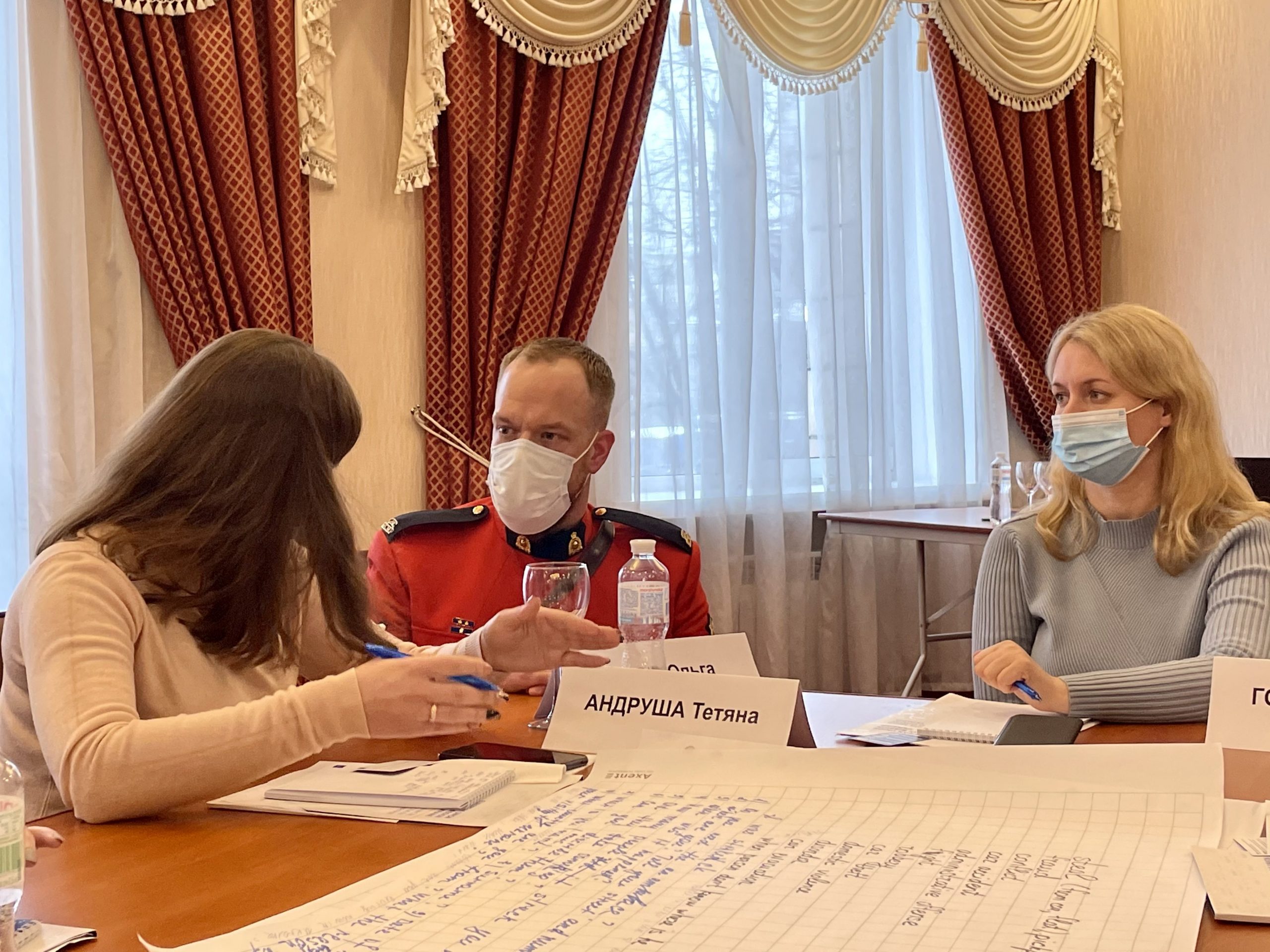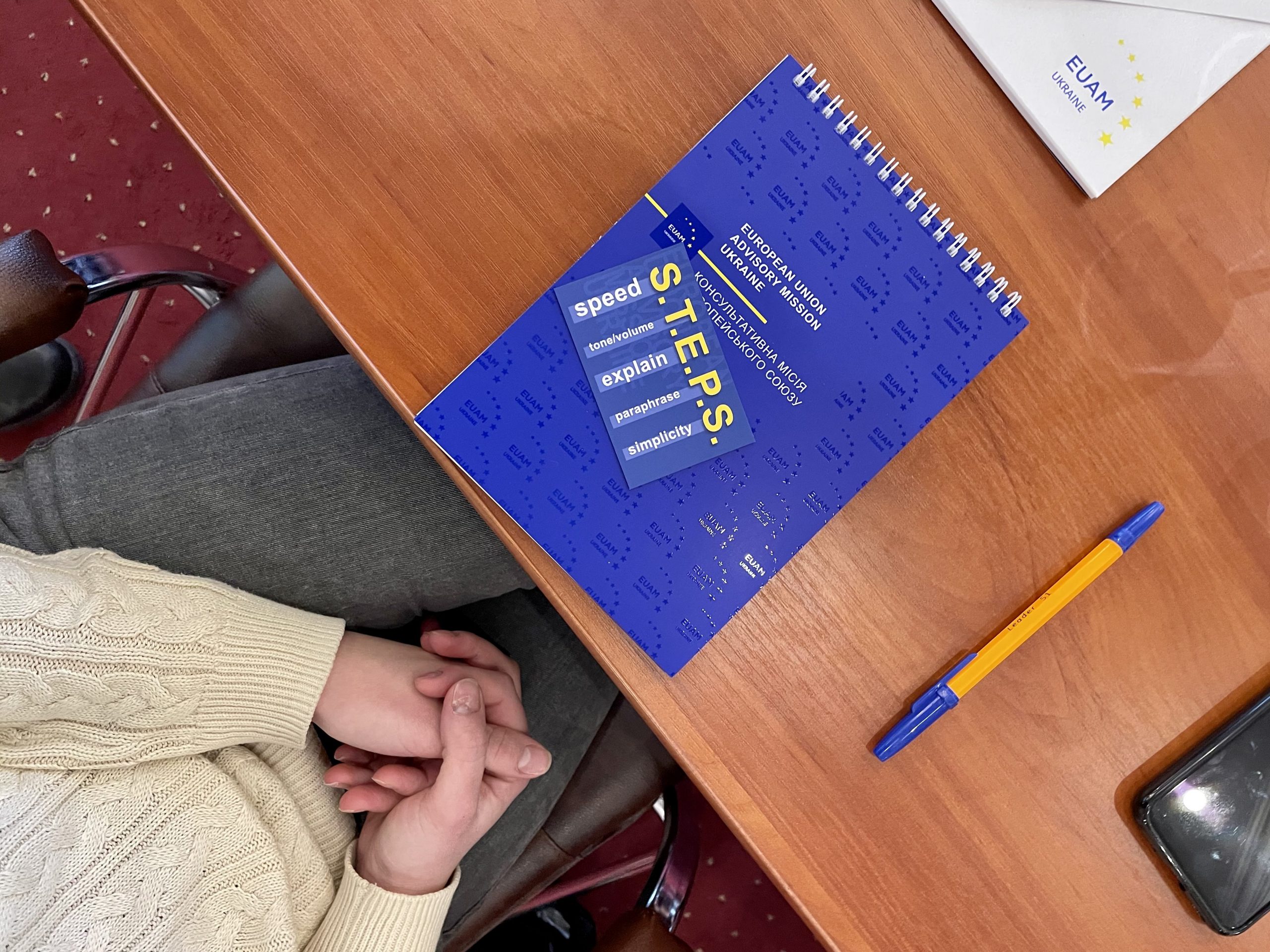 Working as an Operator for the 102 Call Centre of the Main Department of the National Police (MD NPU) in Kyiv, George Zeleniy followed this first session of the two-day training on best EU practices. He is himself in charge of receiving calls from the citizens (locals or non-locals) in order to process reports of offences and to follow up on their needs. For us, he accepted to share about this new type of training that the Mission intends to apply in other touristic cities of Ukraine such as Lviv, Dnipro and Odesa.
As a Police Operator, what made you decide to apply for this training?
George Zeleniy: Very simply! One day, my boss told me that the EU Mission was hosting this new type of training for 102 staff who could already speak English. So I took this opportunity to develop my skills!
I work as an Operator in the Police Department of Kyiv. I usually take calls, register ID cards for Police Officers who will then go on the ground. When I joined the police in 2018, my level of English was really poor. But inside the institution, I was able to follow English lessons. Now, I think I can evaluate my level as "intermediate": I understand all the words but I can have some problems to get the whole meaning some times. Hopefully, an interpreter was here during the two days of training, to help us when we had problems or for some specific words hard to translate.
Is this English training relevant to your usual work at the 102 Police Call Centre?
G.Z.: In the MD NPU in Kyiv, we receive in general between 200 and 300 calls every day. We work in shifts of 24 hours, so it can become intense at the end of the day. In cities like Kyiv or Odesa, I would say we receive more calls from English-speaking people. I would say maybe 3 or 4 every day.
But I know from my colleagues that when there are big international events in Ukraine, like in 2012 during this UEFA Euro Football Championship, the call centre can receive hundreds of calls in English every day. We know that many visitors had problems when trying to contact the police in 2012. That is why now we always have one or two English-speaking operators on the floor at any moment, to answer the needs.
What baggage will you keep from this 2-day training?
G.Z.: Overall, it was a very interesting training. The only thing I regret is that it was not any longer to learn more vocabulary and work on more scenarios. We did many games based on scenarios that help us to learn how to adapt quickly when someone calls in English. We also discovered many technical terms in English to describe specific types of crimes. The vocabulary I could learn here will be very precious for my work in the future, but also for my professional growth.
Talking with the Canadian Police Officer Brendan Harkness was also a very enriching and positive experience. It is always pleasant to meet and exchange with Police Officers from other countries!