"Skills that save lives": EUAM Ukraine provides training on tactical medicine for the National Police
July 05, 2023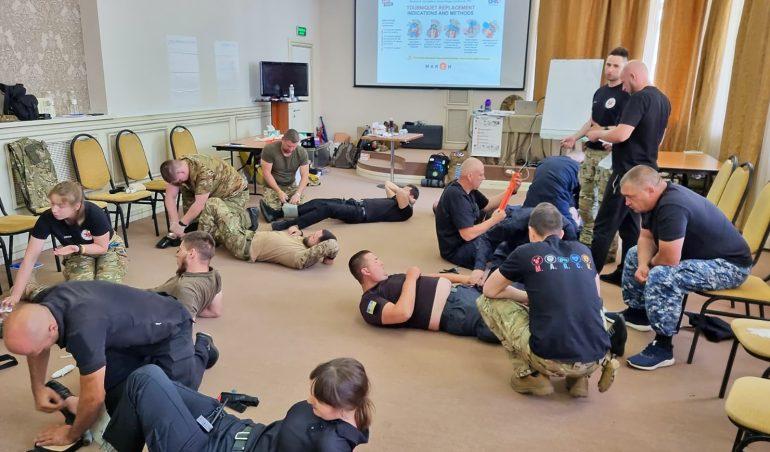 When working in liberated settlements or near the frontline, police officers are often faced with tremendous risks. Mines, unexploded ordnance or shelling can be the cause of life-threatening injuries. To ensure that officers working in these areas have the skills they need, the EU Advisory Mission (EUAM) Ukraine, recently organized a training on tactical medicine for 56 police officers from Luhansk, Kherson and Kharkiv regions.
Yuriy Alifirov, Senior Inspector on Juvenile Prevention from the Izium District Police Department, explained that Izyum area is heavily mined, and police frequently deals with cases of civilians being injured after stepping on a mine. "Police usually is a first responder who arrives at the scene. The skills we obtained could save citizens' lives".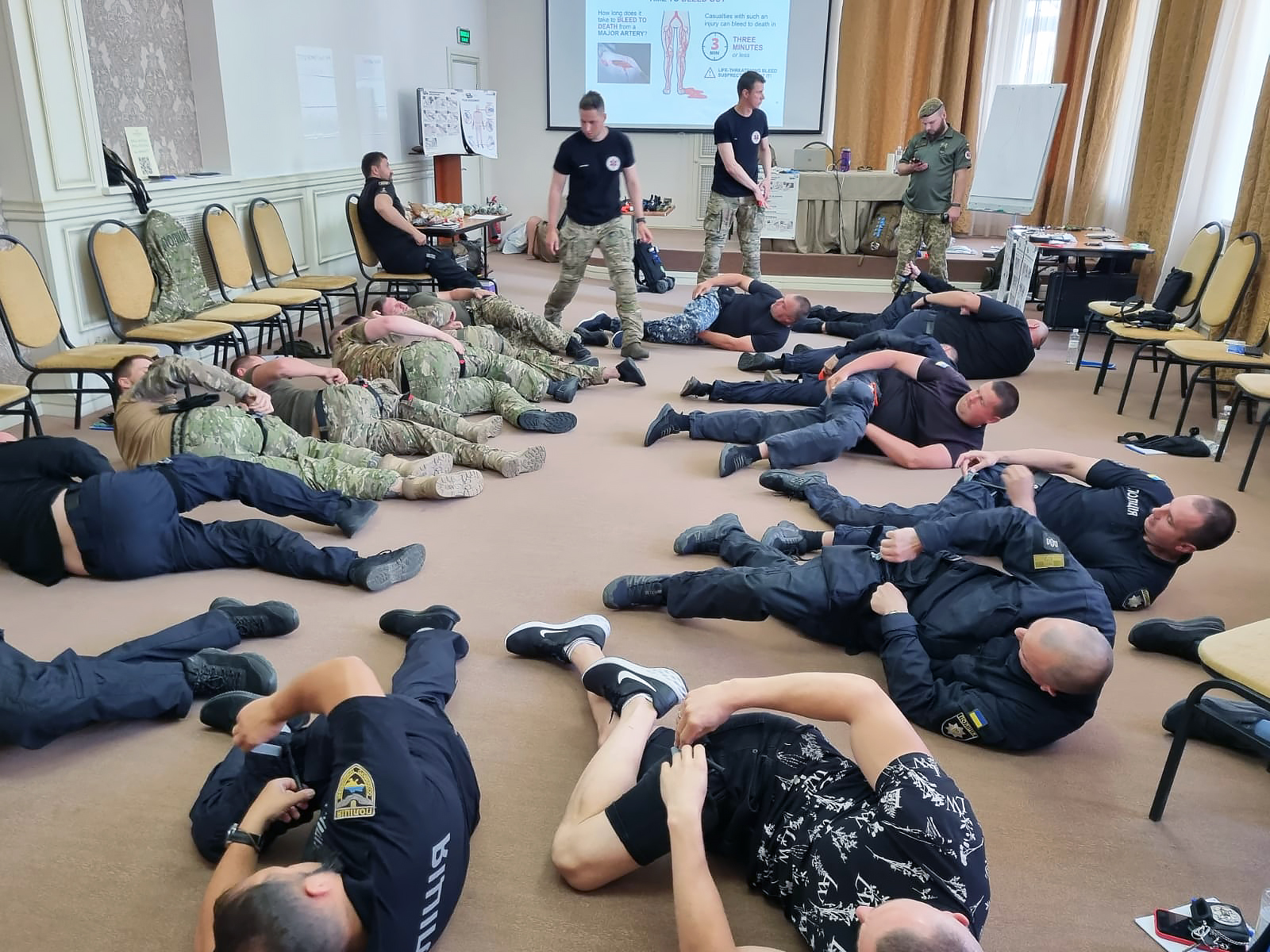 During the training, police officers learned how to stop massive bleeding, perform airway management, deal with head and eye injuries, and prevent hypothermia. The instructors paid attention to convey practical skills to the trainees, to be ready to apply immediately.
The skills obtained will help police officers to provide first aid while working in dangerous areas. "The knowledge we received on the training gives us the skills to save our lives and the lives of citizens during an evacuation," Vitaliy Verhovod, Deputy Head of the Special Police Battalion of NPU in Luhansk region, commented after the training.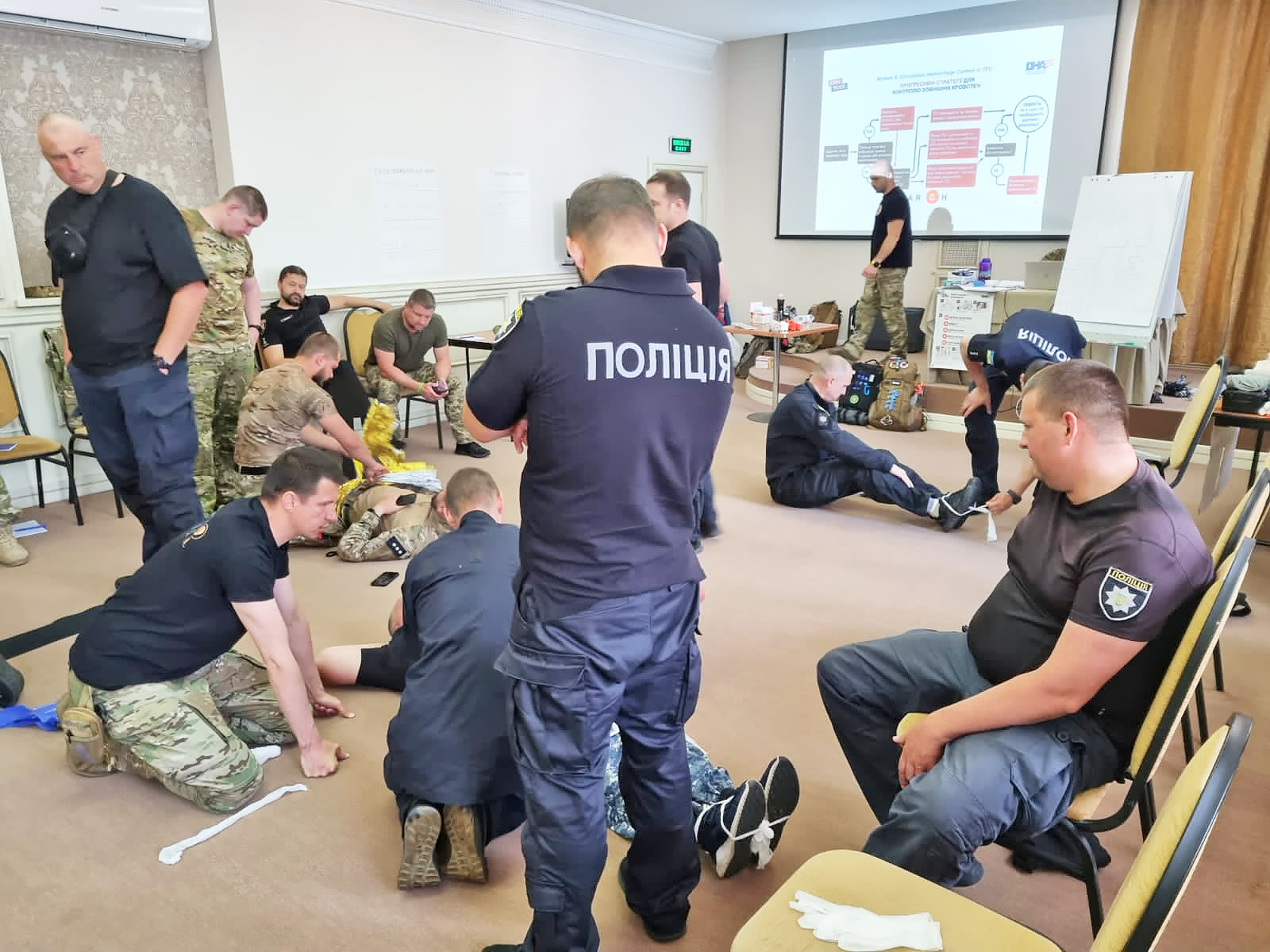 EUAM Ukraine will continue to support law enforcement agencies that operate in the liberated territories with the necessary training and equipment to build their resilience in creating a safe and secure environment. Learn more about the EUAM's pilot project for the liberated territories, implemented in Izium and Snihurivka.