#StandUp4HumanRights: improving the civilian security sector's response to hate crimes
December 18, 2020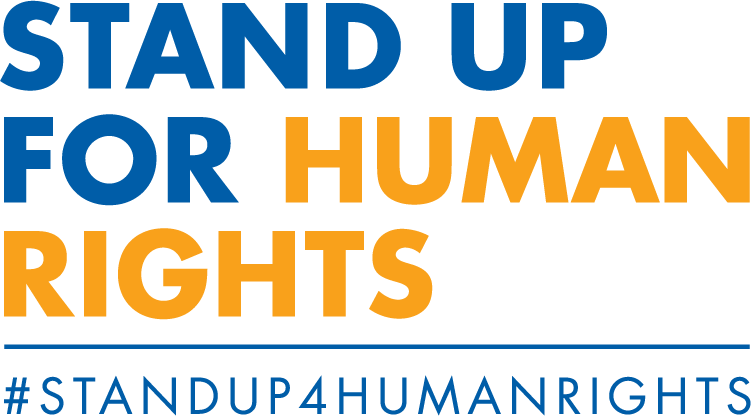 This week, representatives from the law enforcement authorities and civil society, as well as experts from other international organisations, sat around a virtual table for the launch of a new project to improve the Ukrainian civilian security sector (CSS)'s response to hate crimes, carried out by the EU Advisory Mission (EUAM Ukraine). This new project will enhance awareness and capacities on how to properly identify, record, investigate and prosecute criminal offences motivated by the perpetrator's bias against the victim's race, religion, ethnic origin, sexual orientation or disability, amongst others. Another objective is to support the promotion and protection for human rights within the National Police of Ukraine (NPU) and Ministry of Internal Affairs (MoIA).
"Hate crimes are criminal offences motivated by bias", underlined Antti Hartikainen (Head of EUAM) in the welcome speech of this initial workshop. "They constitute serious expressions of intolerance and discrimination. For that reason, hate crimes strike at the heart of the EU commitments to democracy and the fundamental rights of equality and non-discrimination, which are part of the core accession criteria for EU membership."
The launch of this EUAM project gathered different representatives from the CSS among who Ms Katerina Pavlichenko (Deputy Minister of Internal Affairs), Ms Valeria Kolomiyets (Deputy Minister of Justice), Mr. Thomas Hammarberg (Former Council of Europe Commissioner for Human Rights), Ms Svitlana Velychanska (Office of the Ukrainian Parliament Commissioner for Human Rights), Mr Ruslan Goriachenko (NPU) and Mathew Schaaf (Freedom House Ukraine).
In addition to human rights training sessions and workshops, EUAM will also deliver IT-equipment to NPU in the next few weeks, as support to enable adequate reporting of hate crimes in the regions. The Mission will also establish and convene a platform for coordination of the multiple activities that are taking place between the Ukrainian authorities, civil society and other international actors to strengthen cooperation on this important matter.