Protecting people fleeing the war: EUAM Deputy Head of Mission Fredrik Wesslau addresses high-level panel discussion at the EU Solidarity Event for Ukraine
May 24, 2022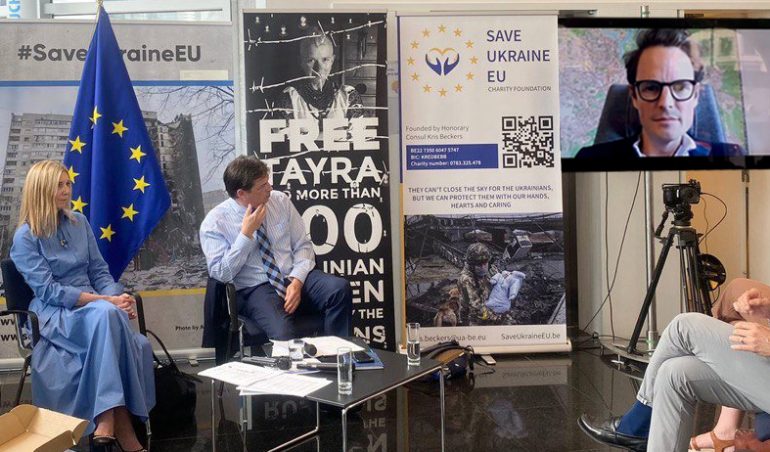 Trafficking of human beings was one of the main topics of this virtual high-level panel discussion, jointly organised by the European Commission, ICMPD, Mission of Ukraine to the EU, Ukrainian Civil Society Hub and the Charity Foundation Save Ukraine EU on 19 May in Brussels.
H.E. Vsevolod Chentsov, Ambassador of Ukraine to the EU,  Beate Gminder, Deputy Director-General, Directorate General for Migration and Home Affairs,  Lukas Gehrke, Deputy Director General of International Centre for Migration Policy Development (ICMPD) and Director for Policy, Research and Strategy, 
Mery Akopyan, Deputy Minister of the Interior of Ukraine, Diane Schmitt, EU Anti-Trafficking Coordinator,  Kateryna Cherepakha, President of La Strada-Ukraine, Raphael Rahav, expert of security fields and Nenad Nača, Team Leader, European Migrant Smuggling Centre (EMSC), Europol were the speakers at this event.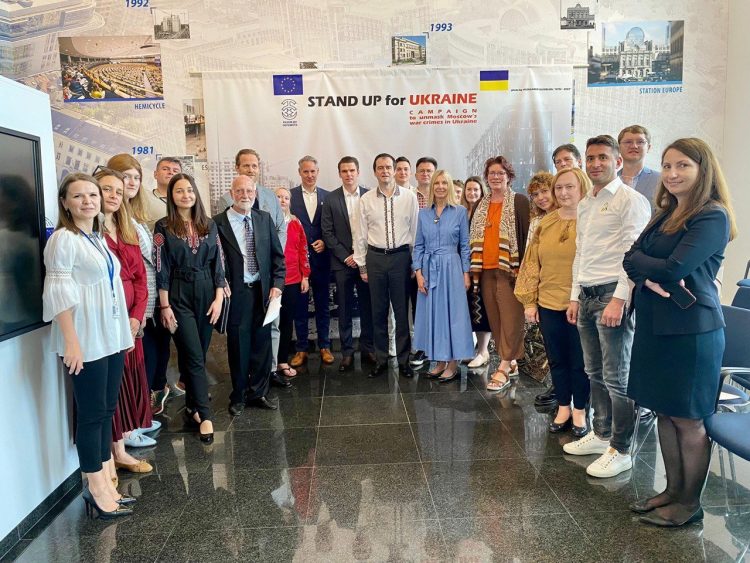 EUAM Deputy Head of Mission Fredrik Wesslau informed the participants about the Mission compiling a situational picture about the border traffic between Ukraine and the EU to support EU decision-making in this field. The enormous amount of people who, from the very first days of war, were fleeing the country to save their lives set common challenges to Ukrainian and neighbouring countries' authorities. Fredrik Wesslau shared furthermore insights about the strategic advice provided by the Mission's experts to Ukrainian authorities to facilitate the flow of refugees and humanitarian aid.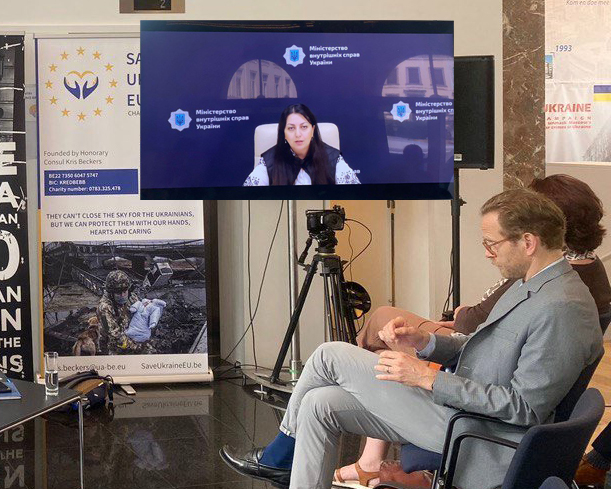 Despite being forced by the Russian invasion to evacuate from Ukraine on the 24th of February, the EU Advisory Mission has continued to support Ukrainian authorities. The Mission has now returned to Kyiv with an advance team of 15 international experts joined by their Ukrainian colleagues. 
Read the Council Decision on EUAM advising Ukrainian authorities to facilitate the flow of refugees and humanitarian aid here.