EUAM Ukraine returns to Kyiv
May 18, 2022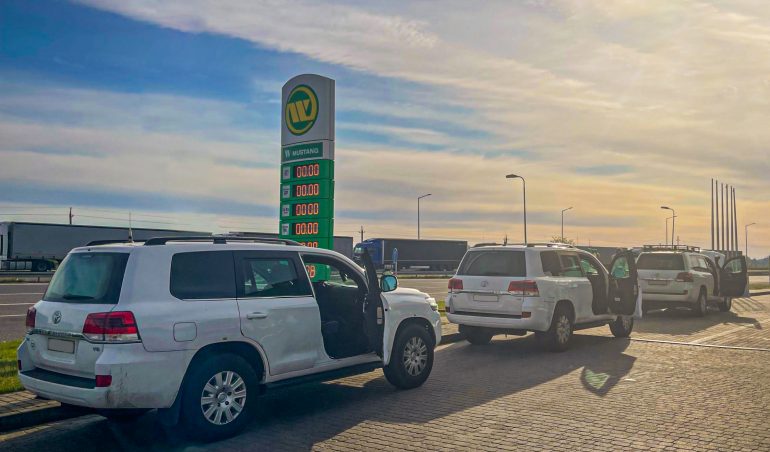 It is official: the EU Advisory Mission Ukraine (EUAM) has returned to its Mission Headquarters in Kyiv. Being forced to evacuate from Kyiv, as well as from all field offices in Ukraine, due to the full-scale Russian invasion on 24 February, in a demonstration of its all-round support for and commitment to Ukraine, the Mission joins a number of EU member state countries and institutions and returns to Kyiv.
While EUAM continued implementing its mandate, as much as it could from its temporary headquarters outside of Ukraine, the plan has always been to come back to Ukraine and its capital, Kyiv, as soon as security conditions would allow, to be readily available to provide hands-on support and advice for the Mission's counterparts on the ground.
The first group of EUAM advisers, international and Ukrainian alike, will perform needs assessment together with the Mission's key interlocutors. Based on this evaluation, granted security conditions remain favourable, the intention is to gradually increase EUAM presence in Ukraine over the summer.
With EUAM tasks extended to include advice on investigation and prosecution of the international and war crimes, this first core team deployed to Kyiv will comprise, among others, criminal investigation advisers who will be working closely with the Ukrainian General Prosecutor's Office (GPO).
It is symbolic that EUAM re-establishes its presence in Ukraine during the week marking Europe Day in Ukraine, which is celebrated on the third Saturday of May. In doing so, let us acknowledge the heroic resilience of Ukraine and its people in the face of the Russian aggression. EUAM stands by Ukraine in its pursuit of prosperity and independence and will always be there to support and help promote democracy, rule of law and human rights.