EUAM returns to Odesa to support law enforcement agencies on the ground 
September 02, 2022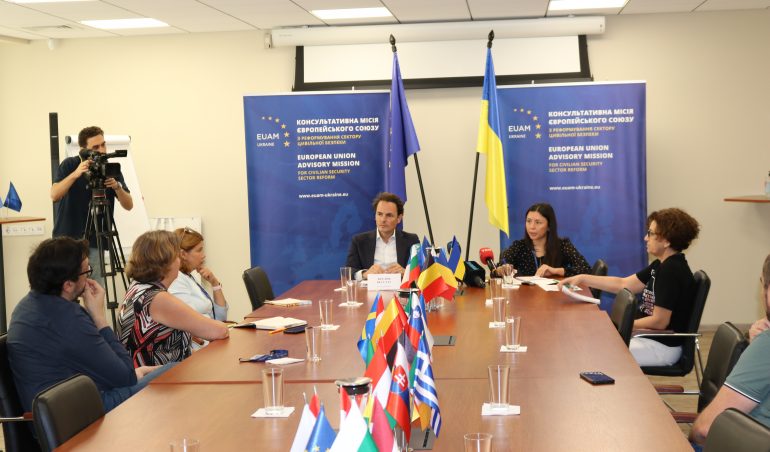 Today, the Acting Head of the European Union Advisory Mission (EUAM) in Ukraine, Fredrik Wesslau, visited Odesa to mark the return of staff and the relaunch of operational activities by EUAM Field Office in Odesa. The European Union experts will provide on-ground support to Ukrainian law enforcement agencies to boost their efforts in protecting Ukrainian citizens. 
Following the reopening of Headquarters in Kyiv and the Field Office Lviv this summer, EUAM experts have returned to Odesa September 2022. Mission experts will support local partners in the field of Criminal Investigations, General Policing, Good Governance, and Community Policing through mentorship, strategic advice, training, and equipment. Furthermore, the experts from EUAM Headquarters in Kyiv provide direct support to Odesa law enforcement agencies in the areas of War Crimes, Anti-corruption, Trafficking in Human Beings, and Weapons Proliferation.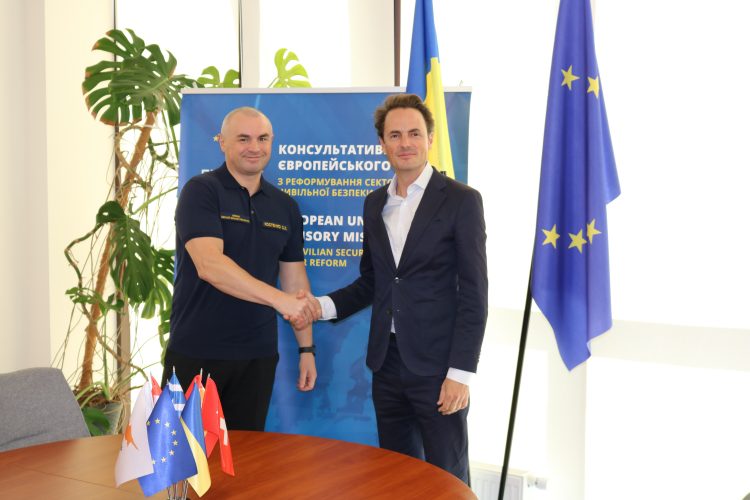 "The return of staff to EUAM's Field Office in Odesa is an important signal about our commitment to continuing supporting our partners in Odesa," said Acting Head of EUAM, Fredrik Wesslau. "This is particularly important given Russia's ongoing aggression in Ukraine. When the war started, EUAM Ukraine did not waste time adapting its activities to provide direct support to Ukrainian law enforcement agencies. EUAM re-purposed about EUR 1.6 million for an emergency support package to law enforcement agencies to buy first aid kits, food rations, and communication equipment. Over EUR 8 million worth of equipment was donated to Ukrainian counterparts via the EU funded program PRAVO Police".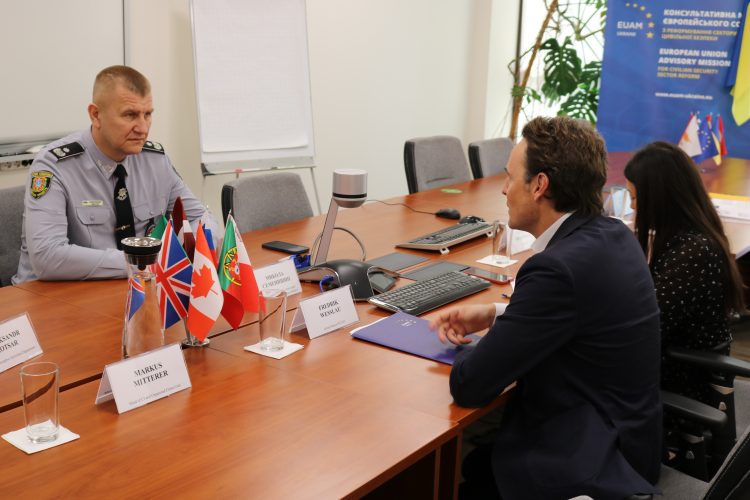 EUAM Field Office Odesa will assist Ukrainian partners in dealing with the consequences of the war. This includes supporting the investigation and prosecution of war crimes. EUAM is providing training, advice, and equipment to help law enforcement agencies carry out these investigations. 
Another area of EUAM assistance is cooperation with the relevant authorities, including the Odesa region ports, to facilitate the export of grain and import of fuel in line with the European Commission's "Solidarity Lanes" initiative. 
The Mission will furthermore continue in Odesa earlier cooperation programmes interrupted temporarily by the Russian aggression. Namely, the Community Safety Dialogue which aims to enhance cooperation between civil society and law enforcement agencies in order to build trust and better deal with safety issues. EUAM is glad to continue the partnership with the Odesa University of Internal Affairs. 
"We continue to support Ukraine's path towards victory and becoming a full member of the European Union," Fredrik Wesslau said.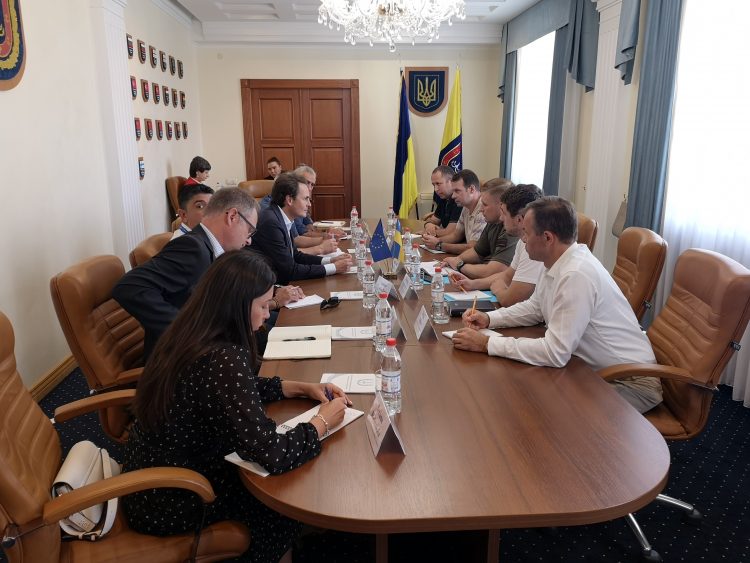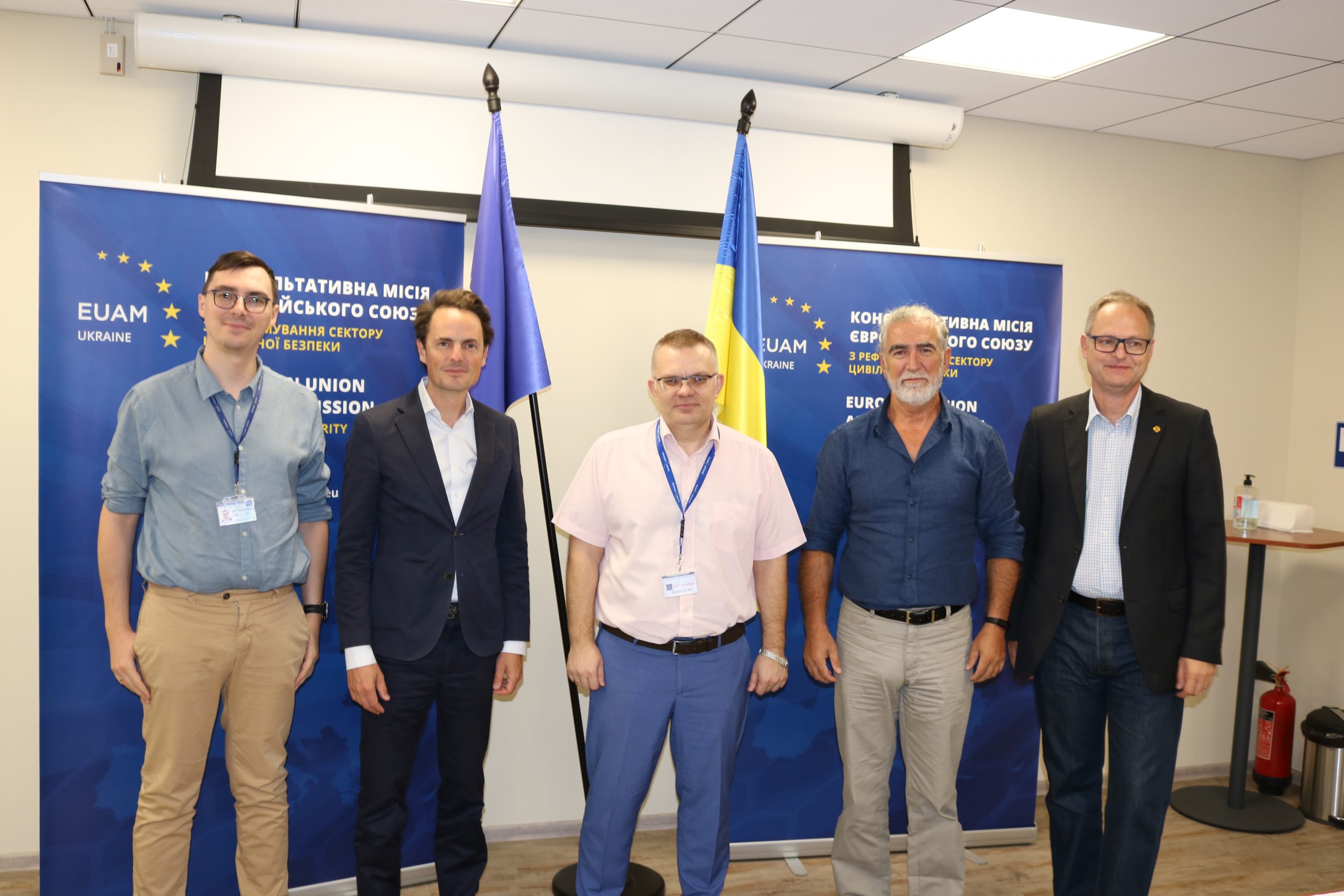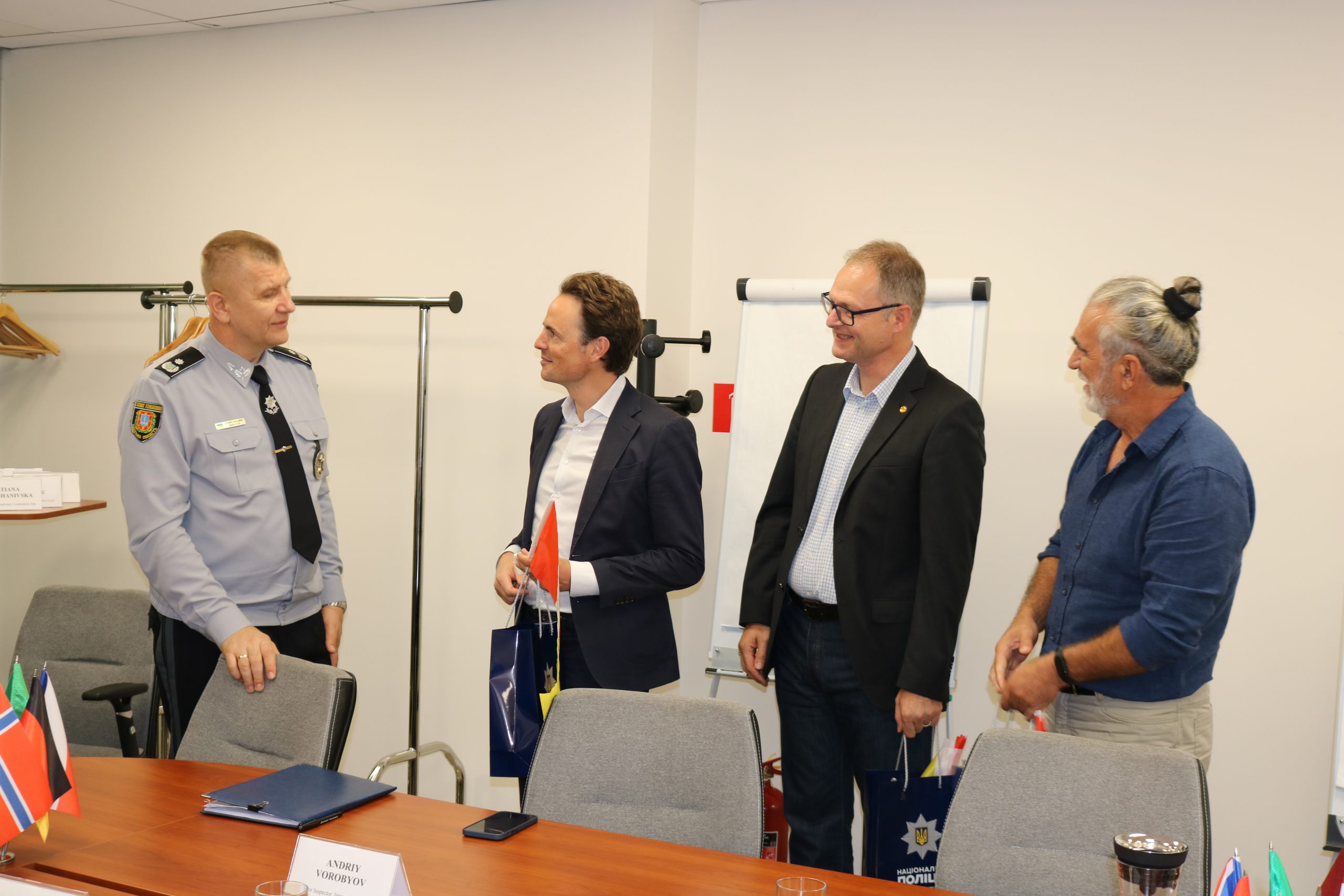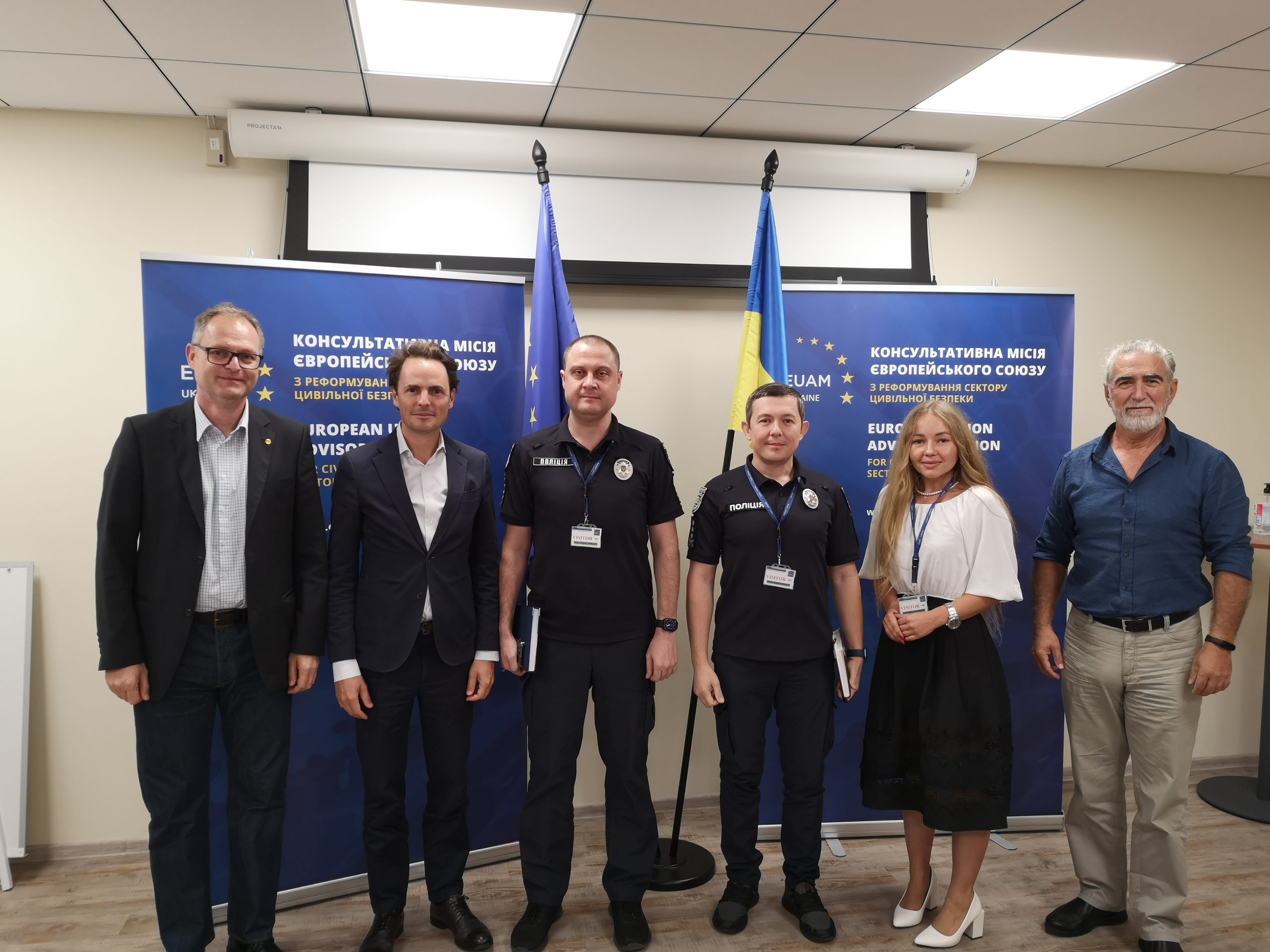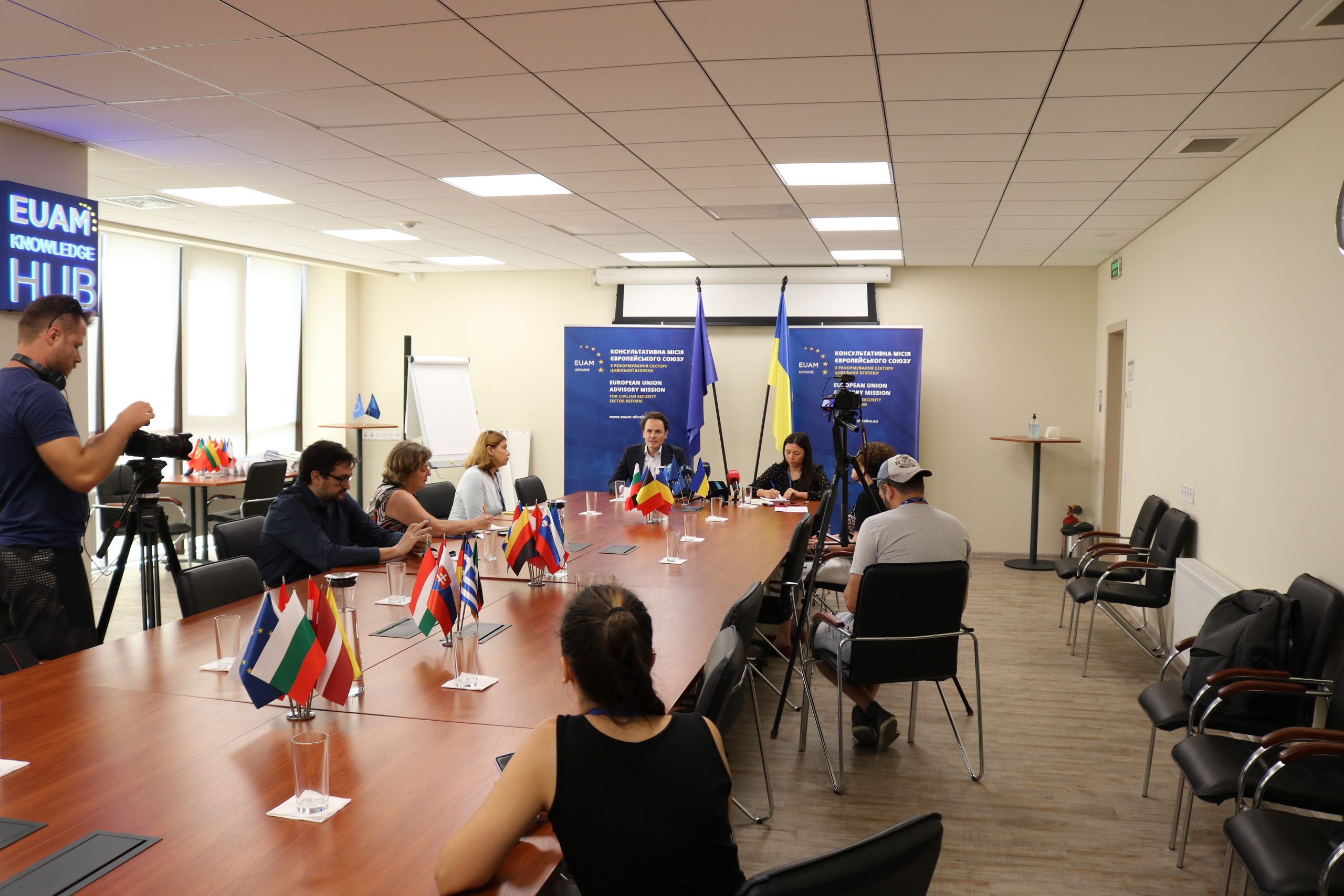 Background information 
The EUAM Field Office Odesa was established in 2018, to implement the EUAM mandate locally through strategic advice and practical support to local partners as well as helping to coordinate activities between central and regional levels. On 24 February 2022, the EUAM staff evacuated Odesa due to Russia's invasion of Ukraine. EUAM continued to support Ukrainian partners in Odesa remotely during the first stages of the war. 
For more information on the EU Advisory Mission and its work please see the Mission website here.