Spanish forces to add to Ukrainian police's public-order know-how
May 28, 2021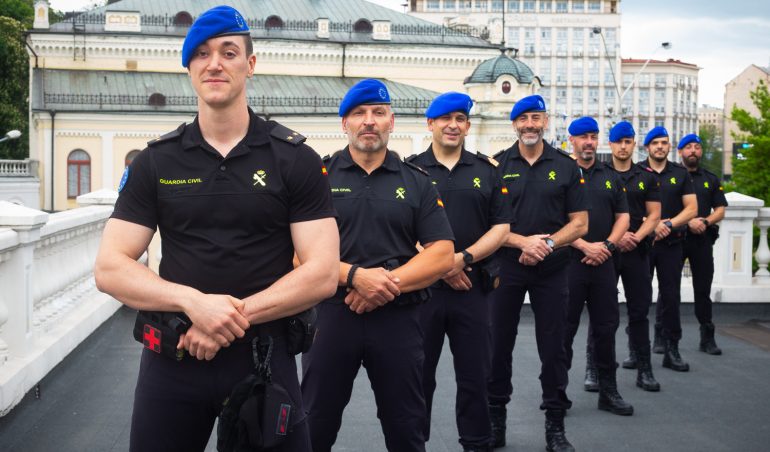 The EU Advisory Mission Ukraine (EUAM) is expanding its activities in the regions by conducting public order basic training in Dnipro, Kharkiv and Odesa. As part of the PRAVO Police project, eight experienced public order trainers arrived in Ukraine in early May and will soon travel to Kharkiv for the first training session for members of the public order units of the National Police of Ukraine (NPU). Fernando Magro Moros, Team Leader of the Public Order Specialized Team, here answers a few questions about the deployment and the upcoming training.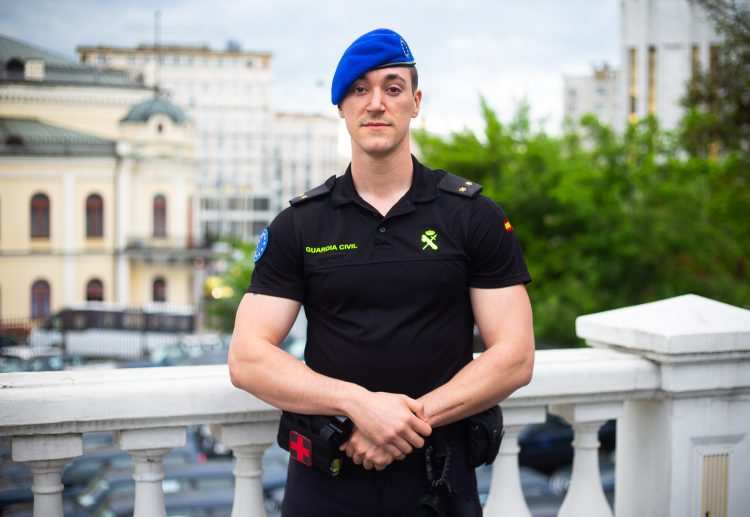 To begin with, whose initiative is the upcoming training and how is it different from the public order training that EUAM used to conduct?
Fernando Magro Moros: The training was requested by the Ministry of Internal Affairs (MoIA). As far as I am aware, similar training has been carried out before under the Support Police Reform in Ukraine project (SPRU). Now, we are engaged under the PRAVO Police project implemented by UNOPS, which is a bit different. However, the public order concept that we are going to train is still the same as before.
Our team consists of eight Spanish police officers from the Guardia Civil, which is the most valued law-enforcement agency in Spain. We come from different regions in Spain, but we share the same procedures, techniques and tactics for public order. Supported by the EUAM Public Order team, we have developed a special curriculum for this training to continue supporting NPU with the implementation of the new Public Order Concept adopted in Ukraine.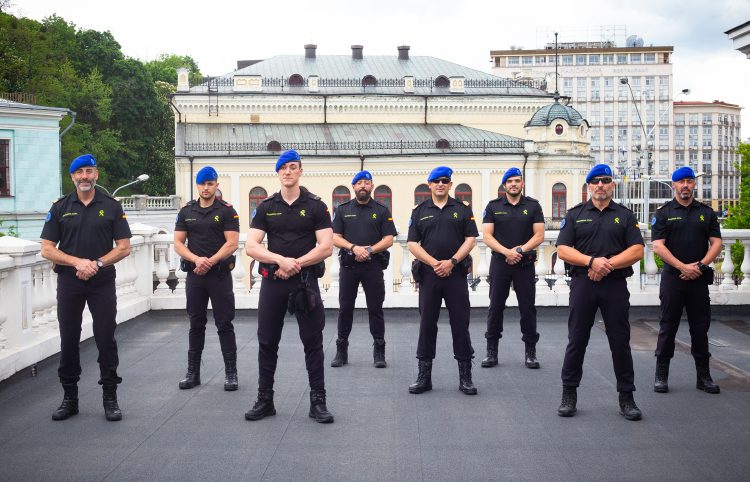 Can you tell us more about the training? Where will it take place and who are the participants?
F.M.M.: Having arrived in Ukraine in early May, the plan is to complete our training by the end of November 2021. These training sessions will be comprised of seven different 12-day sessions in Kharkiv, Odesa and Dnipro. In total, we expect that around 490 police officers will attend and complete our training programme in three cities. The first session that is soon to be held in Kharkiv will have to be split in two, with around 70 NPU officers to attend the first session and 70 more in the training that will be conducted later in August or November. As I have mentioned, the EUAM Public Order team provides us with all necessary support. We are coordinating any training-related work and the curriculum not only between ourselves, but also with the NPU-assigned supporting trainers, whom we have recently met at the MoIA training facility in Vita Poshtova.
With Ukraine implementing the dialogue policing concept, will this be part of your training?
F.M.M.: You are right by saying that dialogue policing is part of public order and every member of the public order unit has to be familiarised with its basics. However, dialogue policing is another type of training and will be covered during our basic training only partially, without going too much into detail. Our message to the trainees will be that, during mass gatherings, members of the public order units need to know that there is someone maintaining dialogue with the crowd, but that they can and should engage in communication with the crowd as well, with communication being one of the main principles of the Public Order Concept.
How will Ukrainian police benefit from your training?
F.M.M.: It is important to teach Ukrainian police officers the internationally used public order glossary, which is especially useful during football matches or other mass events. I think it is important that European countries use standardized terminology. This will help to improve cooperation between police units of different countries. We are engaged in different public events – football matches or demonstrations to name just a few – with participants from different countries, and it is important not only to ensure communication with the crowd in different languages, but also between law-enforcement officers that sometimes represent different countries and speak different languages. For example, in Spain, we often work together with our French and Portuguese colleagues and it is very helpful to know the main commands in as many languages as possible.
What do you expect from this training?
F.M.M.: I expect that participants take an active role in what we have to offer them and that they will enjoy it. It is important that they embark on the concept and implement it in their daily work. The more officers know about this public order concept, the better it will be for citizens as well as for the police.