University cadets in Lviv learn about the Scandinavian approach to public order policing
February 04, 2022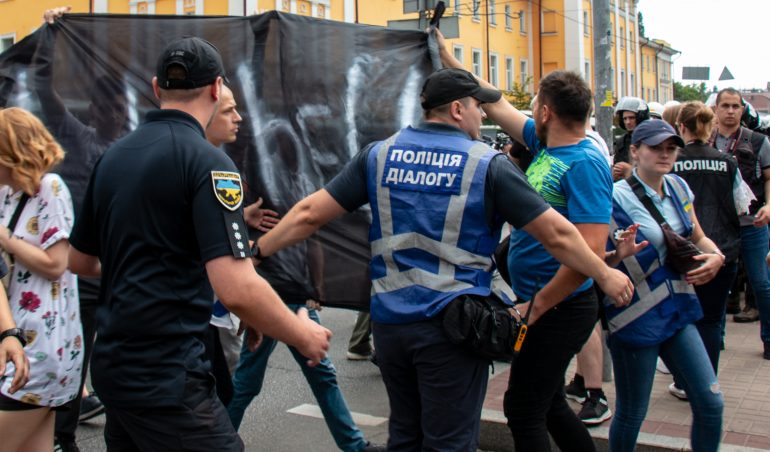 On 2 February, as part of the capacity building of Ukrainian police, EUAM Field Office Lviv delivered an interactive online lecture to over 50 Lviv State University of Internal Affairs students.
Cadets learned about the Scandinavian approach to public order policing when police forces do everything in their power to plan for and prevent potential violence. Delegating responsibilities to law enforcement officers on the ground leads to more effective and faster responses.
In addition, they discussed how to handle peaceful and violent protests or demonstrations and the importance of dialogue police for the safety of the community – EUAM has supported such practical training of local law enforcement since 2017.
"Timely and adequate response with a proportional force requires thorough preparation. We are happy to share our knowledge with future policemen," noted EUAM Adviser and Trainer on Community Policing Boris Krajnc.