EU delivers uniforms to Ukraine's police  
June 30, 2022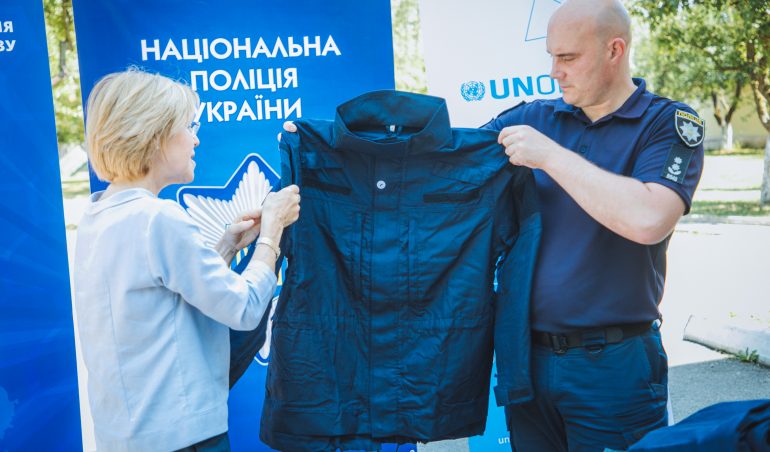 The EU provided the National Police of Ukraine (NPU) with over 1,000 special-purpose uniforms for officers ensuring public order during mass events.
These items of clothing are combined with personal protective equipment delivered earlier to form outfits that Ukrainian police wear while deployed to mass gatherings.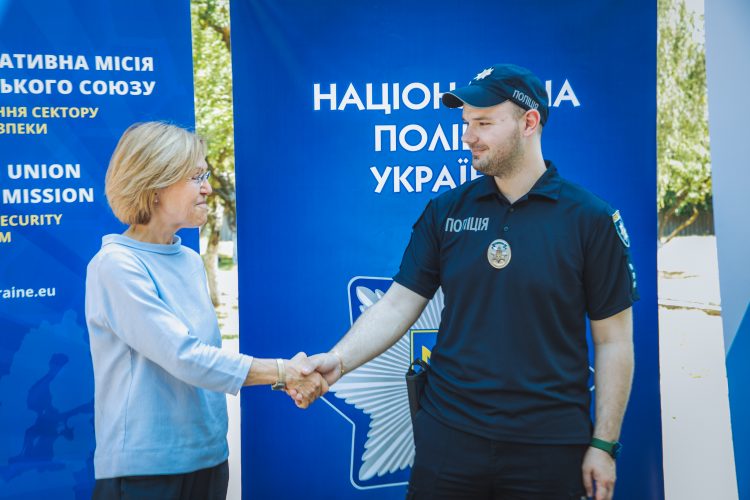 Only last year, up to 500 Ukrainian police officers from different regions of Ukraine underwent an extensive training on the European approach to public order. It is  based on facilitation and de-escalation during mass events such as demonstrations or sports events and aimed to  prevent and de-escalate conflict via constant communication with members of crowds and detailed planning and risk analyses. A core principle of this approach is to facilitate the exercise of peaceful assembly and democratic rights.
The donation was planned to take place before the full-scale Russian invasion of Ukraine on 24 February 2022. Although not directly related to the police's priority functions under the martial law, its relevance was confirmed by the leadership of  NPU.
The delivery completes the 'Public Order' support package of the PRAVO Police Programme implemented by UNOPS in close cooperation with the EU Advisory Mission Ukraine.