National police trainers pass on dialogue-policing expertise to officers from Donetsk region
July 26, 2018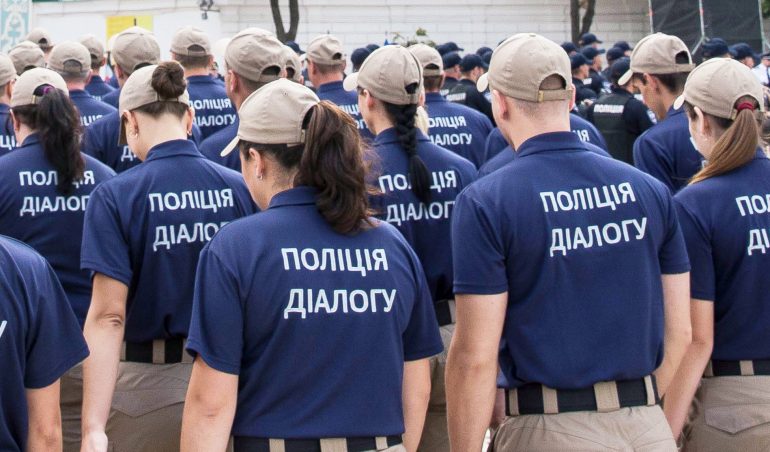 The National Police of Ukraine (NPU) this week took a new step in the implementation of the dialogue policing concept nationwide with the launch of a three-day training session in Kharkiv, conducted jointly by NPU dialogue police trainers and European Union Advisory Mission (EUAM) experts. All 14 participants of the training came from the National Police of Ukraine in government-controlled parts of Donetsk region.
Apart from practical exercises, participants acquainted themselves with techniques of policing assemblies from a human-rights perspective, crowd psychology, communication during mass events, and preventive communication.
"We are happy to see how the newly trained trainers from the National Police of Ukraine, who underwent a similar course with EUAM over a year ago, are now successfully cascading these best European practices to their colleagues," said Lena Borg, EUAM Public Order Trainer/Adviser. "The dialogue policing technique allows police to get closer to the people they serve and become more trusted by them."
Dialogue policing is relatively new part of the toolkit that the Ukrainian police uses to reduce the risk of violence during mass events such as demonstrations or sporting events. It emphasises the importance of constant communication with the organisers and participants of events and teaches skills to de-escalate tensions. Dialogue police officers are also trained in how to identify risks, and crowd psychology.