True Ukrainian crime stories explain the role of the Court Security Service
November 29, 2022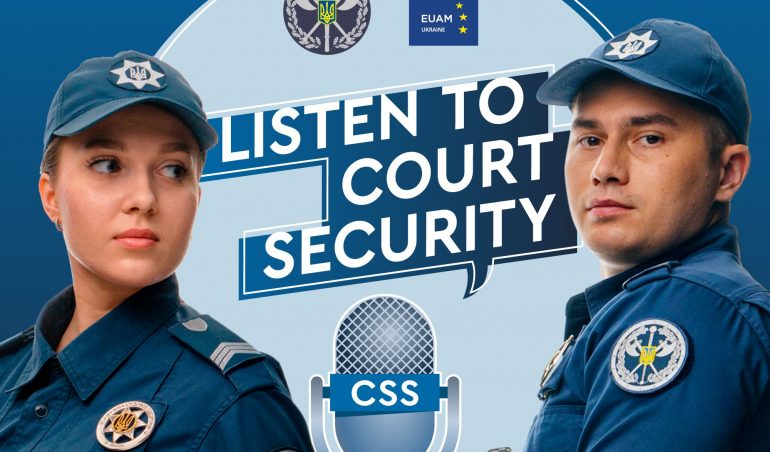 In cooperation with the Court Security Service of Ukraine (CSS), EUAM Ukraine has produced and released the new podcast series, based on real criminal cases. The four podcasts form part of an ongoing CSS public information campaign titled 'Your Security Is Our Job'. They are created in the genre of true crime and recapitulate high-profile cases, during which the judicial security service was involved.
Ukrainians tend to take security in courts for granted and are rarely concerned about possible intimidation during court sessions, threats against judges and trial participants, blocking of courthouse premises during high-profile cases, or attempts to bring pistols, knives, grenades, and drugs into courtrooms.
The podcasts will reveal what security during court hearings entails, and provide real-life examples of how threats and emergencies in and around courthouses has been neutralized. The authors will bring the audience into some of Ukraine's courthouses and share real, spectacular cases, as witnessed and told by those who were there at firsthand – by the actual officers of the Court Security Service.
Click on the image below to access the podcasts (in Ukrainian language). They are also available for free on the CSS Facebook page, and on YouTube, as well as on the platforms of the campaign's partners in the judiciary.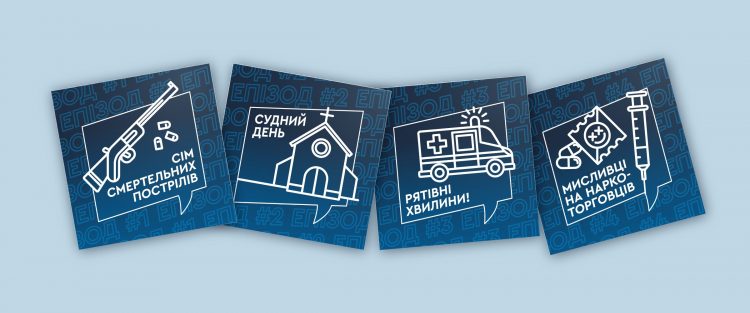 The Court Security Service of Ukraine is a state agency established in 2019. Its area of responsibility is to maintain public order in courts; take action against offences; ensure the safety of trial participants; prevent contempt of court; provide security for courthouses and the premises of other judicial institutions; and ensure the protection of judges, judicial officers and their families.