Justice: how can you contribute to keeping Ukrainian courts safe in wartime?
September 29, 2022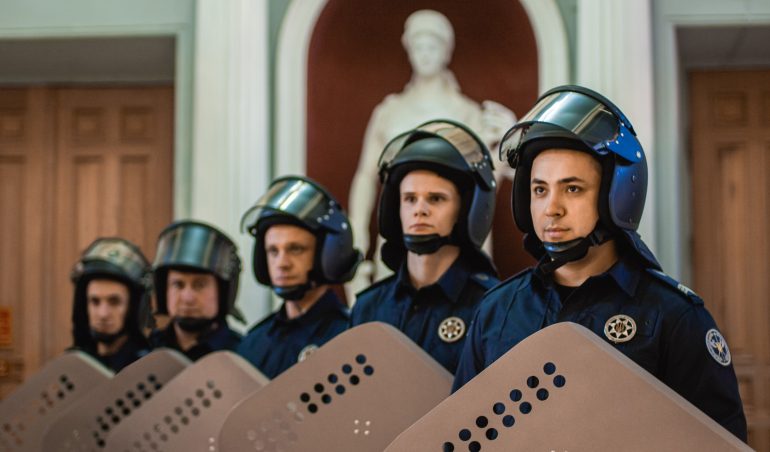 Are Ukrainian court buildings safe? From January to August 2022, the Court Security Service (CSS) intercepted 2,429 firearms. A rise of 1,754% from last year intertwined with the war situation.
Since the war broke out, the operational risks of courts have kept increasing in Ukraine. With thousands of citizens getting permits to possess arms to defend the country, the number of attempts to enter courts with firearms has increased substantially. Ukraine's youngest law enforcement agency, CSS protects the entire judicial infrastructure since 2019. According to the agency, court visitors attempted to take 2,429 firearms into courtrooms between January and August 2022, compared to 131 cases in the same period in 2021.
Firearms, grenades, knives, pepper sprays, and other arms: more than 86,500 dangerous items could have made their way into Ukrainian courtrooms in this period. That is why the EU Advisory Mission in Ukraine (EUAM Ukraine) opted to join the Court Security Service (CSS) to launch a joint public information campaign to educate on collective safety rules in courts. This awareness-raising campaign addresses individuals in Ukraine's judicial community (e.g., lawyers, judges, prosecutors), but it will also reach regular citizens interacting with various judicial authorities throughout Ukraine.
"Security in courts is not a granted thing," underlined today Oleksandr Balanda, Deputy Head of CSS, at the campaign's launching ceremony. "We call on Ukrainian citizens to observe the rules and stop bringing items which have no place in a courtroom or complain about our officers when preventing such items from the court premises. After all, ensuring the safety of trial participants is our job."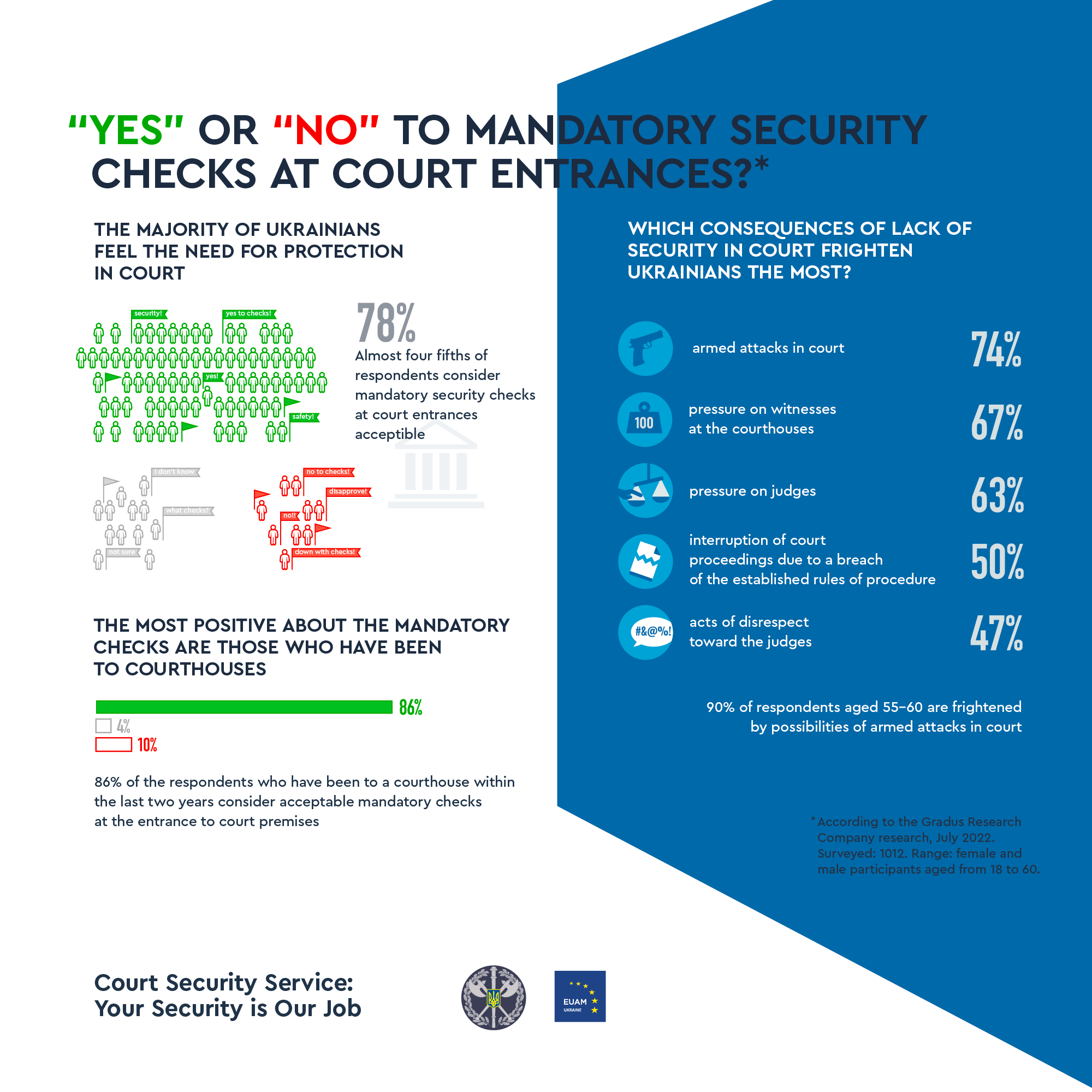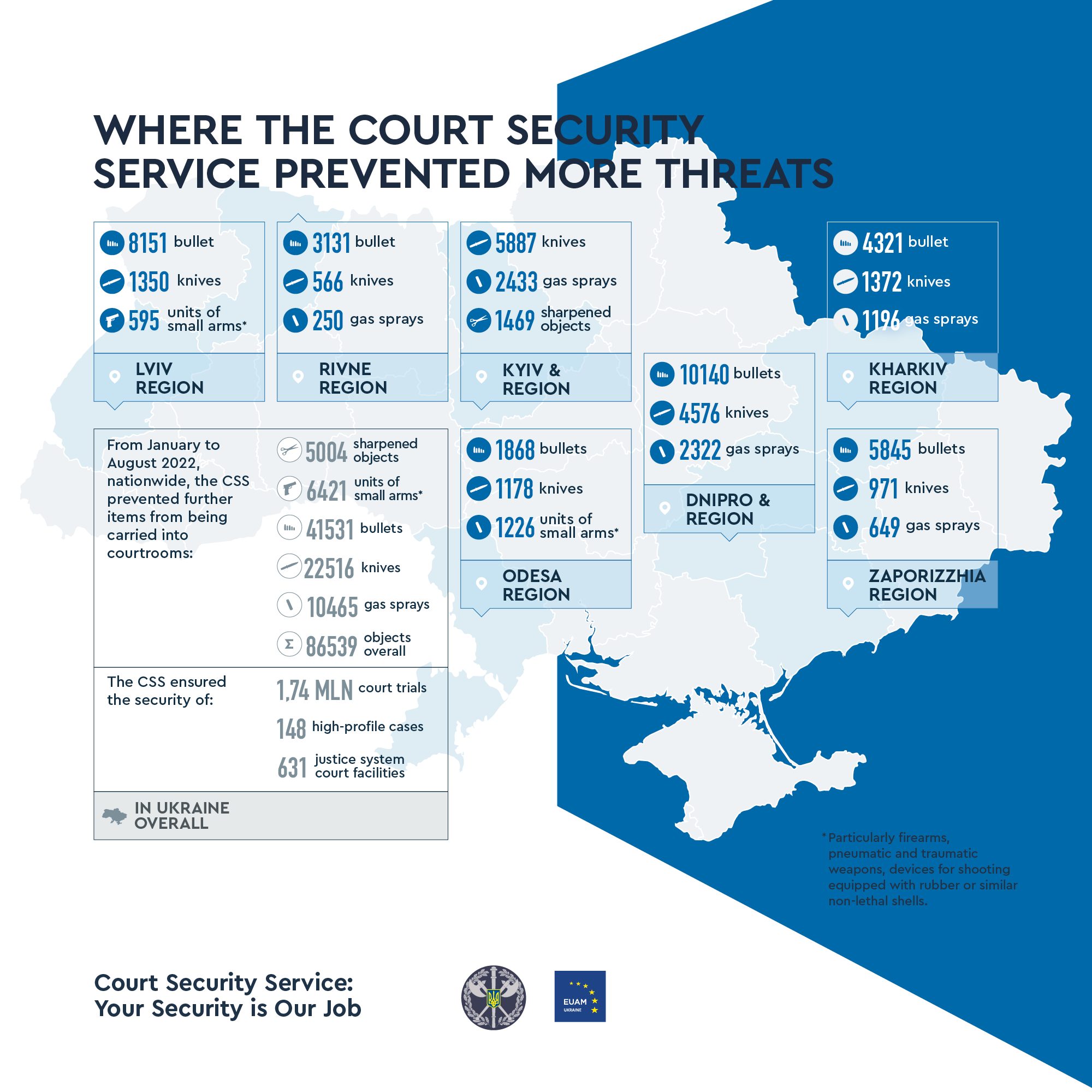 For court security, preventing weapons and dangerous items from entering court buildings is also a way of protecting witnesses, prosecutors and judges from attacks or pressure and avoiding disrupting trials. In this sense, court security and safety are essential for the effectiveness and fairness of the judiciary.
"With their engagement in maintaining order and security, and with their continuous exposure to the public, the Court Security Service plays an important role in shaping the public opinion of the justice system," reminded Maura O'Sullivan, Chief of Staff of EUAM Ukraine. "Through targeted communication, this campaign aspires to raise the public's awareness of why and how CSS works to ensure everyone's safety during court proceedings."
EUAM Ukraine supports CSS in its work to protect court buildings and the judiciary. In the wake of Russia's invasion, Ukraine's judiciary is more than ever a central pillar of the country's democratic system.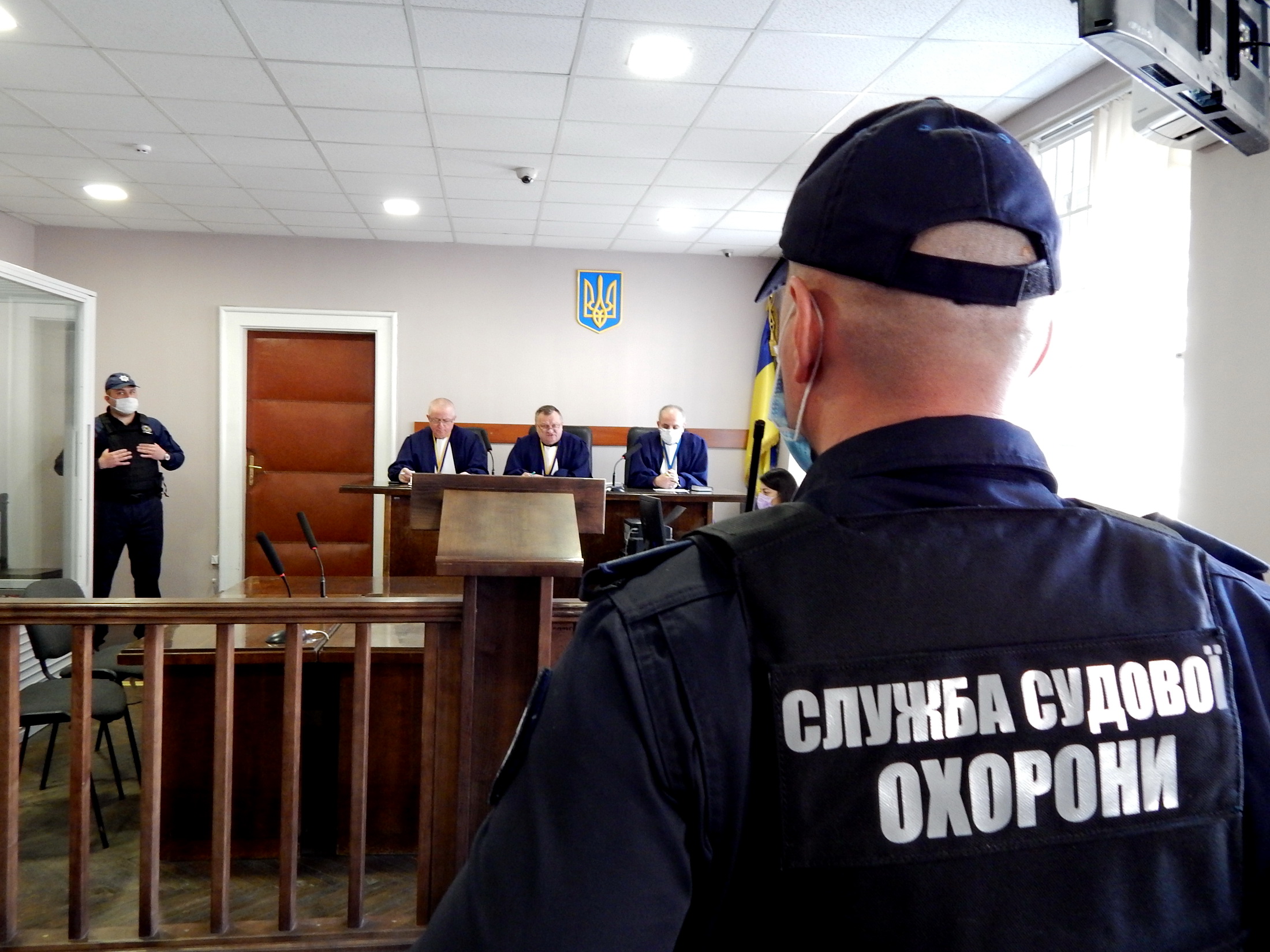 An awareness-raising campaign "through the eyes of CSS"
To explore various prohibited items that trial participants will not experience due to vigilant CSS officers' service, court visitors can look into an interactive cube visualising the potential risks 'Through the eyes of the CSS'. The cube will be exhibited in Kyiv and Kyiv Region courts this autumn. The installation will not only cover the 'Iron Rules' of the Court Security Service and the threats they prevent all over Ukraine but also allow everyone to spot an offender, as the officers do every day. Four short videos explain CCS's 'Iron Rules'. Everyone can watch these videos to learn more about how CSS officers strictly follow them to make the court process safe for everyone.