Thinking beyond limits: Lviv and Kharkiv officers embrace new police philosophy
August 30, 2016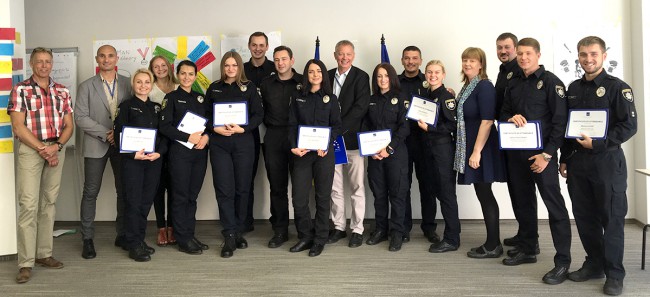 Twenty-four patrol police officers in Kharkiv and Lviv have graduated from community-policing training provided by European Union Advisory Mission (EUAM) experts. Having graduated from the train-the-trainers course, they will now share gained knowledge when they train more of their police colleagues in future.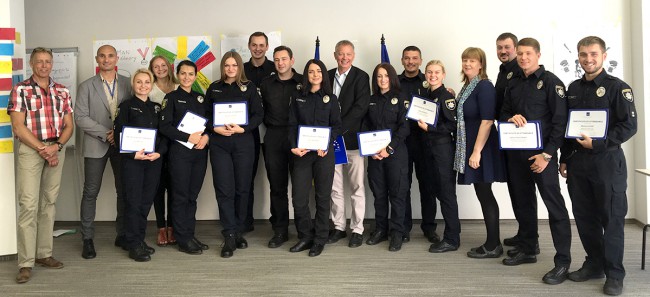 The most recent sessions in EUAM's nationwide community-policing training programme – carried out over two weeks from 15-26 August – included case studies, interaction with citizens, communications skills, crime prevention and quality of service delivery. EUAM experts introduced to Lviv and Kharkiv officers the new model of work intended to improve cooperation between police and communities, rebuild trust and address concerns of citizens.
"It was a very interesting course. Due to its unconventional interactive format, we improved our professional skills and learned to think beyond limits.  Also, each of us tried the role of trainer while conducting Community Policing training independently," said one graduate from the Kharkiv Patrol Police.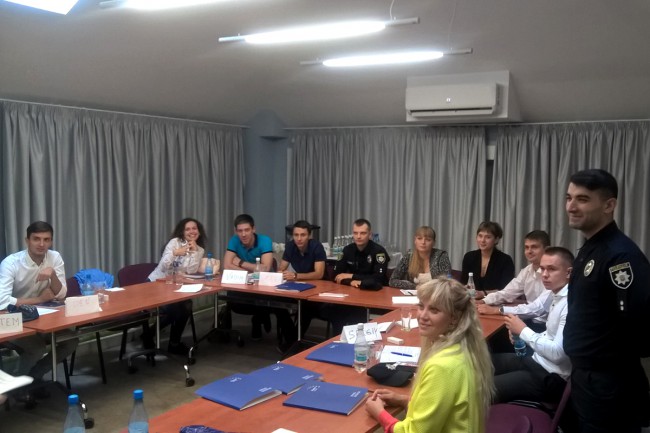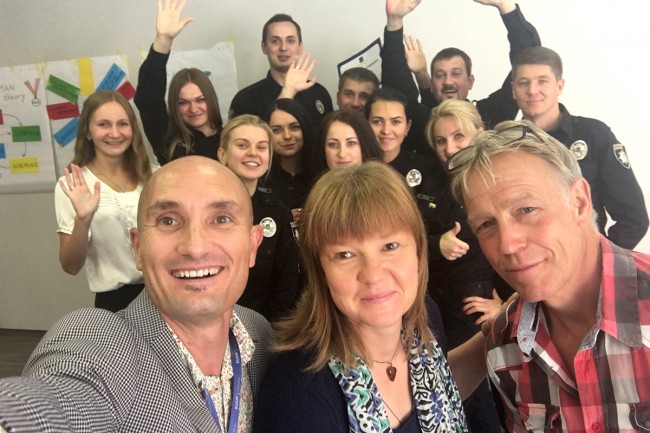 EUAM experts encouraged Patrol Police officers to use their newly acquired skills in practice. EUAM will roll out a similar course from 5-16 September, followed by Community Policing Management Training from 26-30 September in Lviv, Kharkiv and other cities of Ukraine.