Shift in mindset the main ingredient in change, says EUAM Head at 'Leading the Change' opening
April 27, 2018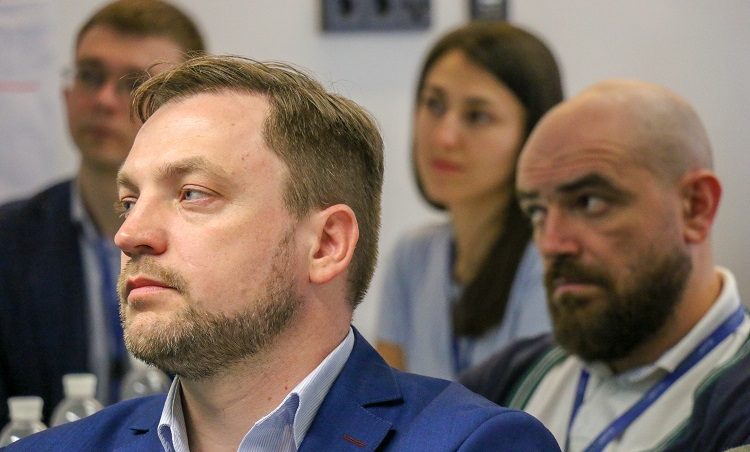 How does one become a great leader? That was one of the questions raised during the opening of the EUAM programme, 'Leading the change', in Kyiv this week, when 24 staff from Ukraine Ministry of Internal Affairs, National Police, Security Service, Fiscal Service, Border Guard Service, Ministry of Justice, and the Secretariat of the National Security and Defence Council, came together to consider the reforms needed in the country.
The 24 professionals, selected from over 200 applicants, heard the Head of EUAM, Mr Kestutis Lancinskas, deliver a presentation on his experience in various senior positions. Mr Lancinskas said there were no easy steps in a time of change, because "all success, all the changes, depend on people. When people are not motivated, you can't change anything. You can change the name of the service, you can change the motto, but nothing will be changed until people change their mindset."
'Leading the Change' is part of EUAM's Good Governance support to Civilian Security Sector agencies. The programme focuses on public policy, change management, innovative thinking and planning skills. It also aims to raise awareness of the relevant managerial practices in different areas of responsibility, foster the use of EU best practices and train participants on cross-cutting issues (such as strategic communication, human right and democratic decision-making).
"Setting up closest cooperation possible between state and society and changing the paradigm of decision making, when policy making is built on the needs of society, would be crucial in developing the state," says one of the participants Vadym Nakipeliy, from the Ministry of Internal Affairs.
Through 'Leading the Change', EUAM also hopes to build a community of practitioners who share a common vision for the reforms needed in the Civilian Security Sector.