EUAM wraps up its 'Leading the Change' programme with session on strategic foresight
June 08, 2021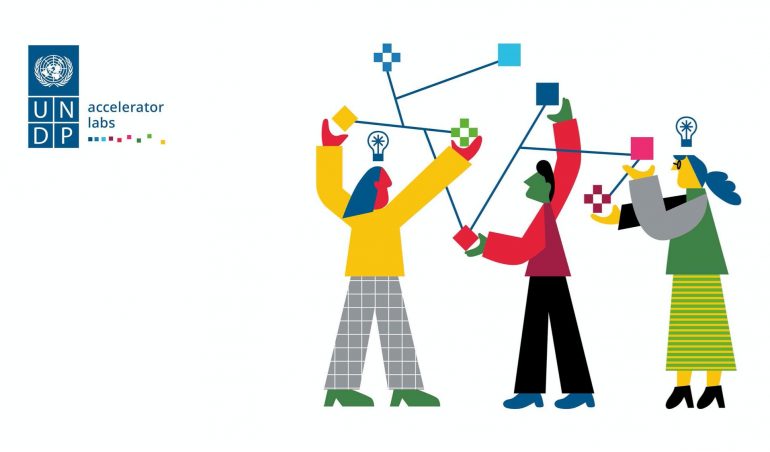 On 27 May 2021, the EU Advisory Mission (EUAM) organised a practical workshop online dedicated to strategic foresight. Adapted in light of the current challenges and urgencies, the activity was part of the Mission's 'Leading the Change' programme to improve the capacity of the participants from the Ukrainian civilian security sector to perform public policy functions.
The workshop was conducted by Yevhen Kylymnyk, Head of Exploration at the United Nations Development Programme (UNDP) Ukraine Accelerator Lab, who previously worked in EUAM and helped to develop the 'Leading the Change' network from the outset. Accelerator Lab is a part of a global network of innovation teams that work to identify local innovative solutions, and help the development ecosystem test such solutions and employ new methods to navigate the uncertainty and complexity of global challenges.
"The workshop contained both theoretical and practical elements," explained EUAM Good Governance Officer Pavlo Bilak. "Strategic foresight is not only about knowledge or skills, but also about mindset. I think it was a great learning experience for the participants, and we got feedback from some who want to continue practising strategic foresight."
Foresight techniques are important for the public sector because they help decision-makers to be better prepared for emerging challenges and in this way inform policy-making and strategic planning processes. During the workshop, participants first learnt the basics of foresight theory and then worked in groups using an online collaboration tool to identify the main drivers of changes in the civilian security sector and key uncertainties it might face in the future.
"Along with other new programme elements such as digital transformation, we agreed with our Ukrainian partners to prioritize strategic foresight sessions," underlined Kirsten Joppe, EUAM Head of Good Governance & Digital Transformation and Innovation Unit. "We hope that our training activities and workshops will help build a community of foresight practitioners within the civilian security sector who continuously explore different scenarios that may arise in future, with the aim to be better prepared. We are grateful to UNDP to contribute to our endeavour to raise awareness about strategic foresight."
EUAM's 'Leading the Change' change management programme
– Focus on public policy, change management, innovative thinking and planning skills
– Aims to raise awareness of relevant managerial practices in different areas of responsibility, foster the use of EU best practices, and train participants on cross-cutting issues
– Brings together reform-minded managers from Ukrainian CSS agencies and builds a community of change-makers in CSS