Kharkiv webinar : police guarantee of human rights 'is a legal obligation'
August 28, 2020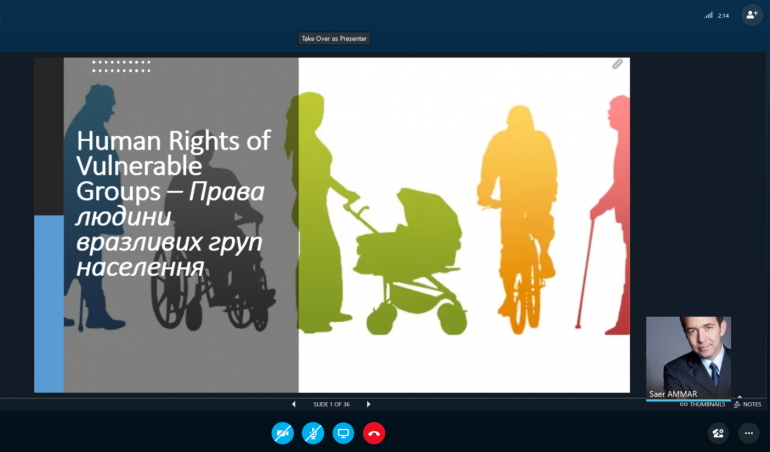 This week, 18 professors and teachers from Kharkiv National University of Internal Affairs attended a three-day webinar on human rights organised by EUAM's Advisor on Rule of Law at the mission's Kharkiv Field Office, Saer Ammar. The purpose of the online workshops was to share the experience of EU countries towards the challenges brought up by emergency situations such as the COVID-19 pandemic.
"There is a legal obligation on police officers to respect and ensure human rights in the course of their duty," remarked Mr Ammar. "This obligation stems not only from international human rights obligations of the Ukrainian State but also from the Ukrainian constitution."
Thanks to the EUAM collaboration with academies of Internal Affairs, human rights have become an integrated part of police education and professional standards. This workshop was also the opportunity to address the issue of discrimination among law-enforcement agencies and to identify jointly areas of possible reform and improvement.
In three days, many different subjects were raised, such as gender inequality or LGBT-rights. Talking about human rights from a victim's perspective (children, women, LGBT, different minorities, people with disabilities or older persons), the workshops allowed the educational team of Kharkiv to adopt a comprehensive view of human rights. A way for them to spread the word, and to enable the lecturers who teach the cadets and future police officers.
"Raising human rights awareness will help us improve the police image among the population and increase the level of public trust in law enforcement agencies," concluded Mr Ammar.