#InternationalWomensDay: EUAM supports women's leadership in the civilian security sector
March 08, 2021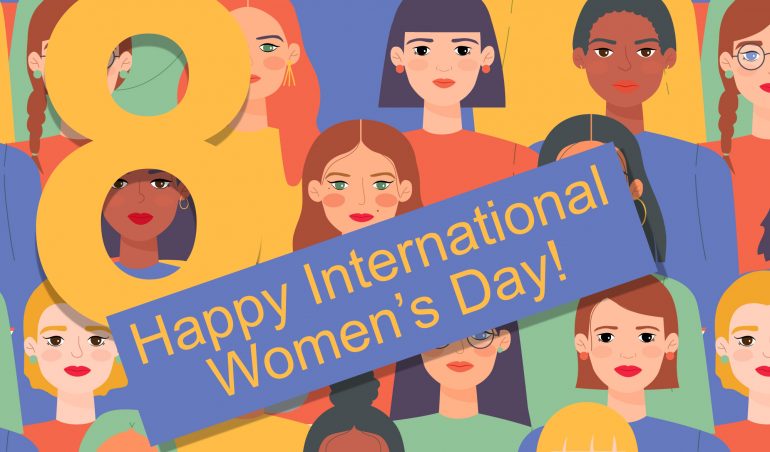 Across all sectors, communities, and societies, women have crucial contributions to make to leadership, with the civilian security sector being no exception. This year, for International Women's Day, the EU Advisory Mission in Ukraine (EUAM) chose to honour and encourage women's leadership by listening to and amplifying their voices and experiences.
On Friday 5 March, EUAM invited three women from its counterparts to join as panellists at an online conference called "Women in leadership". Ms Olga Iuskevych Deputy/Assistant of the Head of the Main Department of the National Police (NPU) in Kyiv and representative of the Ukrainian Association for Women in Law Enforcement (UAWLE), Ms Oksana Polna, Head of the Lviv regional branch of the National School of Judges and Ms Maryna Puhachova Head of the Women NGO Berehynia ("Caregiver") in Mariupol connected with EUAM Mission Members in a 1-hour Zoom meeting to share their stories as leaders in the civilian security sector. 
What do they say to people who underestimate women's potential? How can we use all our voices to raise women's voices? And has the COVID-19 pandemic changed women's approach to leadership? Acting as a mediator, Chief of Staff Maura O'Sullivan led the conversation with the three panellists on this year's theme "Women in leadership: Achieving an equal future in a COVID-19 world". After the debate, Mission members were able to ask their questions to the three panellists in a short Q&A session.
#InspiredByHer social media campaign
In parallel, the Mission contributed to the #InspiredByHer social media campaign launched by the European Commission's Directorate-General for International Partnerships to highlight inspiring women in public and political life all around the world. EUAM revealed the testimony of Ms Victoriia Azarova, a colonel who was involved in many delicate operations in Ukraine such as conducting negotiations with terrorists or working during violent riots. With this interview, the Mission's intention is to increase her visibility and voice as a woman in leadership but also as an agent of change. In 2016, Ms Azarova received a medal from the President of Ukraine for her professionalism and dedicated service.
Video messages for #GenderEquality
Eventually, numerous colleagues but also counterparts participated in EUAM's short video messages campaign on social media by answering in English or in Ukrainian this simple question: "Why is it crucial to stand up for gender equality?". Discover some of their answers below or on our social media platforms!
[#IWD2021] EUAM Coordination and Cooperation Officer Ganna Bazilo 🇺🇦 based in #Kyiv here answers why it is crucial to stand up for #GenderEquality #InternationalWomensDay pic.twitter.com/BwtNE2lyzc

— EUAM_Ukraine (@EUAM_Ukraine) March 8, 2021
[#IWD2021] EUAM Senior #HumanRights and Minorities Adviser Anna Lazzari 🇮🇹 based in #Kyiv here answers why it is crucial to stand up for #GenderEquality #InternationalWomensDay pic.twitter.com/4LkYsqa0li

— EUAM_Ukraine (@EUAM_Ukraine) March 8, 2021