'Democratic right' of freedom of peaceful assembly stressed in EUAM's Lviv and Kharkiv workshops
March 22, 2016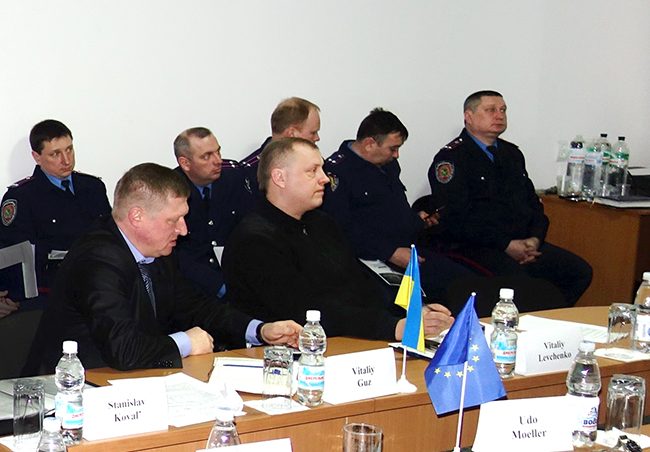 More than 20 senior officers from the National Police of Ukraine (NPU) last week participated in two separate workshops organised by European Union Advisory Mission (EUAM), one in Kharkiv and the other in Lviv. The events were held simultaneously on 17 March, and emphasised the importance of the right to peaceful assembly from a human rights point of view.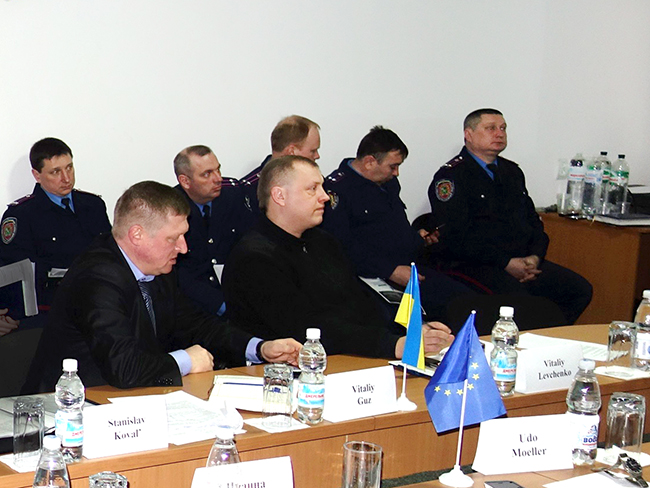 "It is in the mutual interest of police and citizens to cooperate with one another when it comes to peaceful assembly," said Udo Moeller, the Head of EUAM's Regional Outreach Component, addressing Ukrainian officers in Kharkiv.  "It is the democratic right of citizens to assemble peacefully. The obligation of police is to maintain peace and to right assemble in accordance with international human-rights standards. Public order is one of the priorities of the Mission and in that context EUAM is also facilitating a discussion between the Ministry of Internal Affairs and civil society".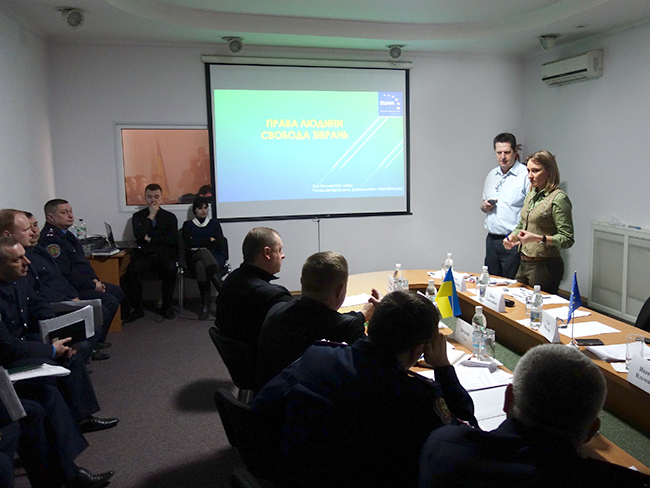 The workshops in Lviv and Kharkiv were interactive, with discussions from both EU and Ukrainian perspectives. The participants were updated on legal principles, risk analysis, and human-rights standards. The workshops are a follow-up to the intensive public-order training programme conducted in Kyiv two months ago. The Mission will continue to support its Civilian Security Sector partners in Ukraine by sharing best European practices in public order as well as its other priority areas (delineation of competences, community policing, criminal investigation, and human resource management).