EUAM addresses social issues at Opinion Festival in Severodonetsk
September 07, 2021
Last weekend, the EU Advisory Mission (EUAM) took part in the Opinion Festival in Severodonetsk, Luhansk region, for the first time. 
A team of advisors from the mission had the honour of celebrating the 5th anniversary of the festival, which over the years has become an open platform for discussing important social issues.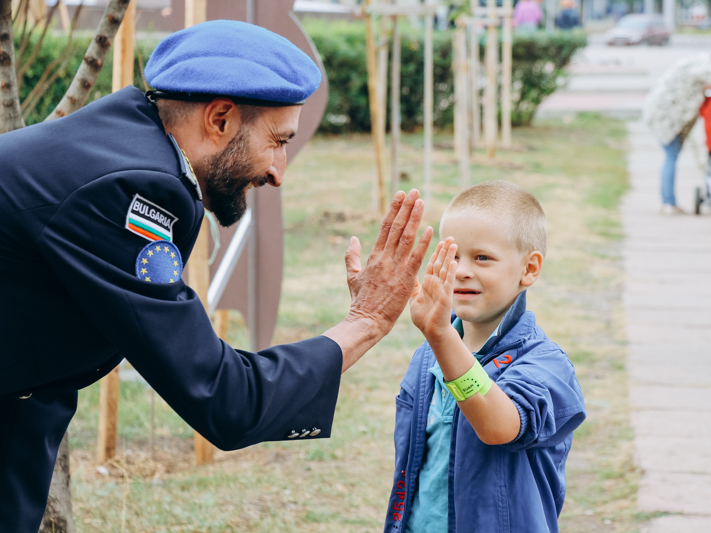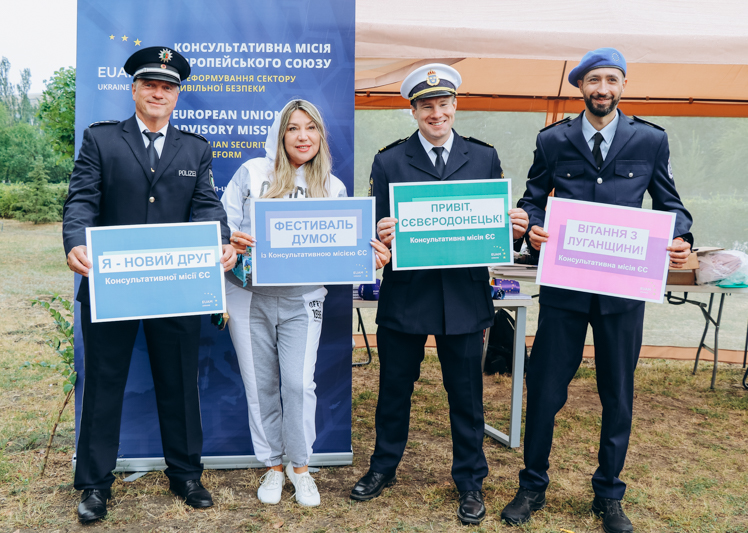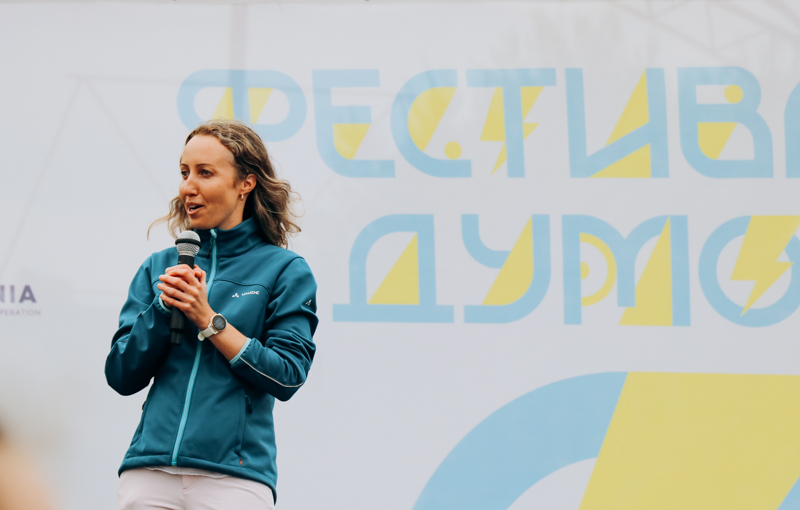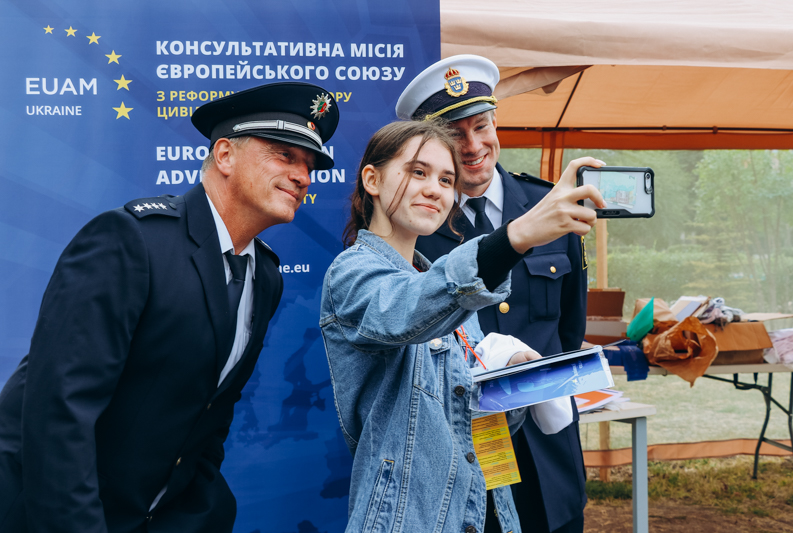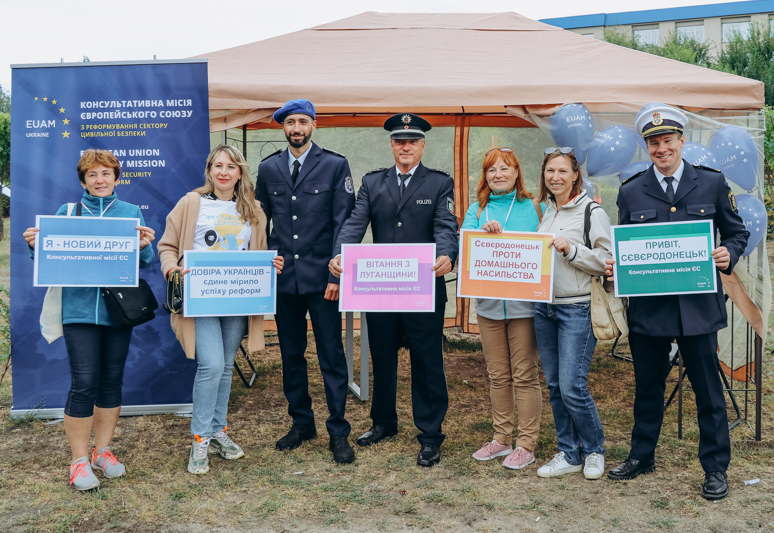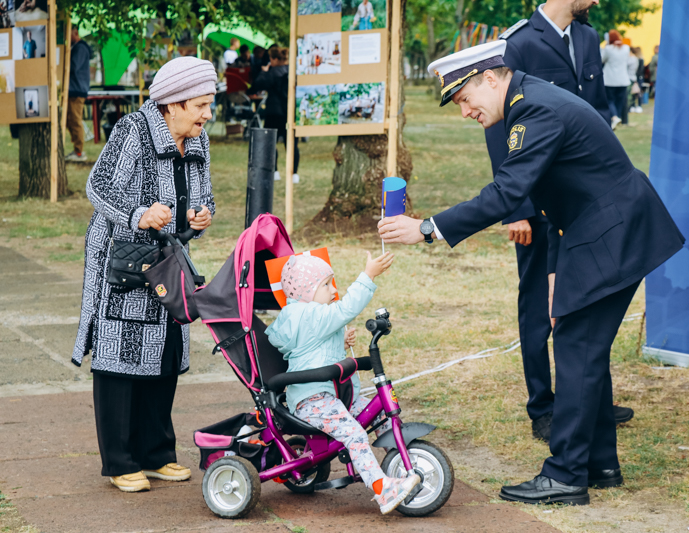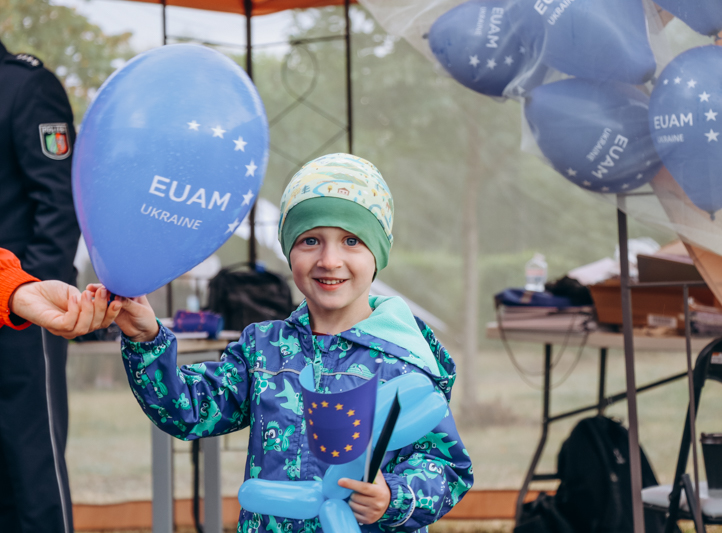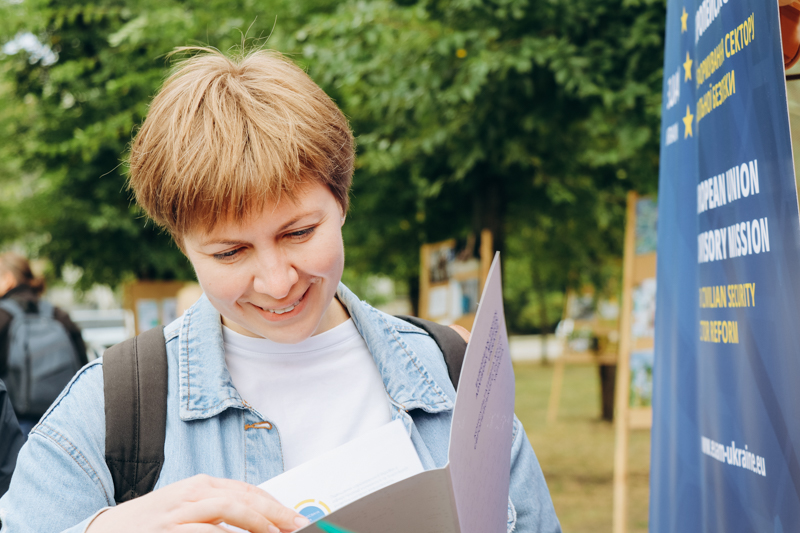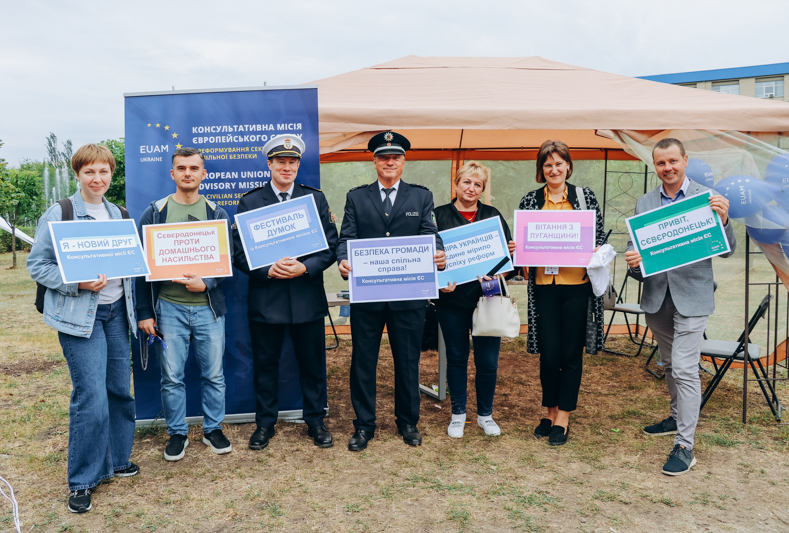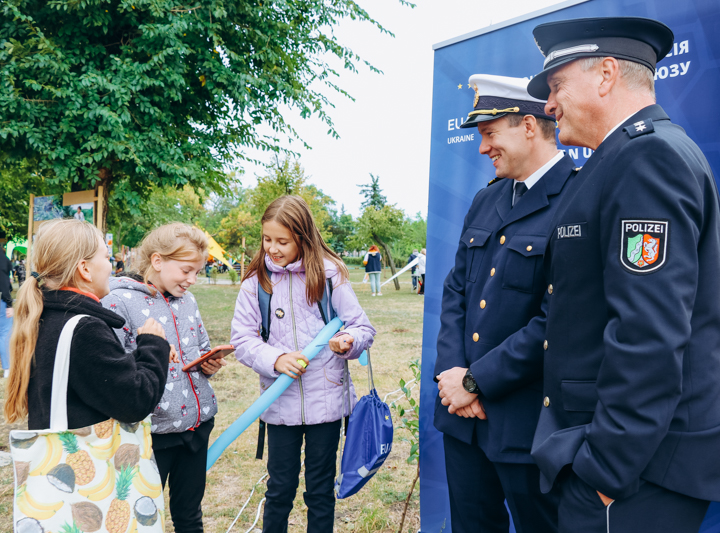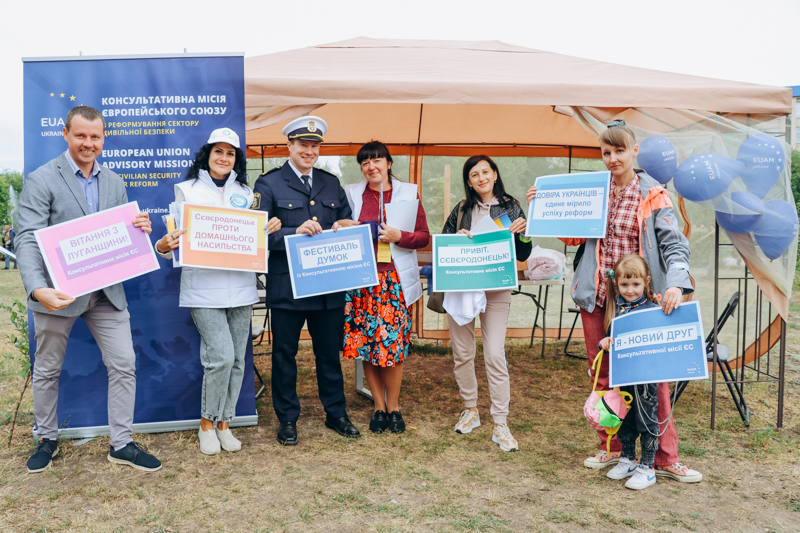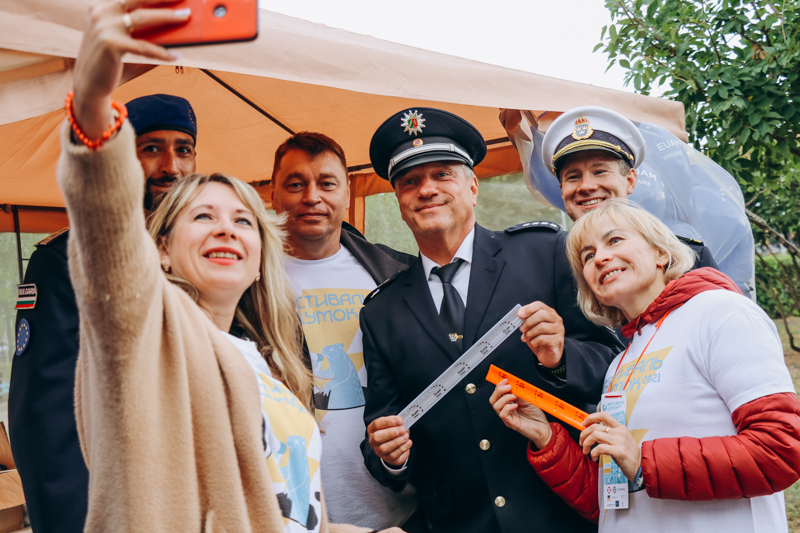 The Opinion Festival has become a magnet for people from all over Ukraine, and a platform for the development of Luhansk region. It is a space for communities to discuss problems with authorities, opinion leaders, professionals, like-minded people and experts. 
The EUAM team welcomed visitors to our stand, where presentations and competitions dedicated to Mission's activities were delivered. A photo zone was another popular attraction for visitors – guests were able to find out more about the work of law-enforcement agencies in EU countries and be photographed with uniformed police officers from Germany, Sweden and Bulgaria.    
The Opinion Festival is a joint initiative of the NGOs Vostok SO (Ukraine) and Mondo (Estonia). In Estonia, a similar event (Arvamusfestival) covers almost the entire country, and its smaller copy first took place in Luhansk region in 2017.