#HeroesofUkraine: a sniffer dog that saves lives of Ukrainians by defusing Russian mines
April 12, 2022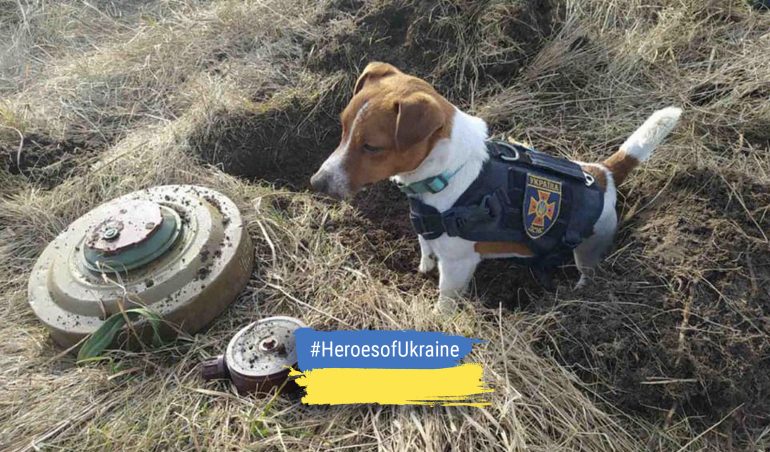 The EU Advisory Mission (EUAM) pays homage to the inspiring men and women from all over Ukraine who showed remarkable resilience since the war started. Based on their experience and their exceptional behaviour at times of war, we are sharing their stories, giving voice to the #HeroesofUkraine.

This story is about an unusual Ukrainian hero, who serves as a sniffer dog at the State Emergency Service (SES) of Ukraine.  His name is Patron. The two-year– old Jack Russell Terrier is not just a mascot of Chernihiv Detachment of Sappers. Since the beginning of the Russian aggression, Patron managed to defuse up to 150 mines  saving people's lives.  The highly effective dog has an exceptional talent for detecting explosives.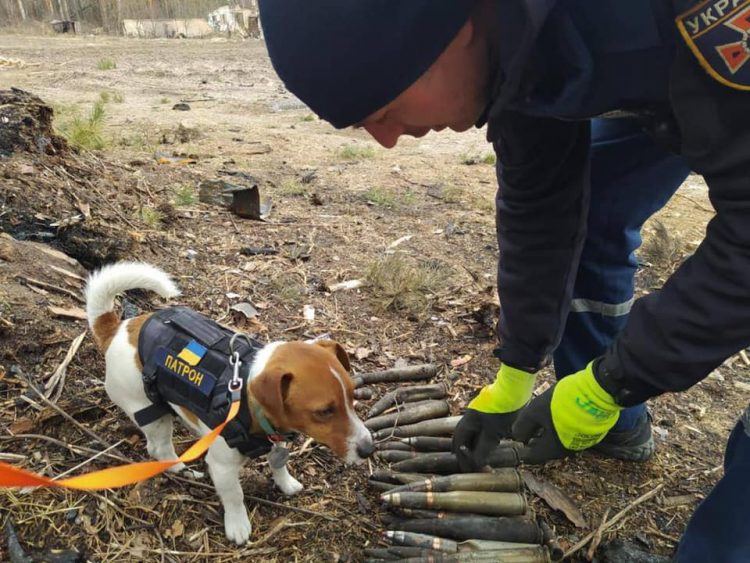 "Patron helps the State Emergency Service  clean  up the land from the deadly 'presents' left by the Russian Army in Chernihiv region", reads the message by the Ministry of Internal Affairs (MoIA) of Ukraine.  Besides that, the Ukrainian Minister of Interior personally thanked Patron for his service.    
"Patron sticks to rules. Whenever he hears an air raid siren, he follows to the shelter immediately, where he entertains children hiding from Russian airstrikes", added the Head of MoIA, Denys Monastyrskyi.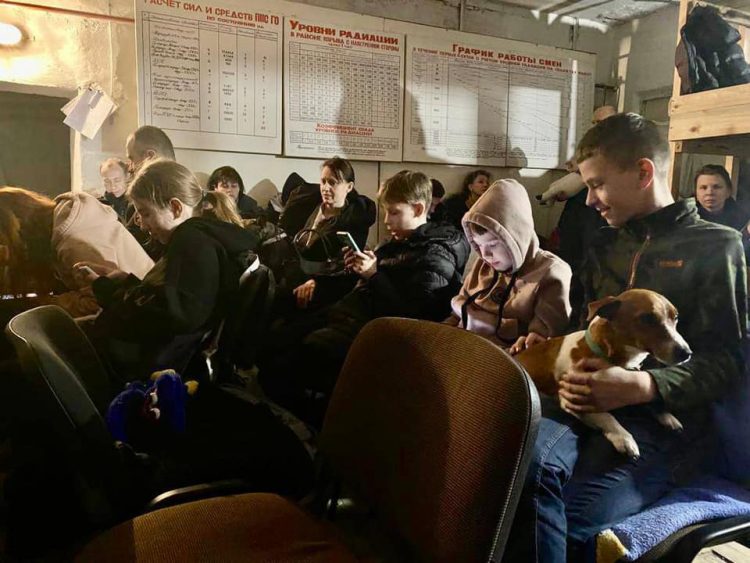 This 'Paw Patrol' is devoted to his colleagues and accompanies      them everywhere. Due to his accomplishments, Patron recently made headlines in the Ukrainian media     . The only payback he is happy to receive is attention from his sapper      colleagues and cheese.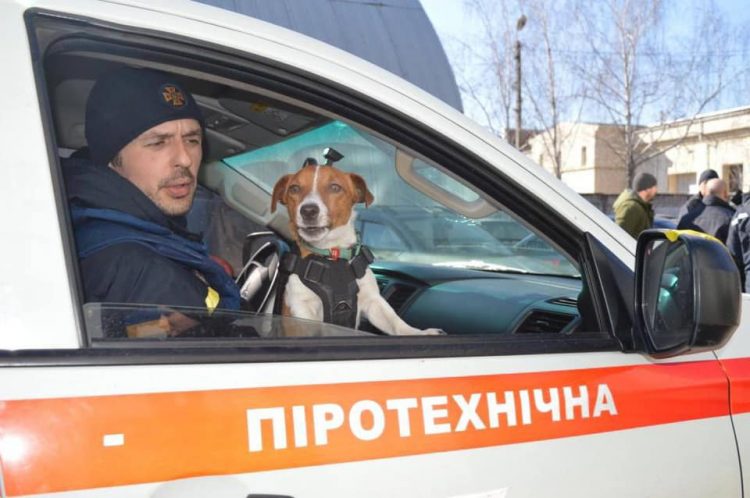 Patron keeps on demining Ukrainian towns, villages and hopes for some peaceful times ahead.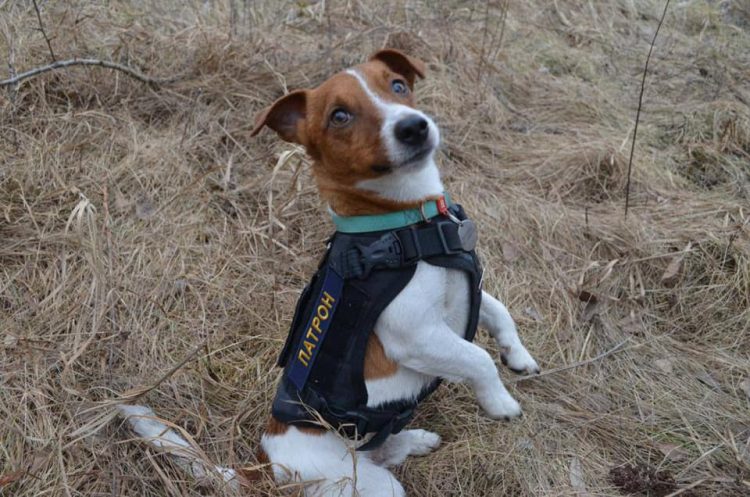 Source: The Ministry of Internal Affairs
Source:  VIDEO
Source: The State Emergency Service VIDEO 2