EUAM works with NPU in Donetsk region to improve organisational processes and quality management
August 02, 2018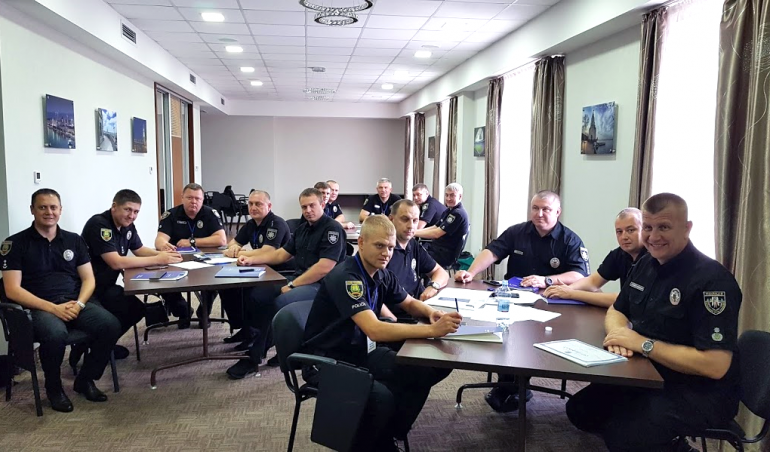 This week, Dnipro city hosted a training for 30 officers of the Main Department of the National Police of Ukraine (NPU) in Donetsk region. The programme focused on quality management, and in particular the implementation of a methodology known as the Common Assessment Framework that aims to improve management within the police.
Experts from the European Union Advisory Mission (EUAM) shared some insights and EU best practices and models of quality management in EU law-enforcement agencies and self-assessment processes within organisations that provide services for citizens. 
"EUAM is conducting this series of training on the request of the National Police of Ukraine in Donetsk region.  We would be delighted if this programme enables our partners to have a look at the police organisation from a strategic level, to find solutions and to identify criteria, how their major activities correspond with the needs of citizens," said Nadia Tretiak, EUAM Public Administration Officer. "We appreciate the enthusiasm and readiness of our partners to implement the Common Assessment Framework at the National Police in Donetsk and hope that this innovative approach will be expanded to other regions as well."
Earlier in July, EUAM carried out a similar training activity for commanders from the NPU in Donetsk region called 'Organisational development through changes'. EUAM plans to train 60 police officers from the region in total.