EUAM strengthens efforts to promote gender awareness in Ukrainian Ministry of Internal Affairs
November 17, 2017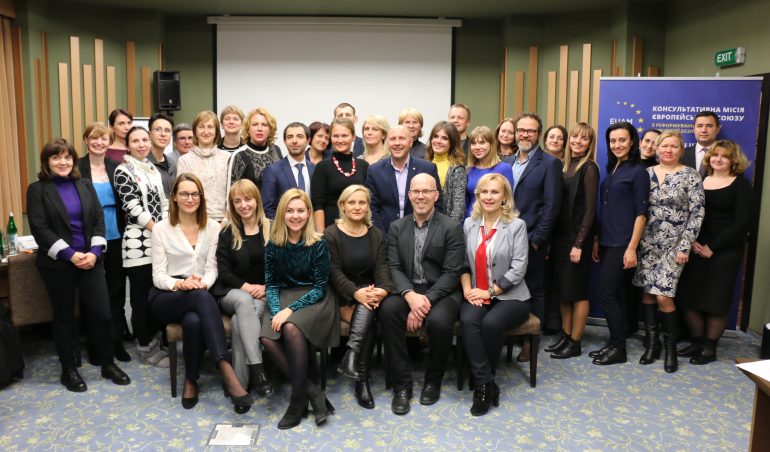 A three-day training organised by the EU Advisory Mission Ukraine (EUAM) between 14-16 November for staff members from all five agencies in the Ukrainian Ministry of the Interior will provide support for a new organisational structure to promote gender awareness among staff. The training was carried out by experts from EUAM and Sweden's Folke Bernadotte Academy (FBA).
Gender-based violence is high in Ukraine. According to a survey conducted by the United Nations Population Fund (UNFPA), 20% of Ukrainian women have been victims of sexual harassment, assault, domestic violence or other forms of violence on account of their sex. Increased awareness of gender perspectives within Ukraine's law enforcement bodies plays a key role in finding solutions to the problem. A lack of awareness about gender within law enforcement structures all too often leads to justice being denied – either through crimes being ignored or their impact underestimated.
The new organisational structure promoted by EUAM and the FBA involves creating what is known as a 'gender focal point' system within the Ministry. A focal point system means that in every department there is someone responsible for putting gender at the centre of everyday work. The members of the focal point network are expected to receive regular training and support.
The idea of establishing a gender focal point network has received support at a high level within the Ministry of the Interior, and Deputy Minister of the Interior Anastasia Deeva was present at the first session of the training to offer words of encouragement for the participants.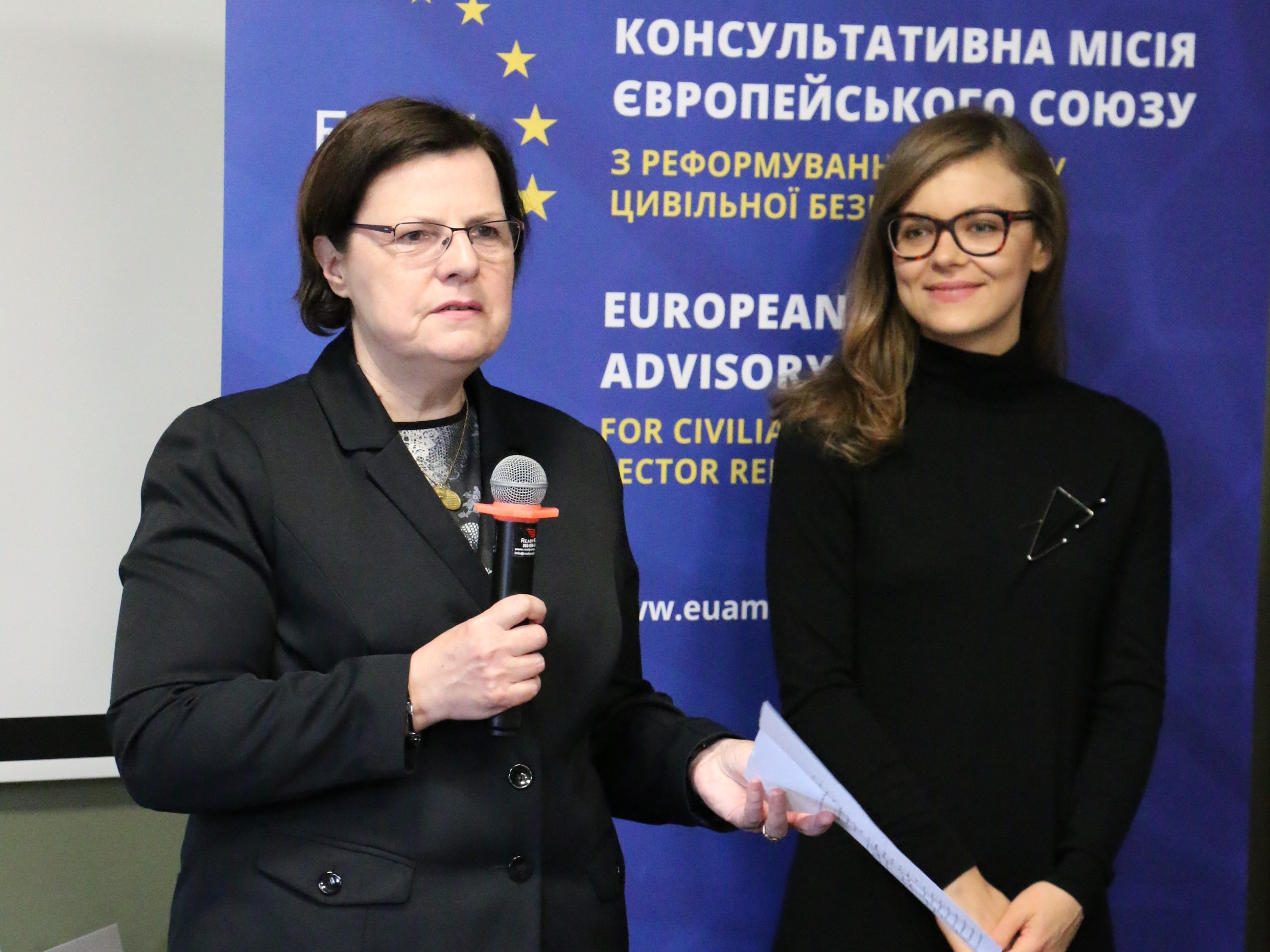 EUAM Deputy Head Joëlle Vachter (left), Deputy Minister of Interior Anastasia Deeva (right)
Speaking alongside Ms Deeva, the Deputy Head of EUAM Joëlle Vachter said, "A gender focal point network can engage many more people to promote gender equality and equal opportunities within Ukraine's Ministry of the Interior. It will do that by spreading the responsibility to mainstream gender issues across departments and units, and by recruiting the most qualified people for the job from all departments and units".
Soren Sonderstrup, EUAM Gender Adviser added, "When we talk about increasing gender awareness, it's not just about issues like taking domestic violence more seriously, even if that should be a top priority. It is about recognising that in a male-dominated environment such as law enforcement, the insecurity and harassment that many women experience are not given the attention that they deserve. In Ukraine, unfortunately, it has traditionally been difficult to talk about issues like gender, equality and discrimination. The gender focal point network should enable openness and interest in this issue among the staff in the Ministry of the Interior".