"Implementing a gender policy in communications is a challenge the state institution needs to meet"
April 07, 2023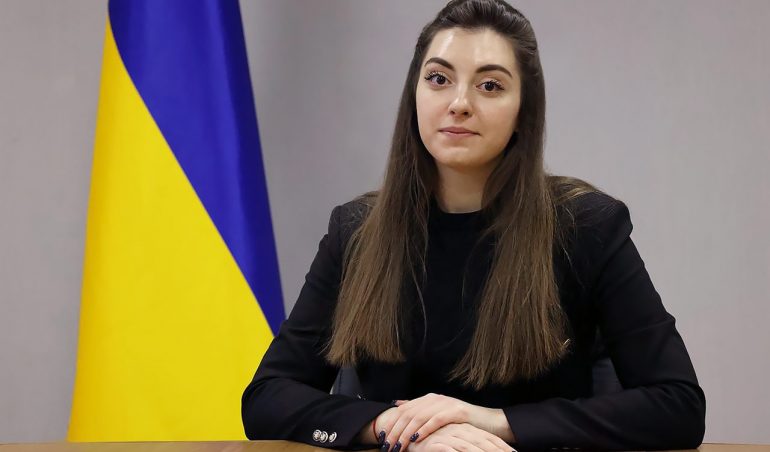 European Union Advisory Mission (EUAM) Ukraine is cooperating closely with the State Customs Service (SCS) of Ukraine on promoting gender equality in the organisation. To this end, the Mission recently co-organised a training on gender-responsive communications for the Public Relations department of the SCS.
Iryna Vasilieva, Deputy Head of Press Service and Public Relations Department of the State Customs Service explains the necessity of gender-responsive communications and its role within the SCS.
Last year you were appointed as a gender adviser in the State Customs Service of Ukraine. Please tell us about your duties in this position.
My first and most important duty is to monitor the implementation of gender mainstreaming into the work of the SCS. This means I have to monitor the general situation and make proposals to the Head of the SCS regarding the elimination of discriminatory procedures. In order to accurately assess the state of play, I involve different units of the SCS.
Together with the working group on gender policy implementation in the SCS, we identified a number of priorities, such as educational activities, the strengthening of institutional capacity, international cooperation on gender issues for further exchange of experience with European partners and cascading best practices in the SCS.
We started this year with a series of trainings for customs officials. We have already conducted training for the leadership of the SCS and communication personnel. We are now developing a number of activities that we plan to implement in the near future, together with EUAM Ukraine.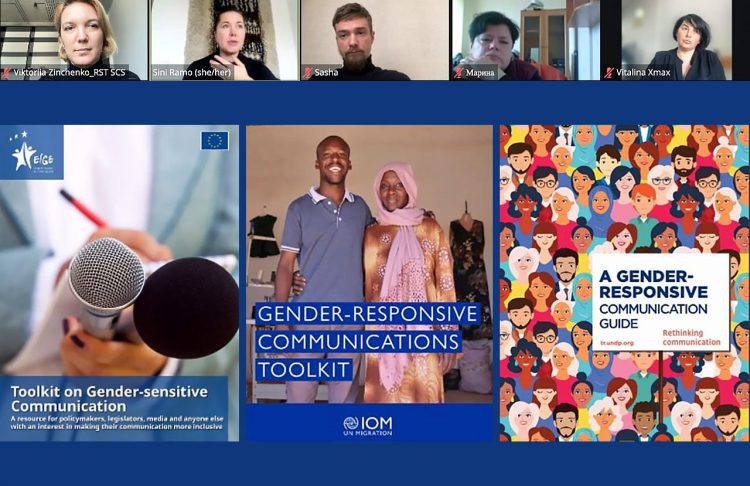 Online training on gender-responsive communications for the SCS communication personnel delivered by Sini Ramo, Gender and Communications Specialist
You decided to organise a training on gender-responsive communications for your Public Relations department, in cooperation with EUAM Ukraine. Why do think this kind of training is important for your staff?
In my function as gender adviser, I am responsible for ensuring equal rights and opportunities for women and men in the SCS, as well as for preventing and countering gender-based discrimination. This adviser function, however, is not my main job. My main position is deputy head of the Press Service and Public Relations Department of the State Customs Service. In that function, I see the need to hold training for the communication personnel of the regional customs bodies.
A simple example is International Women's Day on 8 March. Communication personnel at different levels across state bodies did not communicate in a streamlined manner on this occasion. At the SCS, we work on preventing such mistakes in the future.
Furthermore, a minor statement containing discriminatory messages can destroy the reputation of a person or organization.
As our communication personnel, notably spokespersons, are one of the main sources of information for external audiences, we decided to launch an educational process for them.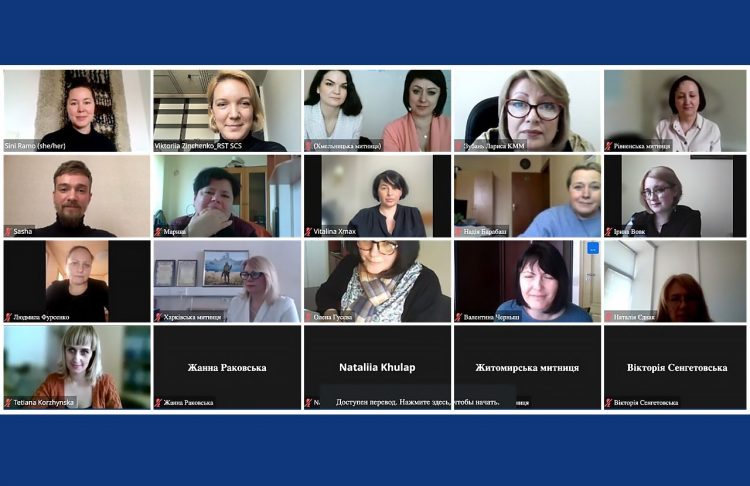 Online training on gender-responsive communications was organised by EUAM and SCS
What are the key elements of gender-responsive communications? 
For me, as a representative of the press service, the main elements are visual materials, written messages and public speeches of customs officials. These need to be as informative as possible for the target audience, containing key messages on gender mainstreaming. It is important to me that all messages for external audiences include a balanced presentation of information, where a gender-sensitive approach is used, thereby helping to overcome gender stereotypes in society.
Using this approach, the SCS as a state institution has the opportunity to present its values to a wide audience and position itself in the information space.
The implementation of gender policy in communications is one of the challenges to which a world-class state institution must respond.