EUAM presents Polish pre-trial investigation model to Donetsk Region officers
July 09, 2020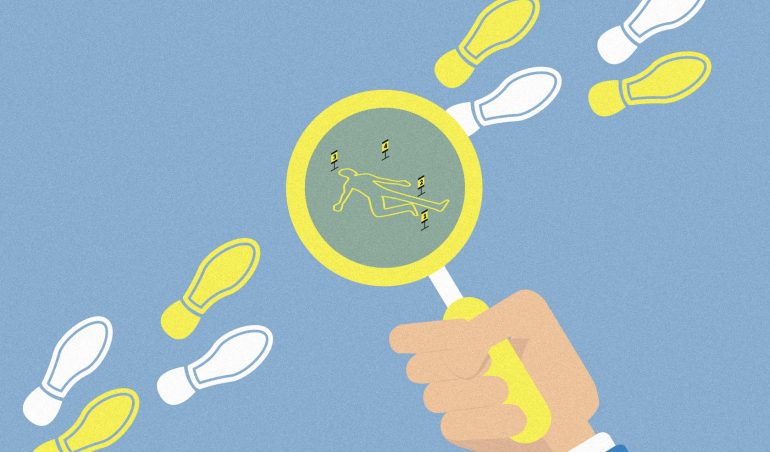 The European Union Advisory Mission (EUAM) yesterday gave an online workshop on a key issue for criminal-justice reform in Ukraine: the chain of pre-trial investigation. Advisor and trainer on criminal investigation at the Mission, Rafal Wegiel, took the example from his home country, Poland, to give an overview of how the preliminary phase works. On the other side of the screen, he was connected via computer with 26 investigators and operatives from the Donetsk Regional Police Department, and with deans and tutors from Kyiv Internal Affairs University.
In general, the pre-trial investigation starts when there is a reason to suspect an offence. "During this special phase, EU countries have very diversified approaches," explained Mr Wegiel. "I chose to take the Polish example because our system has many similarities with what is happening in Ukraine. I also think it is a good reference for a functioning chain of pre-trial investigation."
The prosecutor as the head of the investigation, but also the police, border guards, the Security Service of Ukraine and the National anti-corruption bureau: all these different authorities can be included in this special procedure. Mr Wegiel explained how they can interact with a clear delineation of competencies before underlining the different principles behind the pre-trial investigation: the material truth (assuming that the findings must be truthful), the objectivity (the investigating authorities may be excluded from the case if not impartial), the presumption of innocence (doubts are always settled in favour of the accused), the right of the defence (the accused is entitled to a lawyer, he can defend himself but also refuse to explain himself) and eventually legalism (proceedings conducted by the prosecuting authority).
"In the past, we had webinars on specific criminal activities, such as cybercrime or COVID-19-related crimes," Mr Wegiel told participants. "But this is the first time we have approached procedural issues. We want to send the signal that EUAM is here to support its counterparts. If Ukraine is interested in creating a universal chain of investigation, the Mission is ready to organise many more seminars to advise them on this issue."