EUAM examines tactics to reduce corruption risks within core police units
October 29, 2020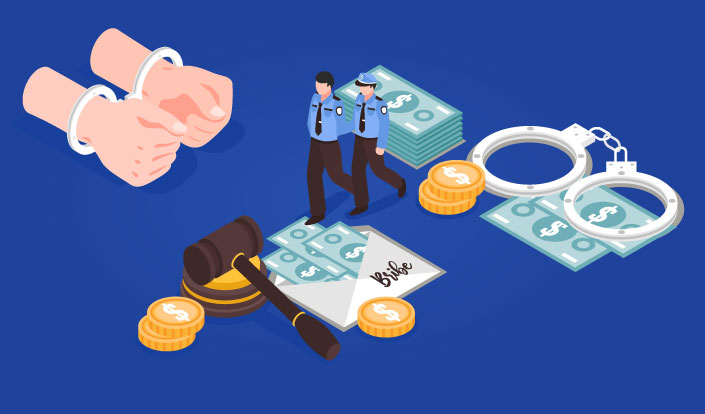 The fight against corruption within the traffic and criminal police was the topic of a webinar delivered to law-enforcement agencies in the Donetsk region this week. The online event gathered around 50 officers from the Patrol and Criminal Police in the oblast, as well as representatives of the Main Department of the National Police and the Prosecutor's Office in Donetsk region.
The traffic police is highly exposed to corruption risks in general. Indeed, corruption is a risk for road incidents in many countries, since drivers can pay bribes and face no legal consequences. The EUAM Adviser on Anti-Corruption, Adrian Banu, highlighted that 90% of bribes involving the traffic police in Romania, his home country, are initiated by drivers. The situation greatly improved, however, after the instalment of special anti-corruption mechanisms in Romania, such as the launch of Anti-Corruption General Directorate (ACGP).
Romanian traffic police officers are now widely vetted as the Directorate uses covert measures to detect corruption on the road. ACGP personnel often go undercover to pose as 'law-breaking drivers' offering bribes to patrol police. This method has proven effective since not only has it reduced the temptation of police to accept bribes, but it has also increased the rate of reporting bribes and of drivers facing liability for offering bribes.
Corruption in the criminal police is regarded one of the most dangerous, as it deeply affects public trust/safety and results in economic consequences. The EUAM Senior Adviser on Anti-Corruption, Jozsef Gyulai, highlighted some of the most important rules to be maintained during investigations: respect for human rights, protections for parties involved, confidentiality and impartiality. There is usually a consent between perpetrators, as they try to hide their illegal activities, and the victim of corruption is usually the public interest. This all makes it hard to detect corruption and requires a proactive approach, effective preventive mechanisms and well-established cooperation between different agencies. 
The webinar is part of EUAM's ongoing support aimed at explaining international anti-corruption policies and thus reducing corruption risks within law-enforcement agencies in Ukraine.