EUAM coordinates cooperation with NATO Liaison Office in Kyiv
February 18, 2022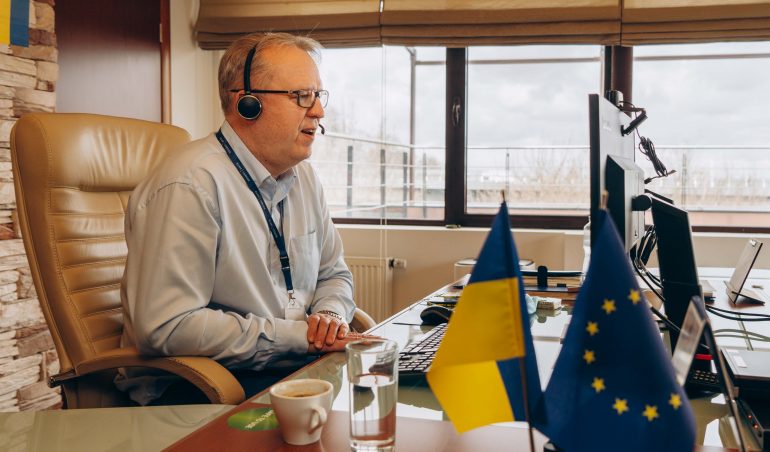 Today, Head of EU Advisory Mission (EUAM), Antti Hartikainen, held his first online meeting with recently appointed Head of the NATO Representation in Ukraine Karen McTear.
EUAM has been working closely with NATO as members of the International Advisory Group  (IAG) – comprising EUAM, the EU Delegation, the North Atlantic Treaty Organisation (NATO) Liaison Office and the US Embassy. The IAG supports the reform of Ukraine's civilian security sector in general and the Security Service of Ukraine (SSU) in particular.
The International Advisory Group supports a reform of the SSU to transform it into a modern European service operating in line with European norms and best practices and capable of protecting Ukraine from internal and external threats.