Criminalists of Kherson region receive equipment from the EU Advisory Mission
November 18, 2022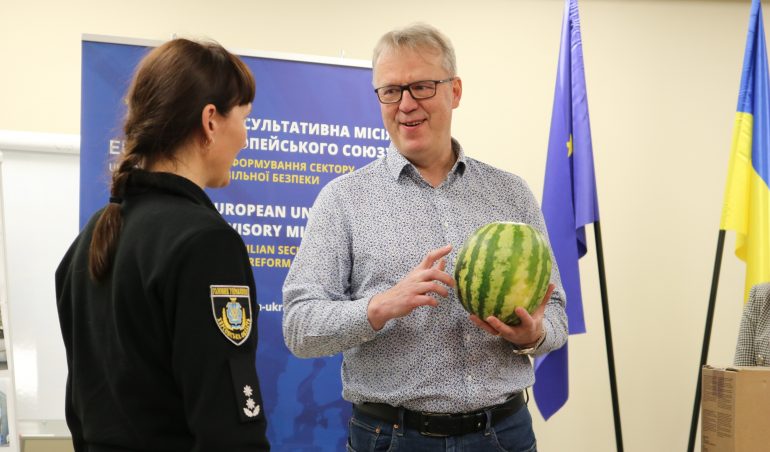 On 16 November, the EU Advisory Mission (EUAM) donated photo and video recording equipment to the National Police of Kherson region. Criminalists were provided with cameras, computers and monitors to help them record crime scenes.
Oksana Zaporozhchenko, Head of the Criminal Support Department of the National Police (NPU) of the Kherson region, personally visited the EUAM Field Office Odesa and shared the challenges currently faced by law enforcement officers in the newly liberated territories of the region. "Due to the occupation, we lost almost all equipment: vehicles, cameras, computers, so this support from the EU is timely and important for us."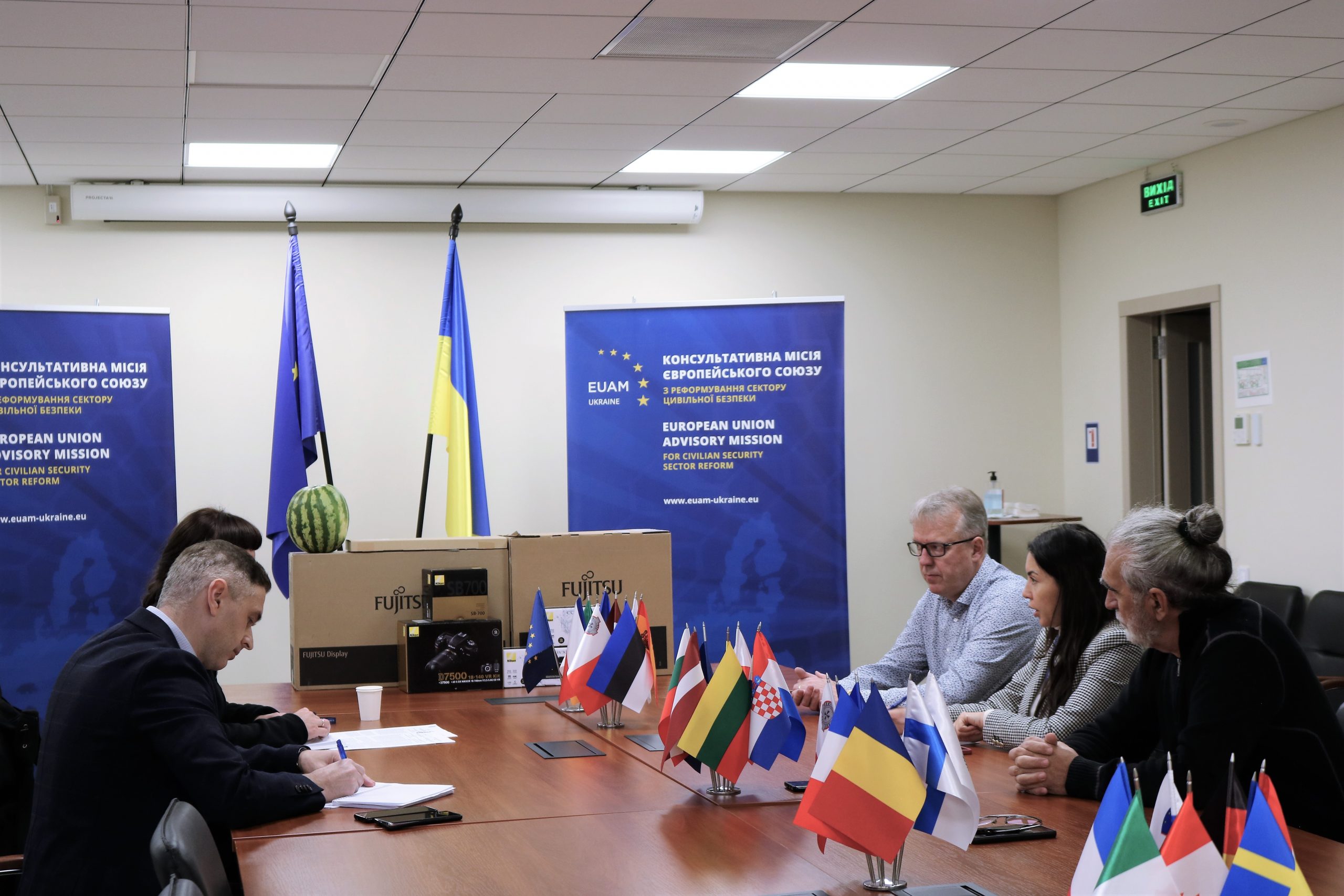 Antti Hartikainen, Head of the EUAM in Ukraine, emphasised the expediency of transferring this kind of equipment right now in connection with the liberation of Kherson city and other territories of the region. "EUAM experts on international crimes investigation and prosecution are ready to support the NPU of the Kherson region to overcome the challenges caused by the unprecedented armed aggression."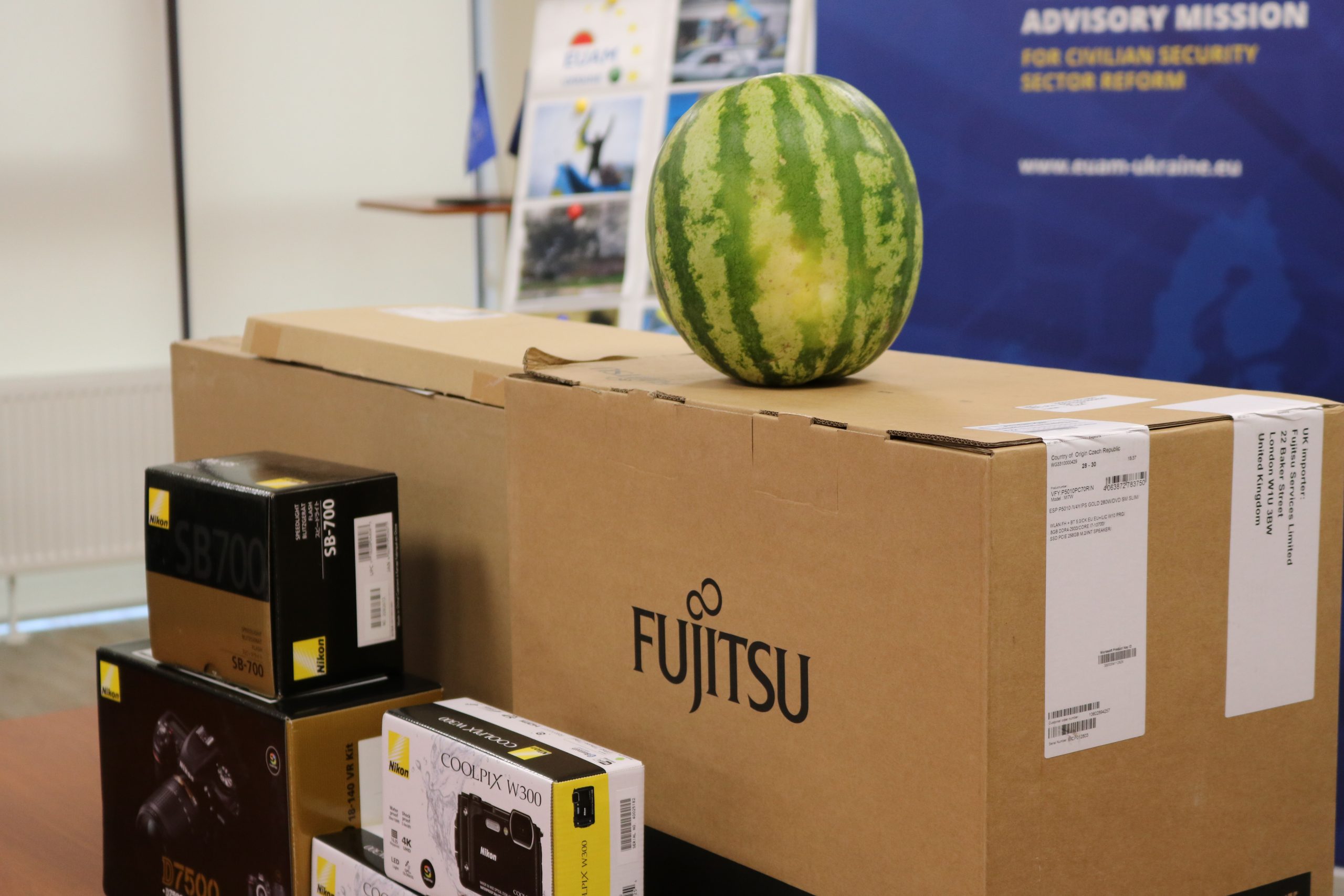 The Head of the Mission also informed that next week a group of EU experts would visit Mykolaiv to meet with Ukrainian partners among law enforcement agencies and discuss their needs regarding international crimes investigation and prosecution and community policing.