EU donates 44k euros worth of IT equipment to police in Donetsk region
July 20, 2021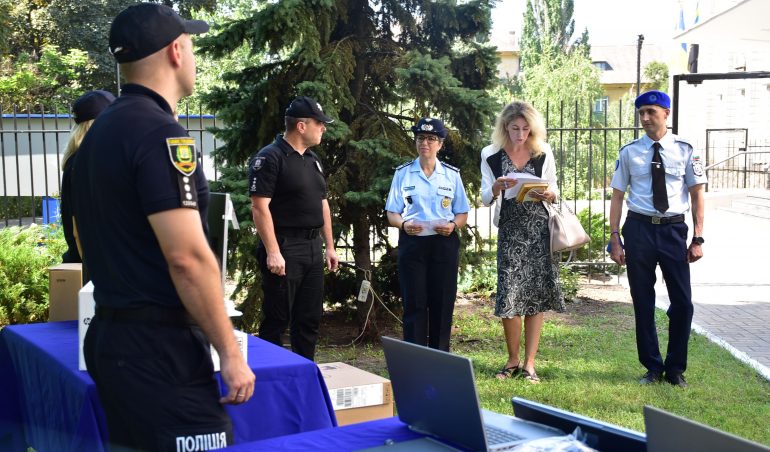 Today, Mykola Kashchuk, Deputy Chief of the Police in the Donetsk region, met with representatives of the European Union Advisory Mission (EUAM) in Mariupol for an IT equipment handover. At the entrance of the Main Department of National Police (MD-NPU), they joined an outside ceremony to transfer the digital equipment donated under the 'PRAVO Police' project, financed by the European Union and implemented by the United Nations Office for Project Services (UNOPS).
In total, 40 desktops, 40 screens, 10 printers, 3 laptops and 3 projectors worth EUR 44,631 were delivered to enhance the capacity and increase the efficiency of the police in the region, including in 10 rural areas.
Represented during the ceremony by the Field Office Coordination Officer Olena Behnke, the Senior Advisor on General Policing Carla Costa and the Adviser/Trainer on Rule of Law Nikolay Nachov, EUAM coordinates closely with UNOPS in the context of the PRAVO Police project, which supports Rule of Law reforms in Ukraine.