Increasing the Safety of Police Officers Working in Liberated Territories
June 06, 2023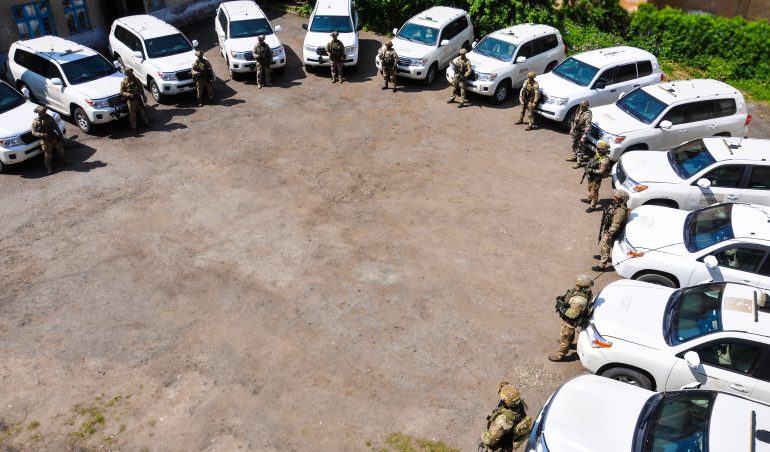 Last week, the National Police of Ukraine received 13 armoured vehicles from the European Union Advisory Mission (EUAM) Ukraine. These cars were sent to liberated territories, to make the work of law enforcement officers in these regions safer.
The work of police officers in territories formerly under Russian occupation is dangerous. Many of these areas are close to the front line and the probability of enemy shelling is high. Also, these territories are infested with mines and unexploded ordnance. The National Police of Ukraine estimates that mines and remnants of war contaminate a third of the country.
Against this background, the EUAM Ukraine decided to provide law enforcement officers performing their duties in the liberated territories with armoured cars, to increase their safety, by protecting them from enemy fire and unexploded ordnance.
"Establishing the rule of law, as well as documenting war crimes in the liberated territories, must be carried out quickly, while at the same time ensuring the safety of law enforcement officers. We hope that the provided cars will help our partners to ensure the presence of police officers even in the most isolated corners of Ukraine," Mikko Groenberg, EUAM Deputy Head of Operations Department, stated.