Hands-on Support to Enhance Public Safety and Investigation Capabilities
May 16, 2023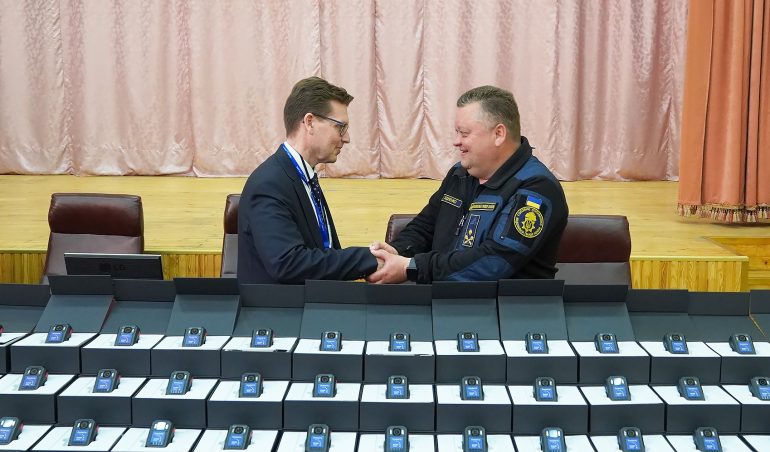 In line with its practical support to the Ukrainian counterparts, last week the EUAM Ukraine donated equipment to the National Guard of Ukraine (NGU) and the State Bureau of Investigation (SBI).
Ensuring public security and order
On 11 May, EUAM Ukraine handed over 580 bodycams and 37 docking stations for use by the Public Order Protection Units of the National Guard of Ukraine, responsible for Law Enforcement functions such as Public Safety and Order, critical infrastructure security and convoy protection. These Units are assuming an important role in performing Law Enforcement functions in Liberated and Adjacent Territories, carrying out tasks like ensuring public security and order, securing the evacuation of citizens, protecting important and critical infrastructures, as well as establishing security check-points.
The Mission's donation will increase the capacity of the Public Order Protection Units of the NGU to provide a transparent and accountable service to Ukrainian citizens by documenting crimes, securing the evacuation of citizens, ensuring public safety and order.
During the handover ceremony, Mikko Groenberg, EUAM Deputy Head of Operations noted that "EUAM has provided NGU with strategic advice before and we are committed to continue doing so".
In turn, Brigadier General Vadym Bidnenko expressed gratitude to EUAM Ukraine for supporting the National Guard in this challenging time.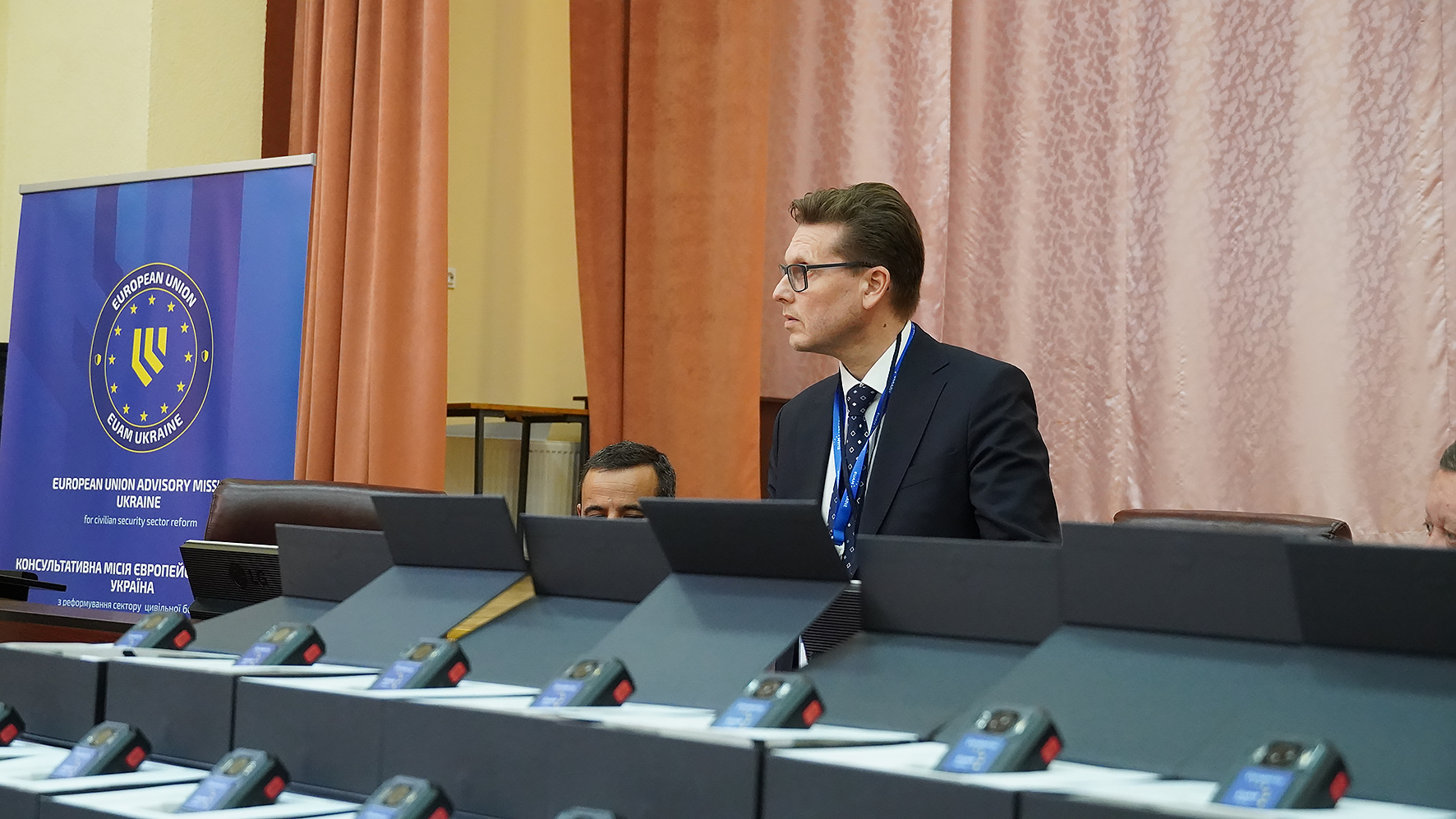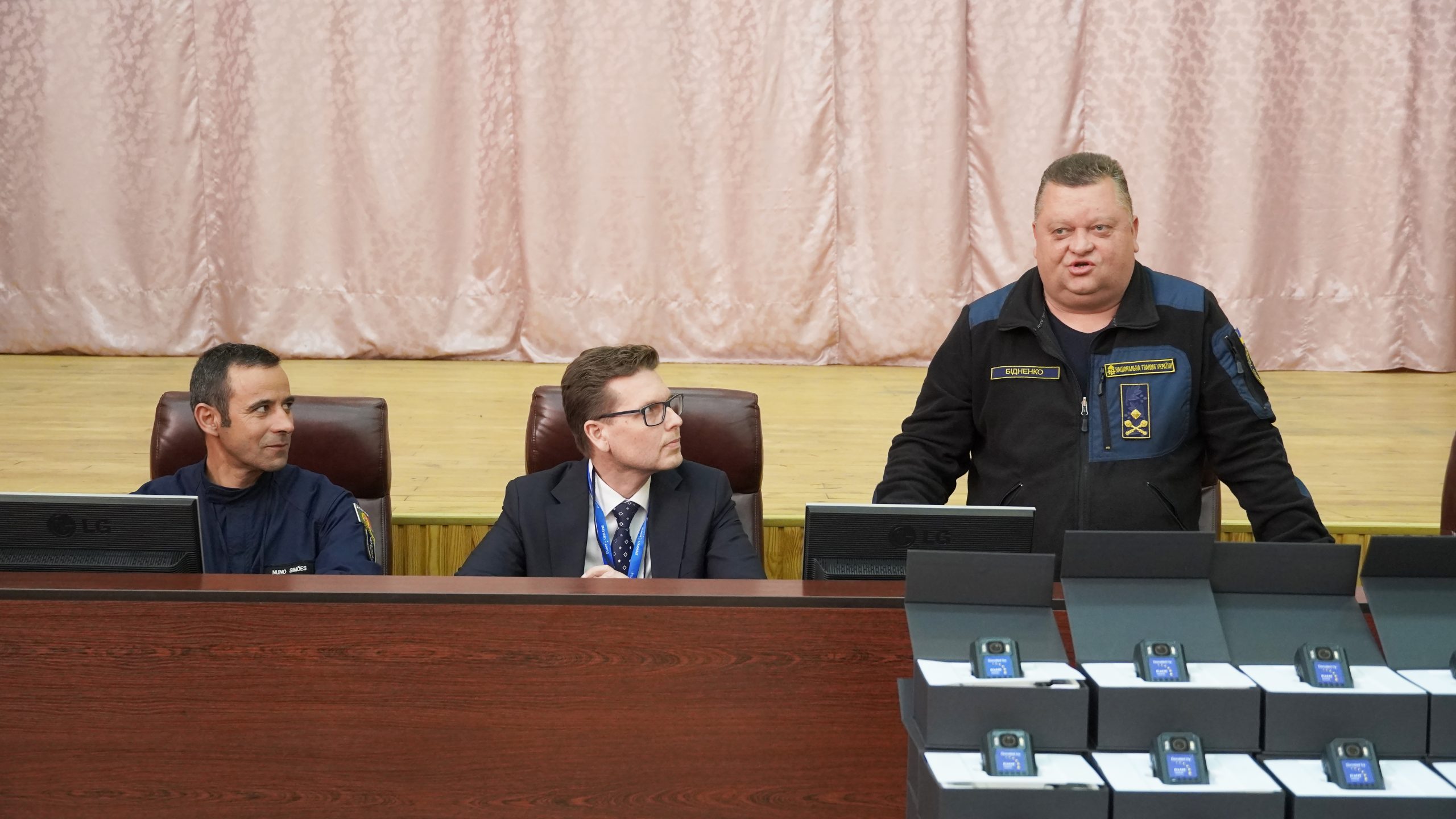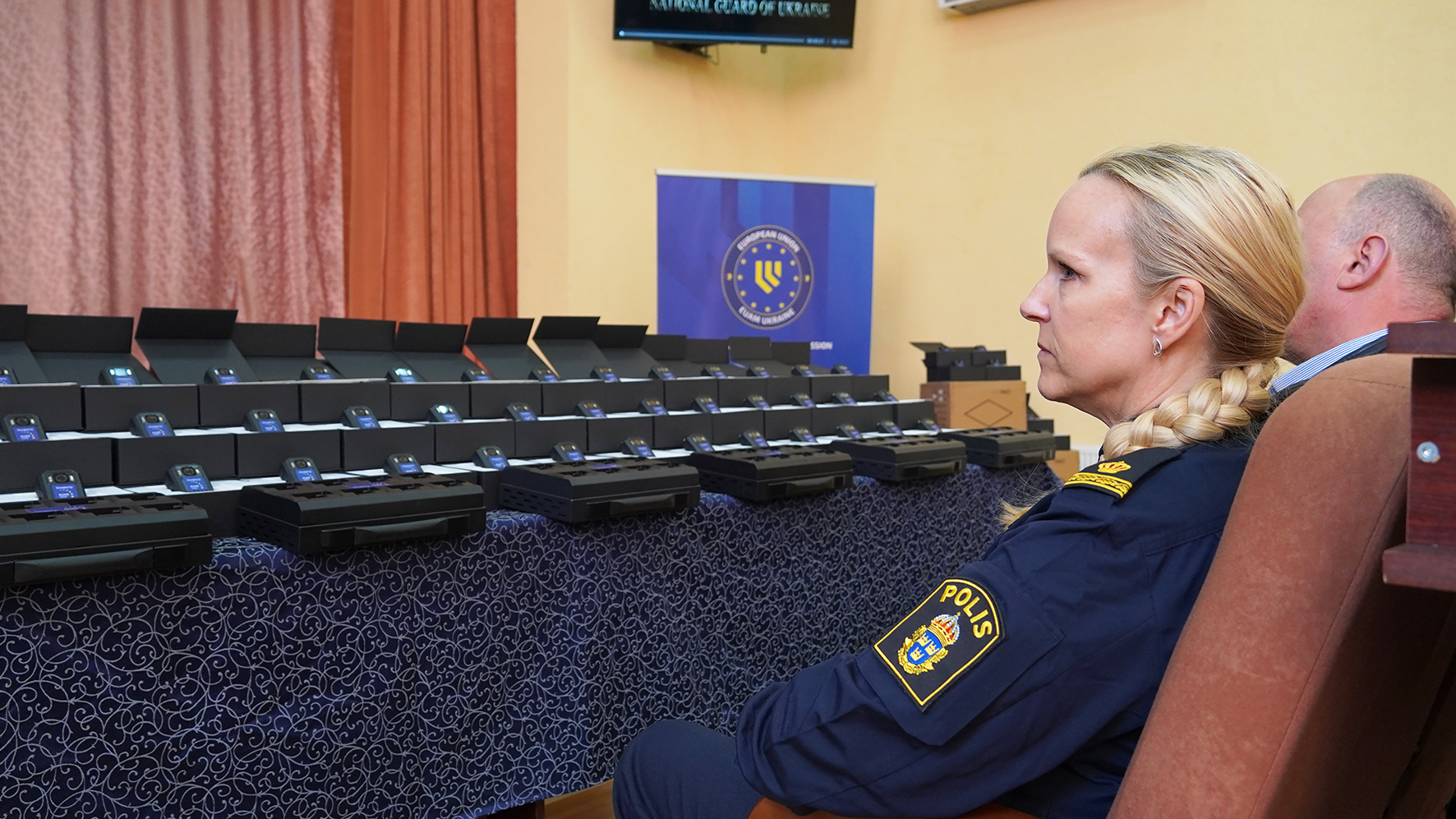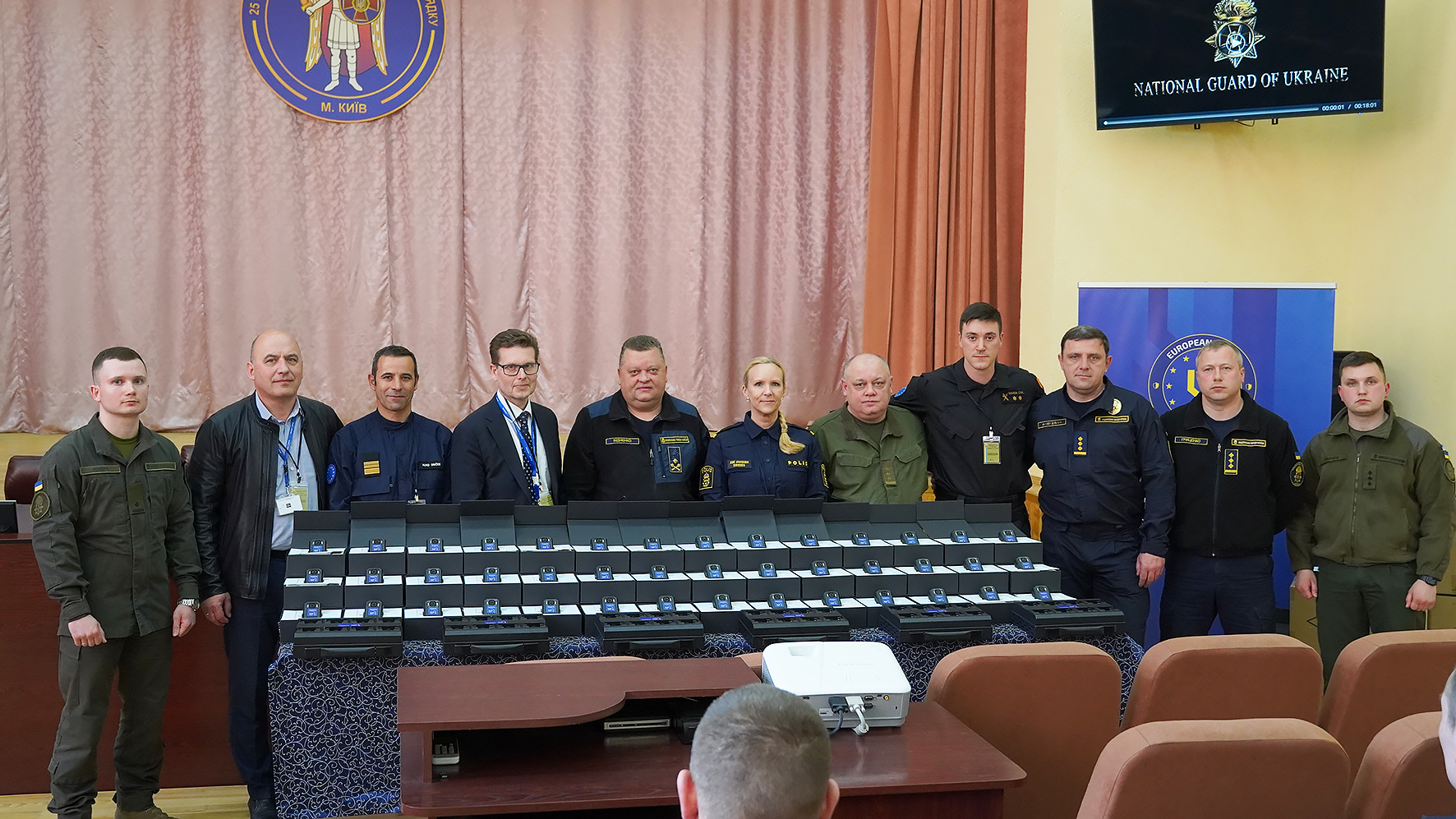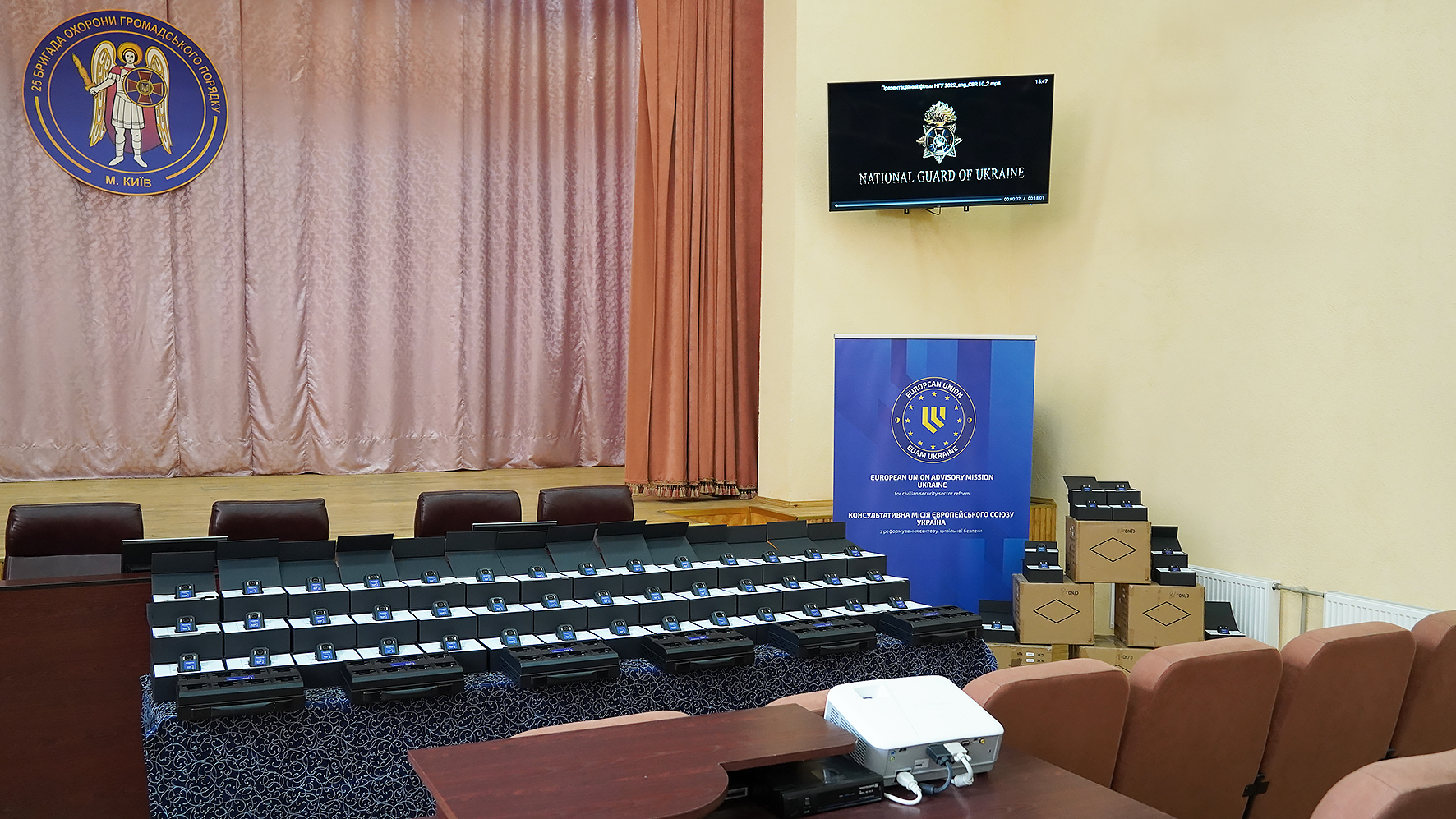 Empowering mobile investigation teams
On 12 May, the EUAM Ukraine donated seven power stations and 14 solar panels to the SBI. This equipment will be utilized in equipping mobile lab buses, which play a crucial role in the investigation of International Crimes by SBI teams deployed to liberated and adjacent territories.
The mobile investigation teams often operate in remote locations where access to a reliable power source can be a challenge. With the donation of solar panels, these teams will now have the opportunity to charge the power stations even without a permanent power source, ensuring uninterrupted operation for more than 24 hours. The provision of this equipment enhances the capabilities of investigators and forensic officers, empowering them to carry out their daily work more effectively in challenging environments.