EU and Ukrainian experts converge on Kyiv for conclusion to EUAM donor coordination project
September 22, 2017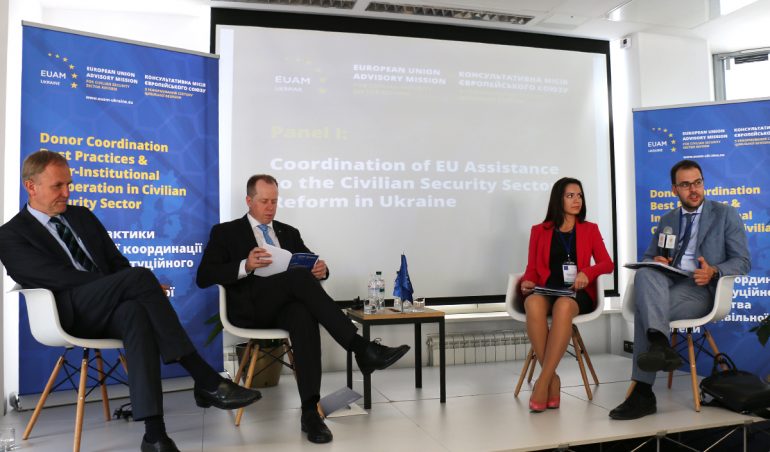 Many Ukrainian and international experts agree that one of the biggest obstacles to effective interaction between donors and beneficiaries in Ukraine is that Ukrainian beneficiaries do not always understand how donor organisations work. This is a challenge that EUAM has taken on through its project for the employees of international cooperation departments of the mission's partners. The principal aim of the project was to make the process of interaction with donors easier and more effective by providing project management communication and soft skills.
The project wrapped up yesterday, 21 September, with the conference 'Donor Coordination Best Practices and Inter-Institutional Cooperation in the Civilian Security sector', where experts from Finland, Estonia, Croatia, Norway and Georgia addressed the challenges and opportunities that Ukrainian state agencies encounter cooperation with foreign donors.
"It's extremely important that donor support is based on local needs and priorities and that it is in line with the strategies and action plans of the beneficiaries," said Kestutis Lancinskas, Head of EUAM.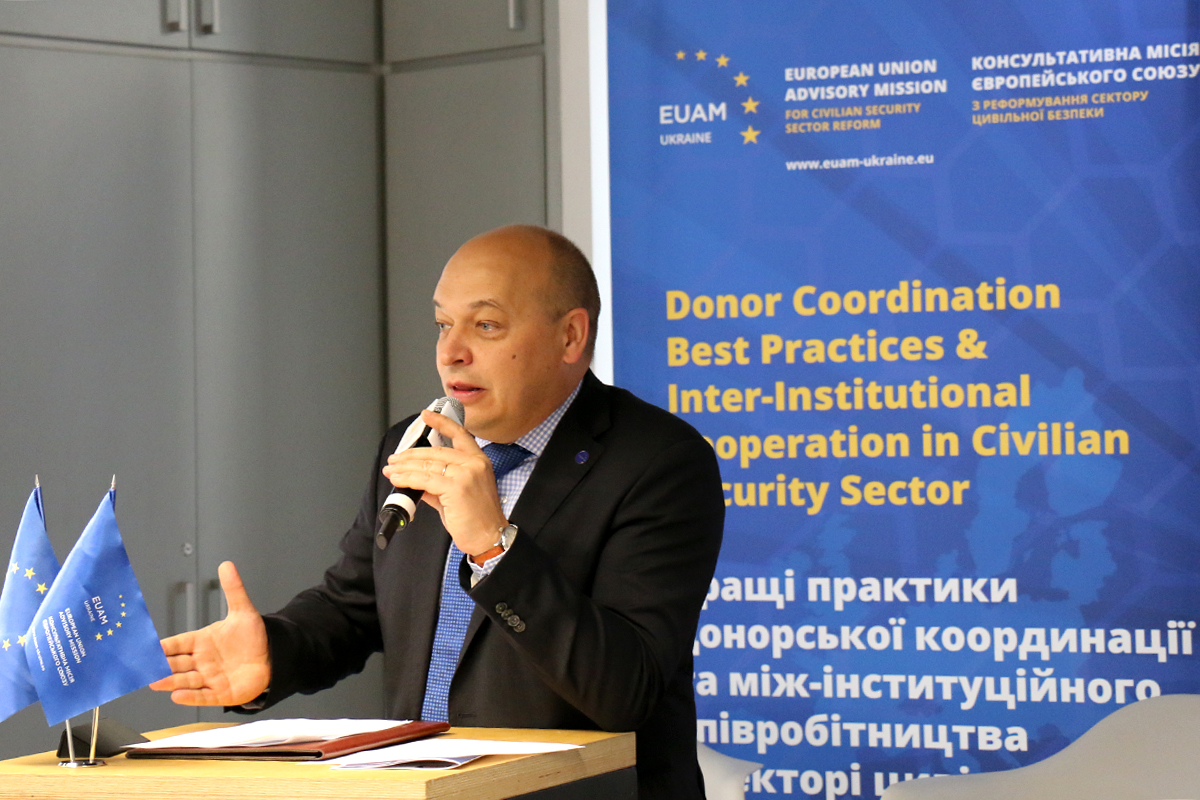 The principle of local ownership is a key to success, because foreign donors do not always know local realities. That is why it is important that projects are designed, based on the local needs. Moreover, it is important for state agencies to have a clear picture of their priorities and to be able to present them in a proper way to donors. 
Another important issue raised at the conference was coordination among donors – the function that needs to be carried out to exclude overlapping or gaps in donor support.
"To ensure proper coordination of donors in Ukraine, there should be a coordinator who is empowered for that, otherwise it is purely information sharing," remarked Fabio Della Piazza, Head of the Political Section of the EU Delegation to Ukraine.