Donor coordination project places communication and soft skills at centre of effective international cooperation
August 08, 2017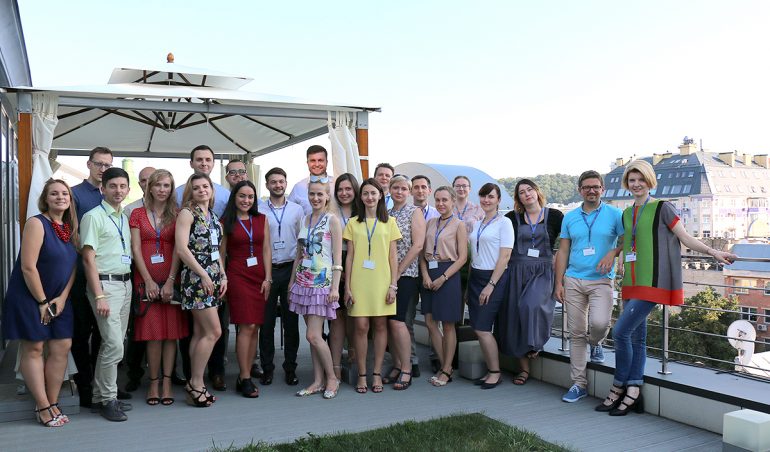 On 4 August 2017, the first phase of a capacity-building programme on donor coordination finished for over 50 representatives of international cooperation departments from 10 Ukrainian governmental institutions. The programme aims to strengthen skills needed to interact with donors, through a series of specifically designed project management, communication and soft-skills training modules.
Advising Ukrainian counterparts on donor coordination and inter-institutional cooperation is part of the EUAM mandate. This programme included a series of practical trainings on project management, communication and soft skills – necessary in the daily work of EUAM's partners who deal with international partners and donors. Specifically, address during the programme was the process of developing project ideas and the project cycle, creating infographics, visual materials and presentations, professional e-mail communication, and negotiations techniques. To deliver the programme, EUAM used in-house expertise in strategic communications and donor coordination, and also attracted outside expertise from the EU Delegation, the National Agency of Ukraine on Civil Service, and independent trainers.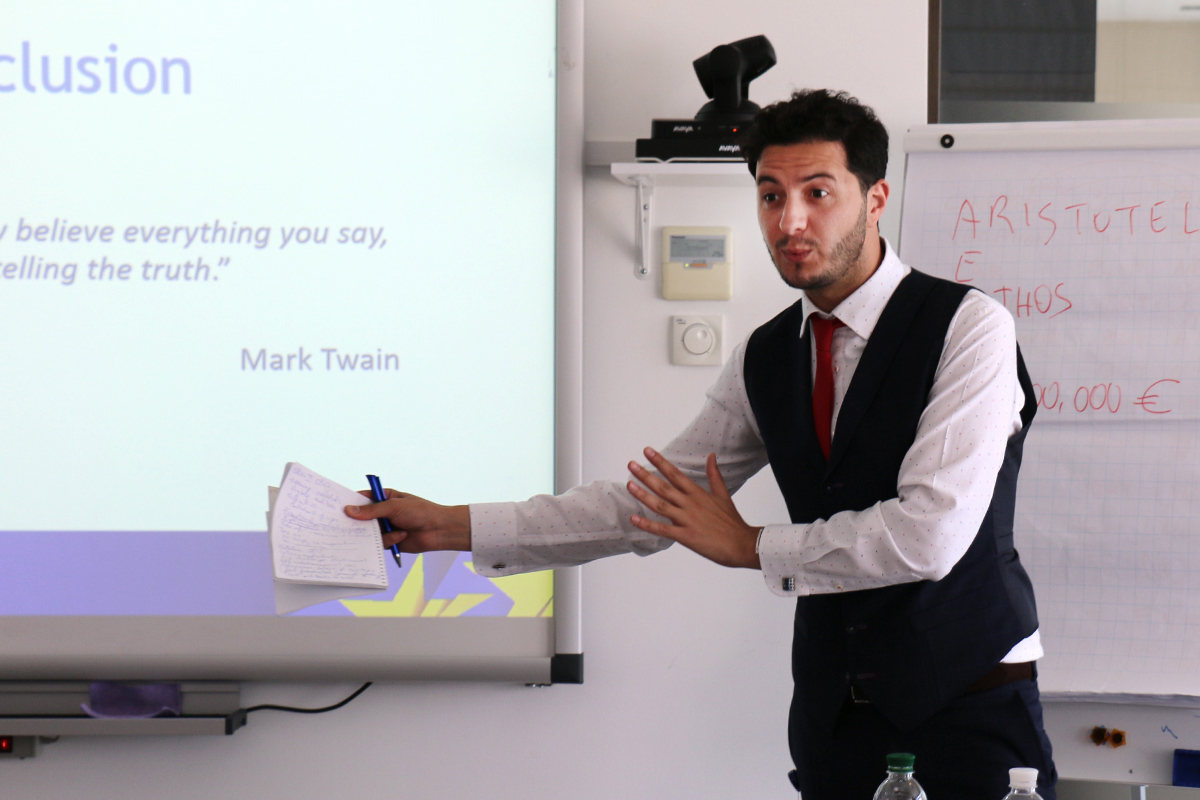 Luciano Scambiato Licciardi, EUAM Strategic Communications Adviser
Participants came from the Ministry of Internal Affairs, National Police of Ukraine, State Border Guard Service, State Fiscal Service, Security Service of Ukraine, Prosecutor General's Office, Ministry of Justice, National Anti-Corruption Bureau, National Agency for Prevention of Corruption, and the Secretariat of the High Council of Justice. The training served a platform to establish contacts not only with donors, but also between professionals from various Ukrainian law-enforcement institutions.
The second phase of the programme will continue in September, with presentations from key international donors on their assistance to civilian security sector reform, and a conference on best EU practices in donor coordination.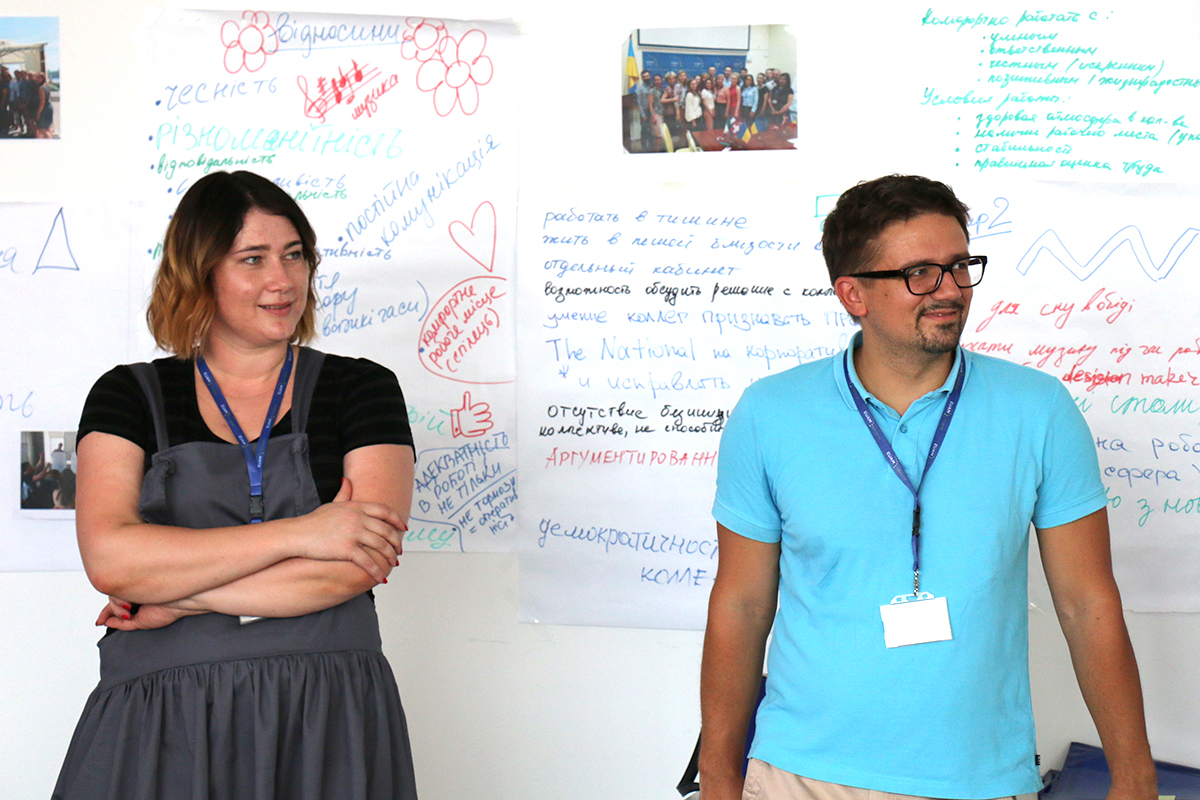 Oleksandra Tselishcheva and Vyacheslav Toporov, trainers on project management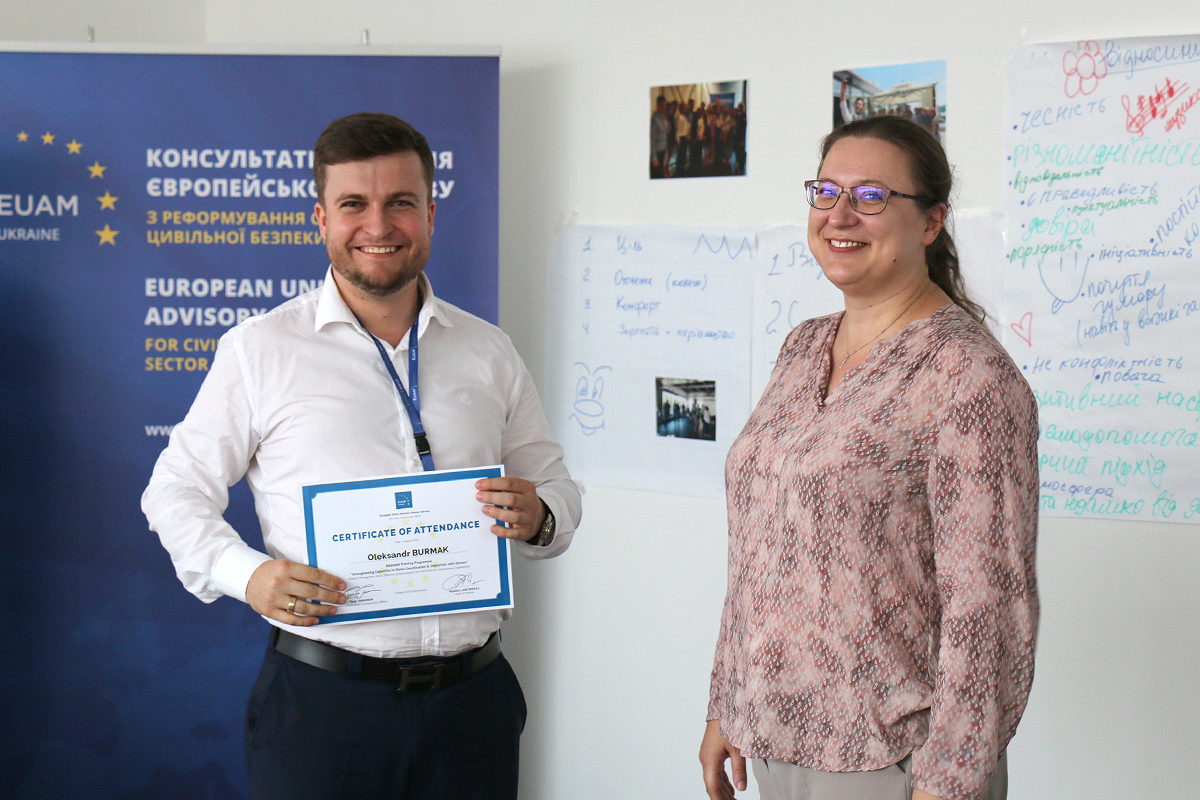 Oleksandr Burmak, participant of the training and Tanja Tamminen, EUAM Senior Coordination and Cooperation Officer