Violence against Women: Implementing the Istanbul Convention saves lives
November 03, 2022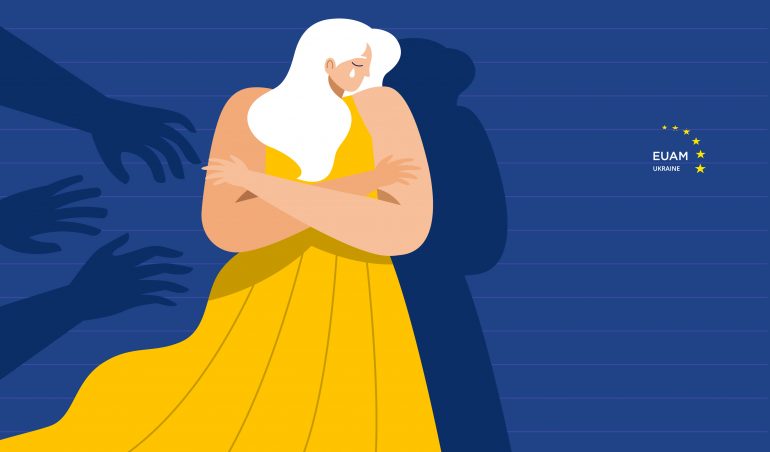 On 1 November 2022, the Istanbul Convention entered into force in Ukraine. The Istanbul Convention – or as its full name is: the Council of Europe Convention on preventing and combating violence against women and domestic violence – is the most far-reaching international legal text addressing gender-based violence. Up to today, 35 countries have ratified the Convention and Ukraine joined them in June 2022 when the Parliament ratified the Convention. The European Union has signed the Convention, too.
Ratifying the Convention was a long-awaited step to strengthen the combat against gender-based violence in Ukraine. In 2020, the National Police of Ukraine received 208 784 reports and complaints related to domestic violence, however, most of the cases of gender-based violence go unreported. The ongoing war has worsened the situation for Ukrainian women and girls, as the deterioration of security situation has increased the risk of multiple forms of violence.
Ukraine moves ahead in countering violence against women
 "Ratifying the Istanbul Convention brings Ukraine closer to the European standards on addressing gender-based violence", says Anne Mäki-Rahkola, Gender Adviser in the European Union Advisory Mission. "Implementing the Convention means saving lives and bringing justice to the survivors of violence. We will support the Ukrainian authorities through advice and other forms of assistance so that the Convention will make a genuine difference. EUAM Ukraine acknowledges the progress made, for example in the updated National Action Plan 1325 on Women Peace and Security".
Not only legislative reforms, but also promoting women's empowerment
The Istanbul Convention includes four pillars that are 1) prevention, 2) protection, 3) prosecution, and 4) coordinated policies. Implementing the Convention means not only legislative changes, but also promoting women's empowerment and challenging gender stereotypes. The survivors of gender-based violence often face stigma, meaning that they may be viewed in a negative way or treated differently by their families, neighbours, and communities. While emphasising the importance of assistance and support services for the survivors of violence, the Istanbul Convention also calls for programmes for perpetrators. Only by supporting survivors and treating perpetrators of violence, it is possible to break the cycle of violence.
The EU Advisory Mission will continue to support Ukraine
Together with the Ukrainian counterparts, European Union Advisory Mission remains committed to the fight against gender-based violence, together with the women's movement in Ukraine. Recently the Mission trained law enforcement officials on addressing gender-based violence in Lviv. The Mission will also participate in the annual 16 Days Campaign against gender-based violence, which starts on 25 November.