Spanish forces provide Ukrainian police with public-order know-how
November 19, 2021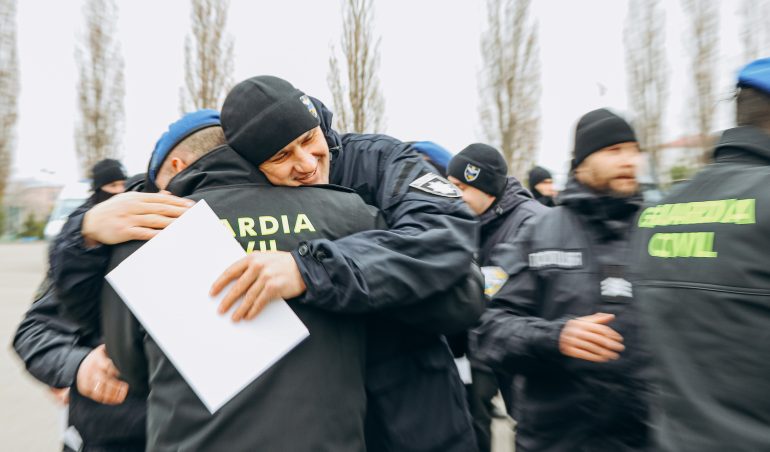 Mission completed!  Up to 500 Ukrainian officers from specialised units of the National Police and the National Guard underwent the Public Order training delivered by an experienced EUAM Specialized Team.
Eight experienced public order trainers from the Guardia Civil arrived in Ukraine in early May and since then conducted training based on best European practices in Dnipro, Odesa, concluding the programme today in Kharkiv.
The training provided Ukrainian special police units with new public order approaches, namely the gradual use of force, crowd psychology, legal framework, new tactics, and using vehicles with different formations as a tool for crowd management.
For this purpose a special curriculum  was developed in order to support the Nation Police of Ukraine with the implementation of the new Public Order Concept adopted in Ukraine. These training sessions were comprised of seven different 12-day sessions.
The course was delivered within the framework of the EU-funded PRAVO Police programme, implemented by UNOPS in collaboration with the European Union Advisory Mission.