EUAM trains Ukraine's future National Guardsmen on community safety and human rights
August 16, 2022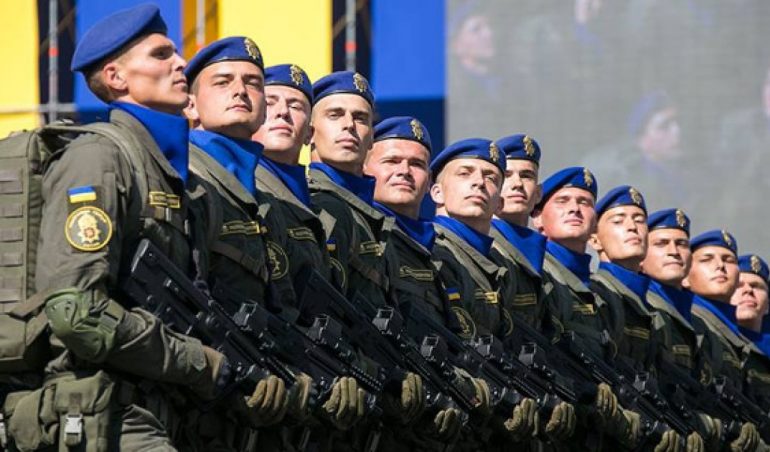 The EU Advisory Mission (EUAM) Ukraine continues its operational activities in Kharkiv. Despite the Mission's evacuation from the Eastern oblasts, EUAM advisers remotely support their  Ukrainian partners on the ground.
Last week, on 9-10 August, EUAM experts conducted, for example, a pilot two-day workshop for 30 cadets and professors of the National Guard Military Academy of Ukraine. They presented them with an introduction to community safety dialogue and human rights perspectives in conflict areas.
"To be a National Guard officer is a very challenging task in modern Ukrainian realities," underlined Head of EUAM Field Office Kharkiv Ove Urup-Madsen, "because you will be a bridge between the National Police and the Ukrainian Army."
During the event, the participants discussed how to use communication in building public trust, why it is important to integrate community safety dialogue into the daily work of law enforcement agencies, and the principles of International Humanitarian Law and International Criminal Justice.
The training also hosted representatives from the Kyiv National Guard of Ukraine Institute, the International training centre of the National Guard of Ukraine, and the Kyiv National Academy of Internal Affairs.
"I am very grateful to the National Guard of Ukraine, who has been very cooperative in making this workshop happen. I am sure it is the first step to the productive future cooperation between EUAM and NGU", highlighted Ove Urup-Madsen.