Sharing EU best practices on Open Source Intelligence and Criminal Analysis to investigate International Crimes
April 04, 2023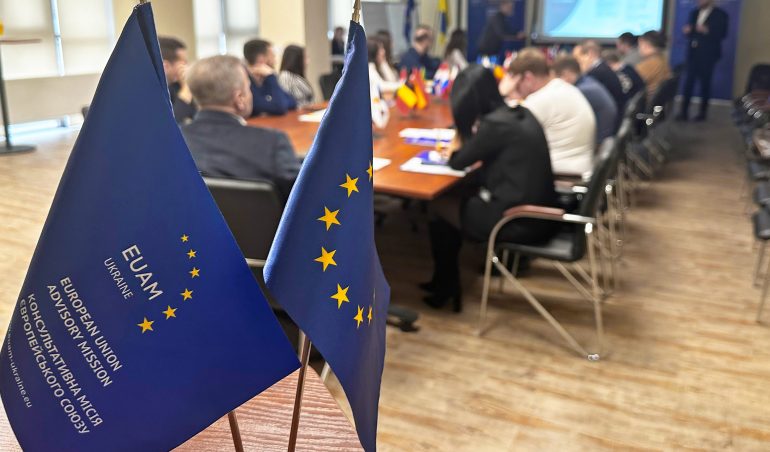 During the month of March, the EU Advisory Mission (EUAM) Ukraine conducted a number of training sessions on Open Source Intelligence (OSINT) and Criminal Analysis for Odesa prosecutors, judges, officers of the National Police, the State Security Service, and teaching staff of the Odesa State University of Internal Affairs. These skills and knowledge are crucial for professionals who deal with the International Crimes investigation in Ukraine.
Michal Vyvoda and Helena Habraken, EUAM experts, shared their experience on using OSINT tools as well as criminal analysis techniques while investigating international crime cases.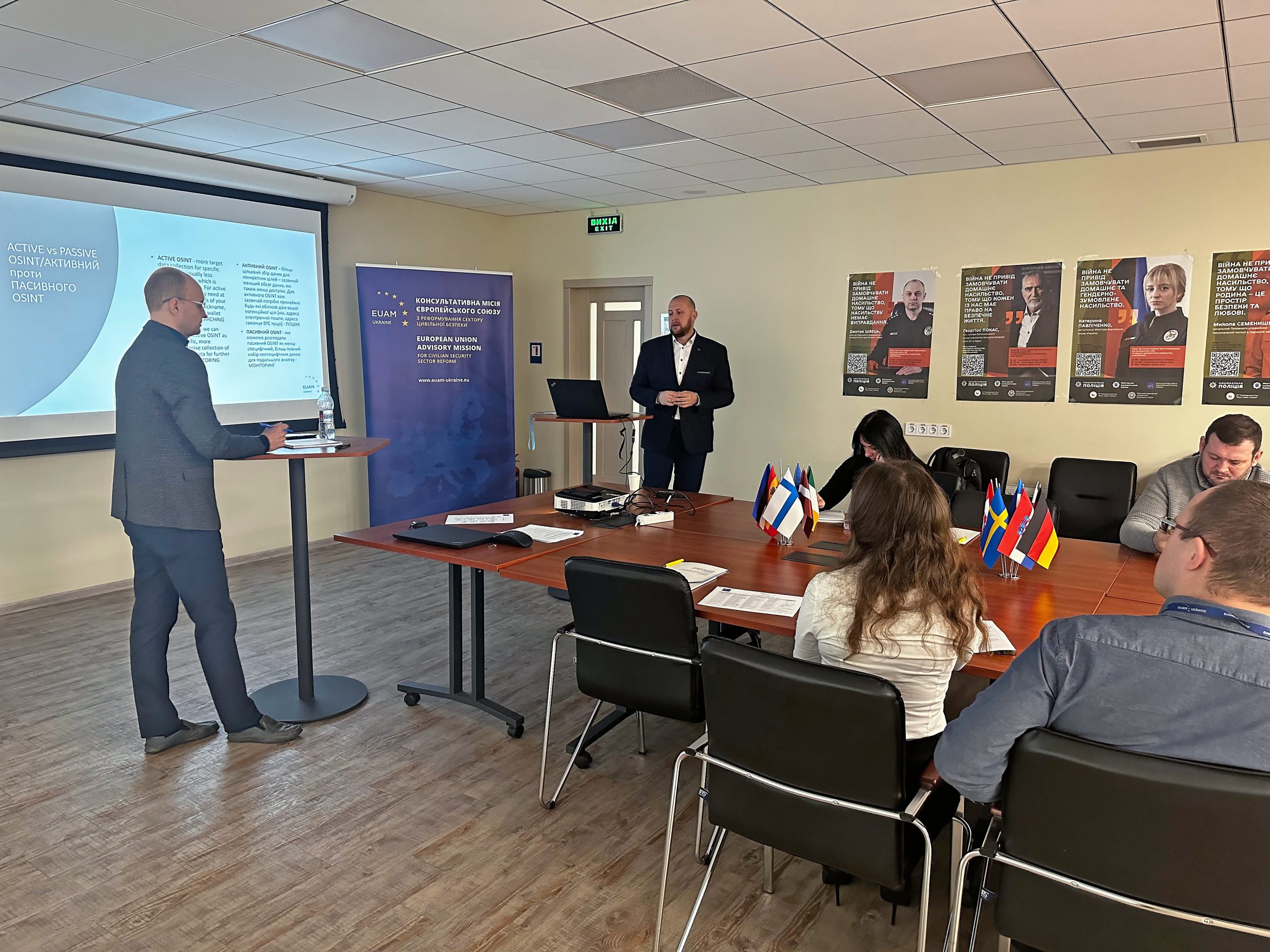 "In the digital era, many people's activities, including crime, have moved to the internet. Therefore, knowledge of OSINT principles, sources and tools and an understanding of cross border digital evidence exchange became increasingly crucial for all kinds of criminal investigations, including investigation of International Crimes," Vyvoda says.
According to Helena Habraken, crime analysis can play a key role in building cases against senior political and military leaders who are responsible for International Crimes. It can identify and demonstrate the complex links between those higher up in the chain of command and the grave crimes that have been committed by perpetrators on the ground. "It is crucial to analyse and safely store evidence of International Crimes now. Proper investigation is a complex and time-consuming process. That is why it is inspiring to see the commitment of Ukrainian investigators and prosecutors to get on with this daunting task".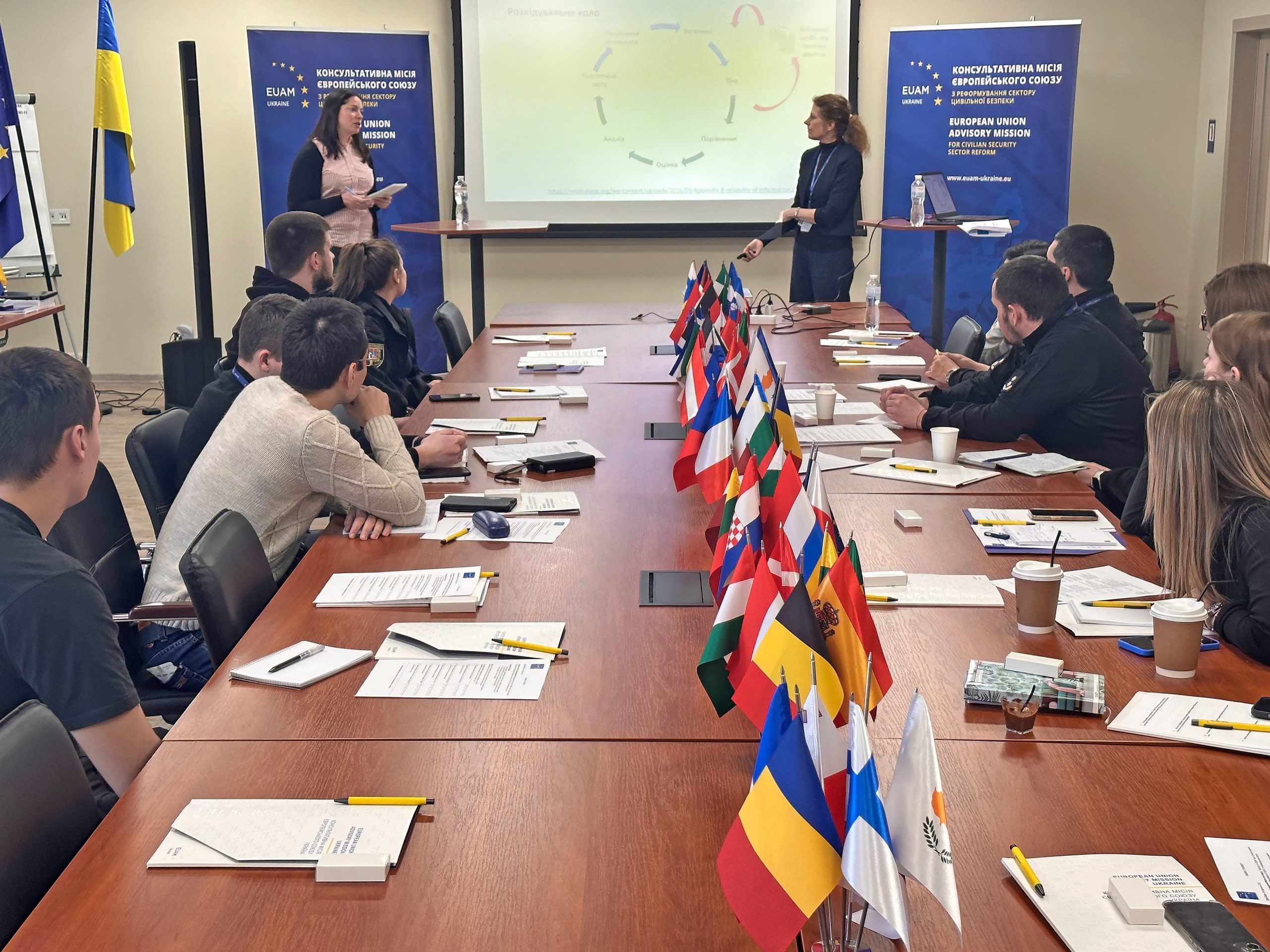 EUAM continues supporting Ukrainian counterparts in building their capacities in investigating and prosecuting International Crimes. Read more about the study visit of Ukrainian law-enforcement officers to Rzeszow, Poland for the training course on Case-Building Investigations.