'Pioneers of change' gather at the 12th Community Safety Forum in Kharkiv
March 06, 2020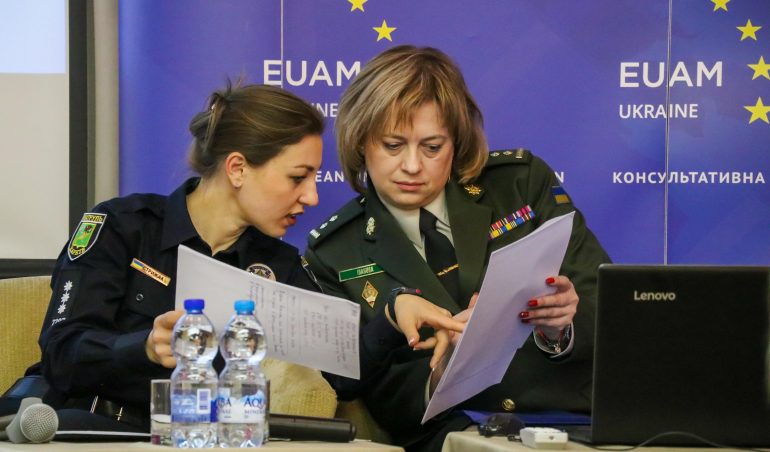 As part of Women Solidarity Weeks (WSW) and in anticipation of Women's Day this Sunday, EUAM's Field Office in Kharkiv yesterday dedicated its 12th Community Safety Forum to 'Strengthening the role of women in the security sector'.
Speakers both from abroad and Ukraine came to address EUAM's local counterparts during the Forum, and discuss for instance how society can benefit from more women-employees within the security sector, and how civil society organisations, community groups, and professional associations support women in the security sector.
EUAM's Chief of Staff, Maura O'Sullivan, herself a female police officer from Ireland, urged those present: "Let's be the pioneers of change!"  At an open-to-the-public event later yesterday evening, the EUAM Field Office carried out a two-hour discussion on the same subject together with the NGO 'Women Association Sphere'.
The aim of WSW is to unite women for protection and defense of their rights, to combat misogyny and discrimination in the community. It is also about highlighting current gender issues in Ukraine and to discuss different ways of achieving justice and equality, and of overcoming everyday gender stereotypes. WSW is also a platform for women to speak out. This year the emphasis is on challenges for women in the field of security, business and politics.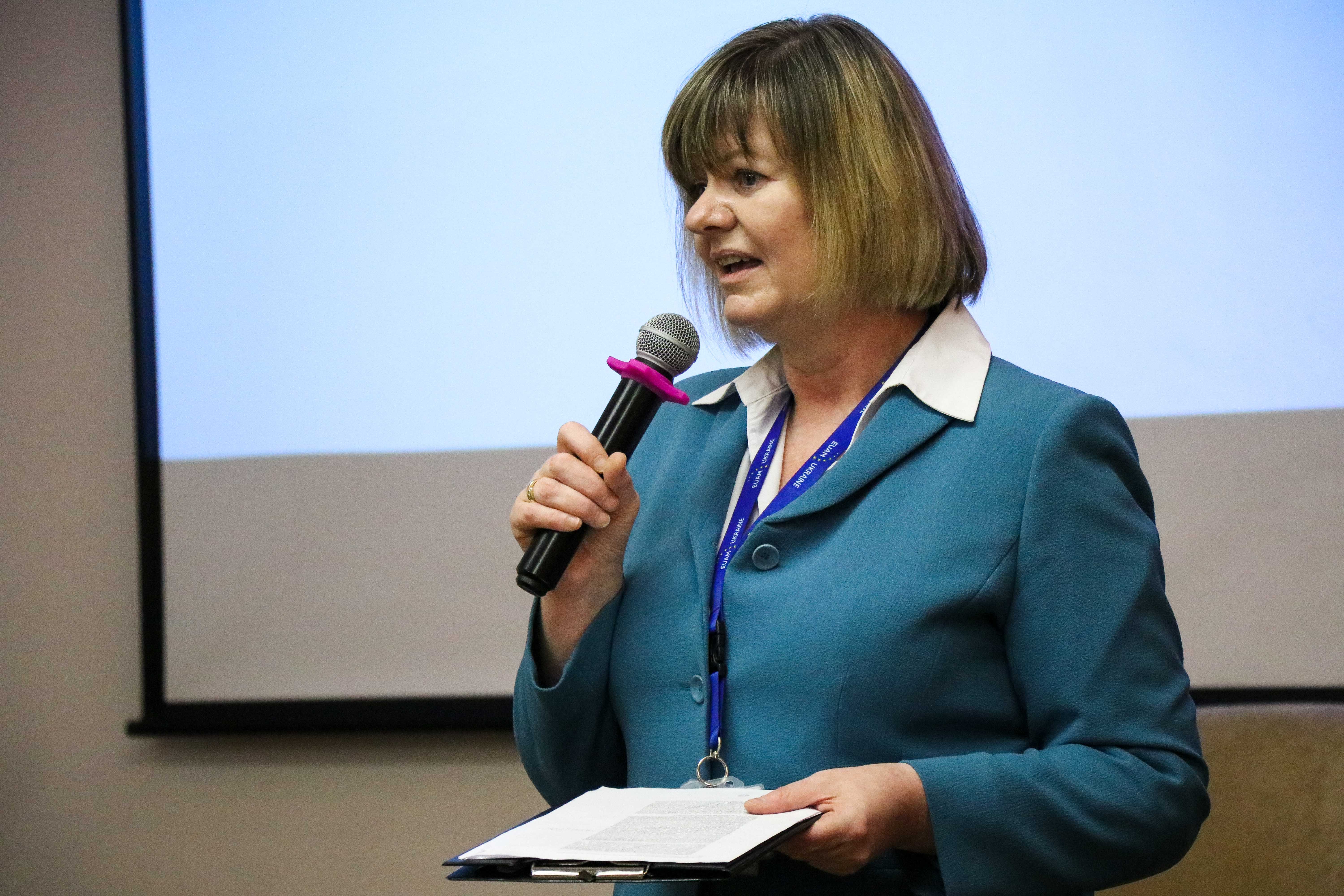 EUAM's Chief of Staff, Maura O'Sullivan