Community of Practice: setting the agenda for reforms
September 28, 2018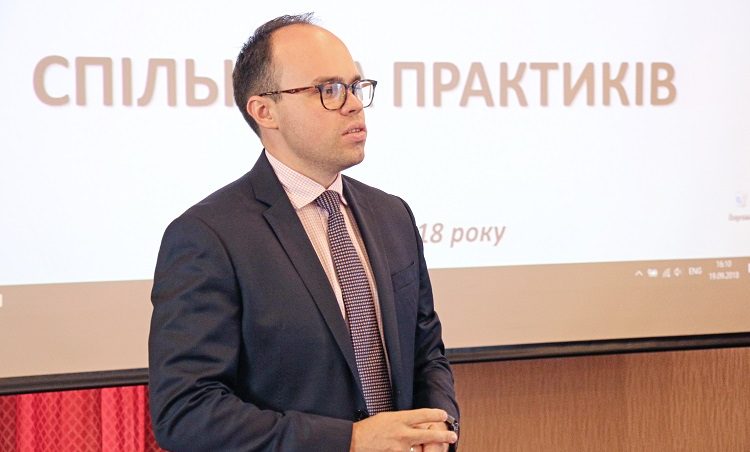 On September 19, 2018, the EU Advisory Mission Ukraine (EUAM) together with the Ministry of Internal Affairs of Ukraine (MoIA) held a seminar entitled 'Community of Practice'. Yevhen Kylymnyk, EUAM Good Governance Officer and one of the drivers of the concept, explains how the idea of establishing such a community was born, how it is being implemented and whether it has the potential to develop further
When was the idea of 'Community of Practice' born? What is it about?
Back in 2017, when discussing the now approved [Internal Affairs] Ministry's development 'Strategy 2020', it became clear that, in an effort to work more efficiently and to promote reforms within the Ministry, a union of reform-minded MoIA staff and partners would be very beneficial. I believe that due to the cooperation and mutual understanding between such experts, the Strategy development process and its final approval have been a success.
Simultaneously with the Strategy development process, EUAM carried out the 'Leading the Change' training programme, so there already existed a network of those who share common views. The only pending question was how you make this group of people work closer together and in what format. Thus, having discussed this with our MoIA colleagues, we decided to create a 'Community of Practice' and held the first community meeting – which discussed strategic communications – in November 2017.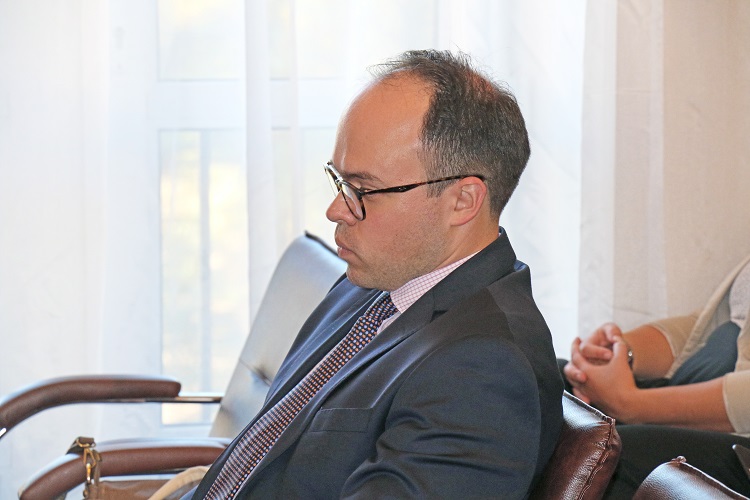 How often and in what format do community meetings take place?
As I mentioned above, our first meeting was held last November. In fact, we call it a "zero" meeting, as its format was different from that of the meetings that followed. It is safe to call it introductory, where we explained our vision and idea of the concept. Generally speaking, the plan was not to turn these meetings into a lecture or presentation, so we concentrated more on informal debate and discussion. That is why we decided to begin by inviting two speakers – one representing Ukraine's public sector and the other representing the Mission – to share best practices, both European and Ukrainian, and discuss common challenges.
In addition to keynote speakers, who are invited based on preliminarily announced topics, the attendees include staff from various civilian security sector agencies, including former and current 'Leading the Change' training programme participants. Each community meeting was attended by around 40 participants on average and included speakers representing both EUAM and the Ministry. The topics discussed included:
Strategic foresight
Innovations in bureaucracy
Critical thinking
Leading in reforms
Selecting topics for discussions and speakers is of paramount importance and is anything but accidental. And this is important not just to contribute to tackling burning issues and challenges faced by the practitioners in their day-to-day work, but also to identify and bring forward other important issues that usually tend to get piled up and omitted due to lack of time and immense workload.
How are you planning to further develop this concept?
When discussing the project at the beginning, we agreed that EUAM would help to organise 10 'Community of Practice' meetings by the end of May 2019, which means there are six more meetings to go. We think this should be enough to help the community shape into a more or less fully functioning body that would include 25-30 standing experts united by common work, challenges, ambitions and ideas, who would set the agenda for work and reforms in the civilian security sector.
Obviously, a community established by force or imposed (by minister's order or instruction) would never function as it should. Such a formation must be natural. It is equally important that to be a member of the community was at the same time interesting, beneficial and prestigious. Perhaps the 'Community of Practice' could even develop into a 'club', whose depth of expertise is respected and whose opinion is trusted by the Ministry and its subordinate agencies, as well as by its management.