Lviv judiciary makes appeal for jurors with EUAM support
September 22, 2017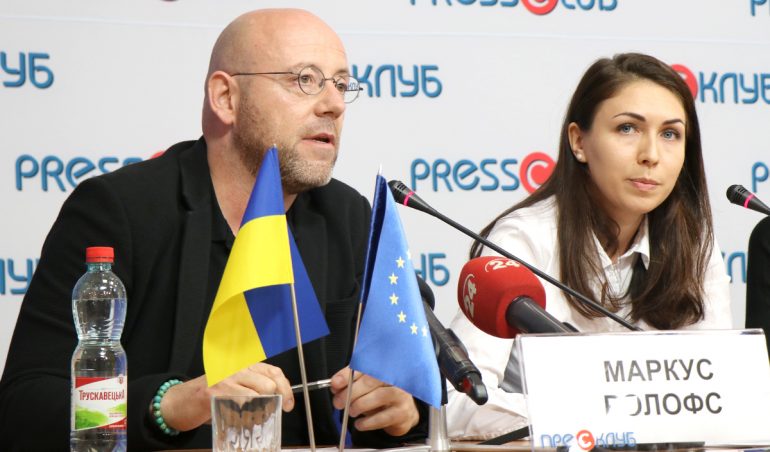 Representatives of the judiciary and legislative bodies of the Lviv region held a press conference today to raise awareness about jury service in Ukraine and call for more members of the public to become jurors.
Jury duty is a relatively new concept in Ukrainian legislation. It was introduced in 2012 for criminal cases. Since the judicial and constitutional reforms of 2016, the number of cases requiring juries has been expanded to include civil cases as well. These changes are designed to provide greater independence and transparency when dealing with cases. The addition of laypeople to judicial proceedings helps to make court decisions fairer and more accountable.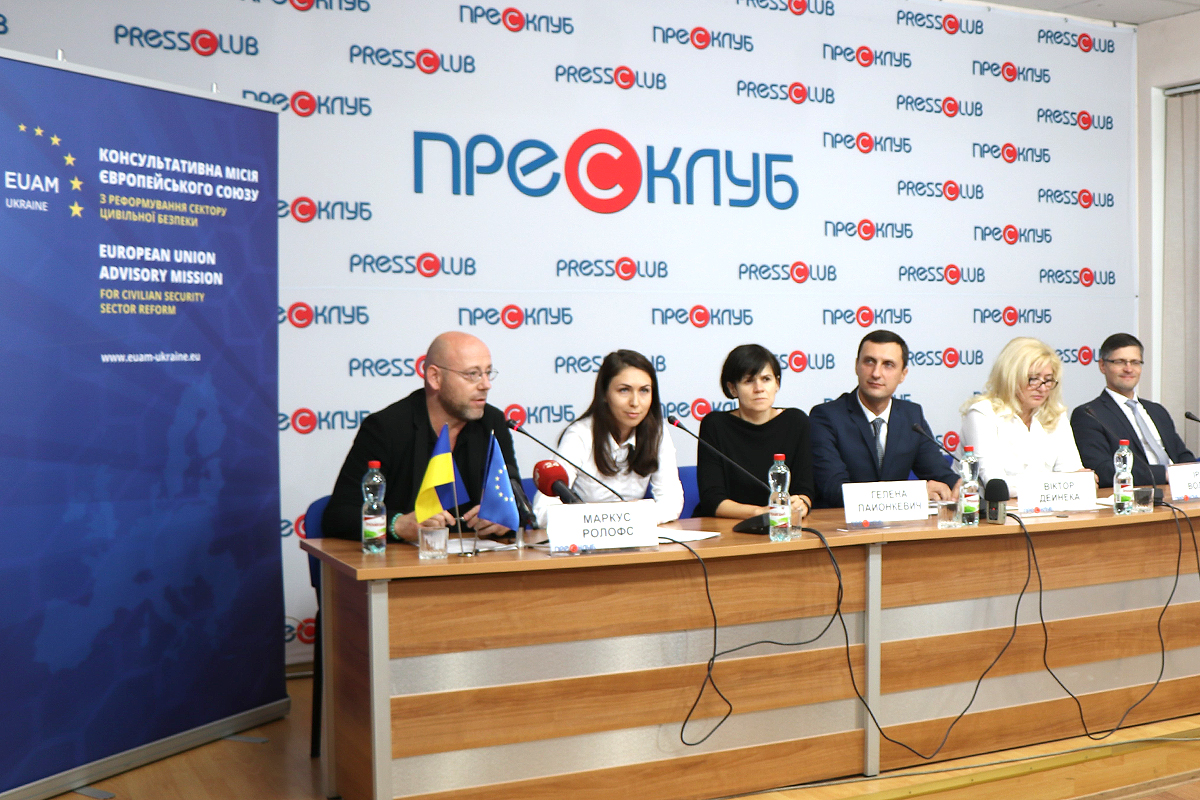 The increase in the number of jury trials has led to a need for more people to apply to become jurors. Speaking after the press conference, Marcus Rolofs, EU Advisory Mission Ukraine (EUAM) Adviser on the Rule of Law said, "In the Lviv region, only 549 out of 955 positions for jurors are filled. This shortfall means that certain cases cannot be heard at present. A case that is not heard means that justice is at least delayed, if not denied. Citizens' rights and lawful entitlements are undermined by the very system that is supposed to protect them. I am glad therefore that the regional judicial authorities are making an open call for members of the public to become jurors and also that EUAM is supporting these efforts".
In the next months, EUAM will be working with the regional and local judicial authorities and councils in Lviv to raise awareness about jury duty and how members of the public can apply to become jurors.