#QuarantineCorruption: discover the 6 winners of our new awareness-raising campaign
May 26, 2021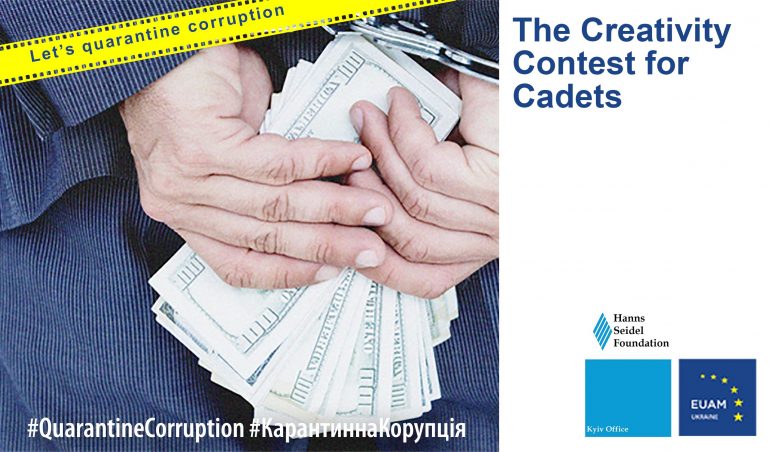 In January 2021, the EU Advisory Mission (EUAM Ukraine) launched the opening of the first edition of the #QuarantineCorruption Creativity Contest, in partnership with the Hanns Seidel Foundation (HSS).
In order to prepare the awareness-raising campaign on anti-corruption, the Mission contacted Ukrainian law-enforcement agencies, inviting their cadets to submit videos, graphic designs, or even paintings to participate.
In just a few months, 14 law enforcement academies participated in the creativity contest, with 45 teams and 66 individuals. In total, our Anti-Corruption section received almost 100 contributions, with each closely evaluated by a professional jury.
Made up of six representatives – one from the Ministry of Internal Affairs (MoIA) Public Counsel, one from the NGO Anti-Corruption Action Centre (AntAC), one from the Mariupol Centre for Prevention of Corruption, one from the Kharkiv Anti-Corruption Centre, one from HSS and one from EUAM –  our jury watched and evaluated for quality, creativity and relevance with our anti-corruption campaign.
After deliberation, the jury decided to award three winners in each of the two categories. This part of the contest focused on winning academies. The winners will be awarded by EUAM and Hans Seidel Foundation. Click below to see some of the winning material!
1st category: VIDEOS
1st – "VIKNAK" (Donetsk State University of Internal Affairs)
2nd – "Kursanty LvDUVS" (Lviv State University of Internal Affairs)
3rd – "PEREMOZHEMO RAZOM" (Odessa State University of Internal Affairs)
2nd category: POSTERS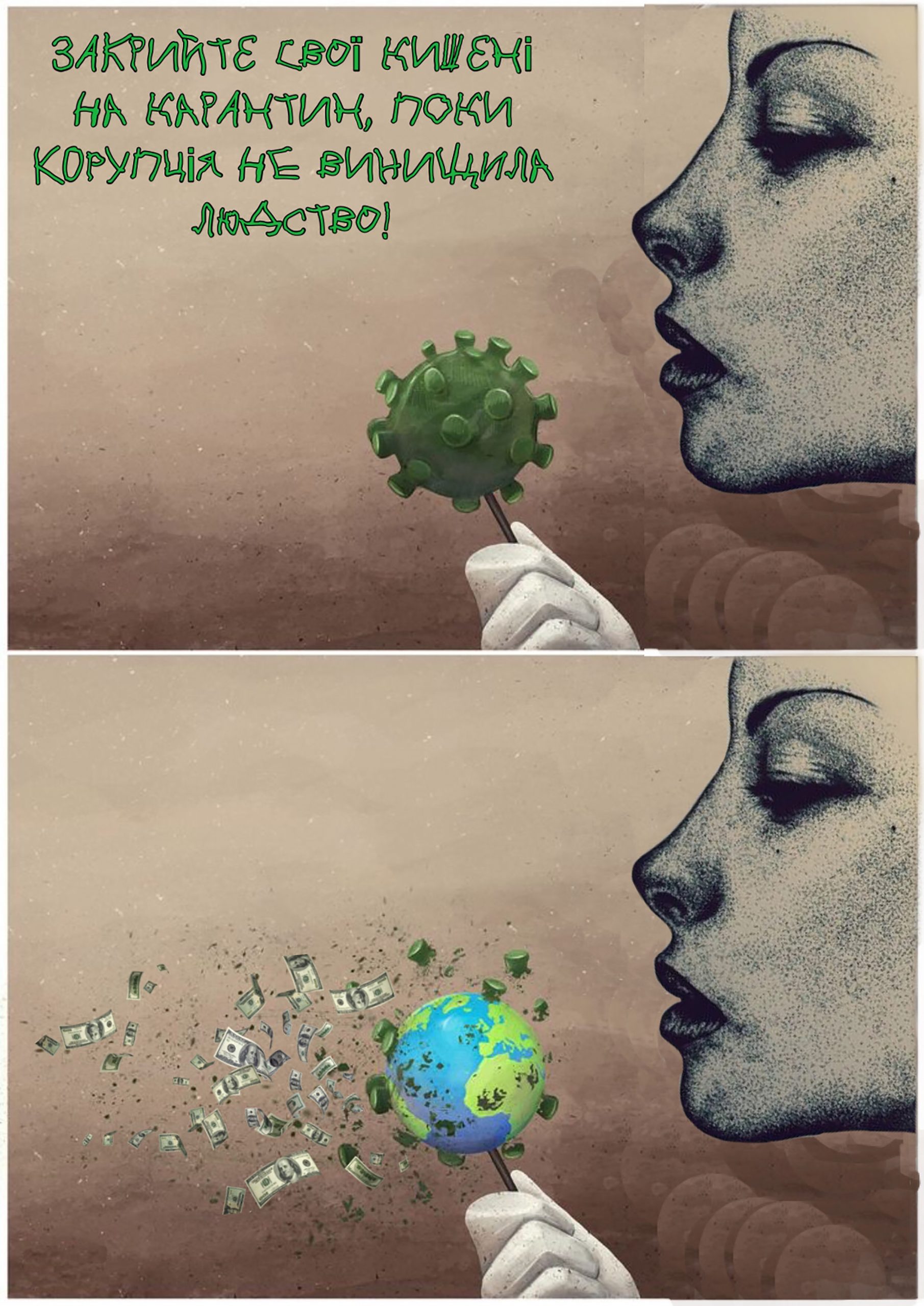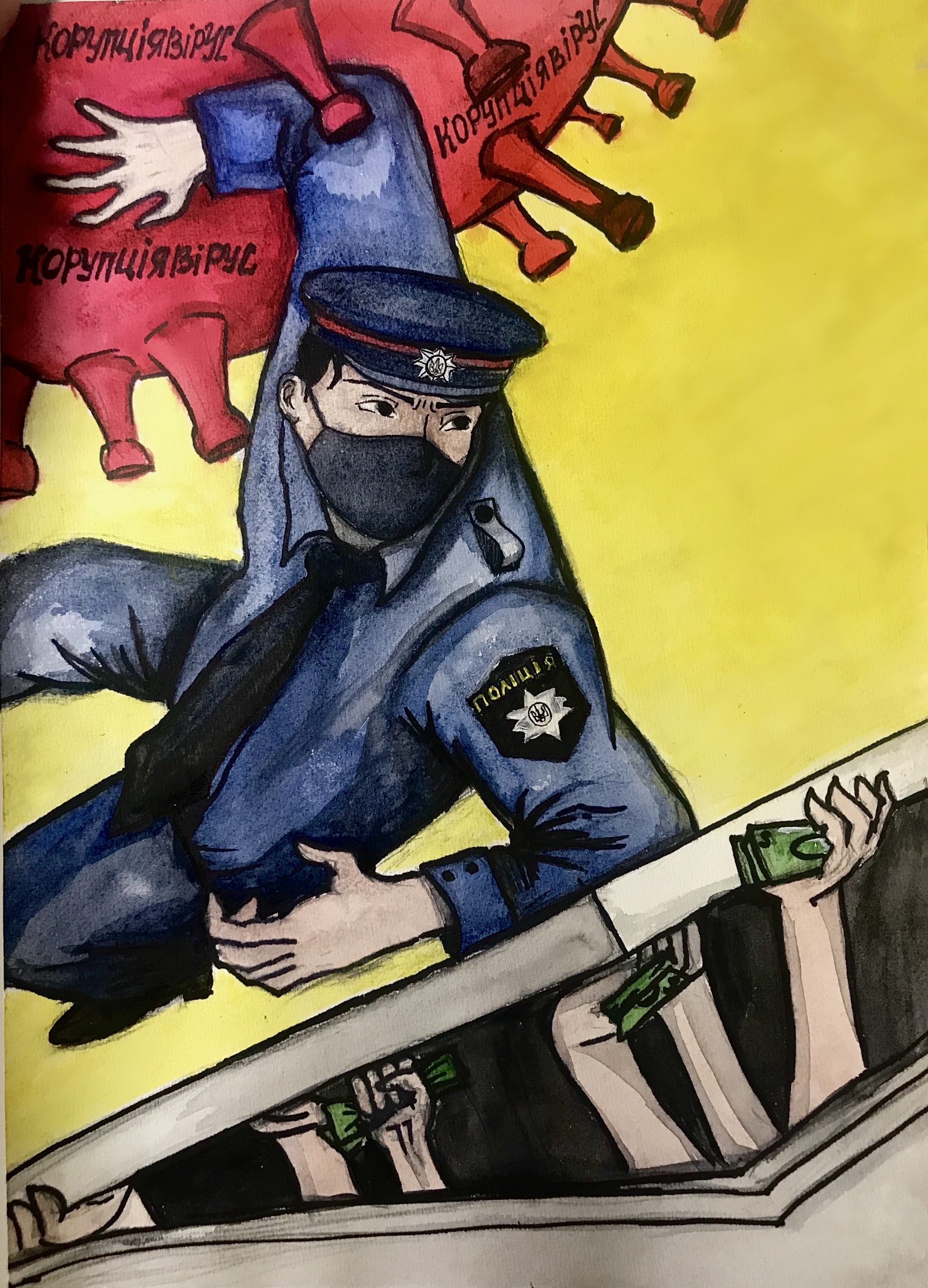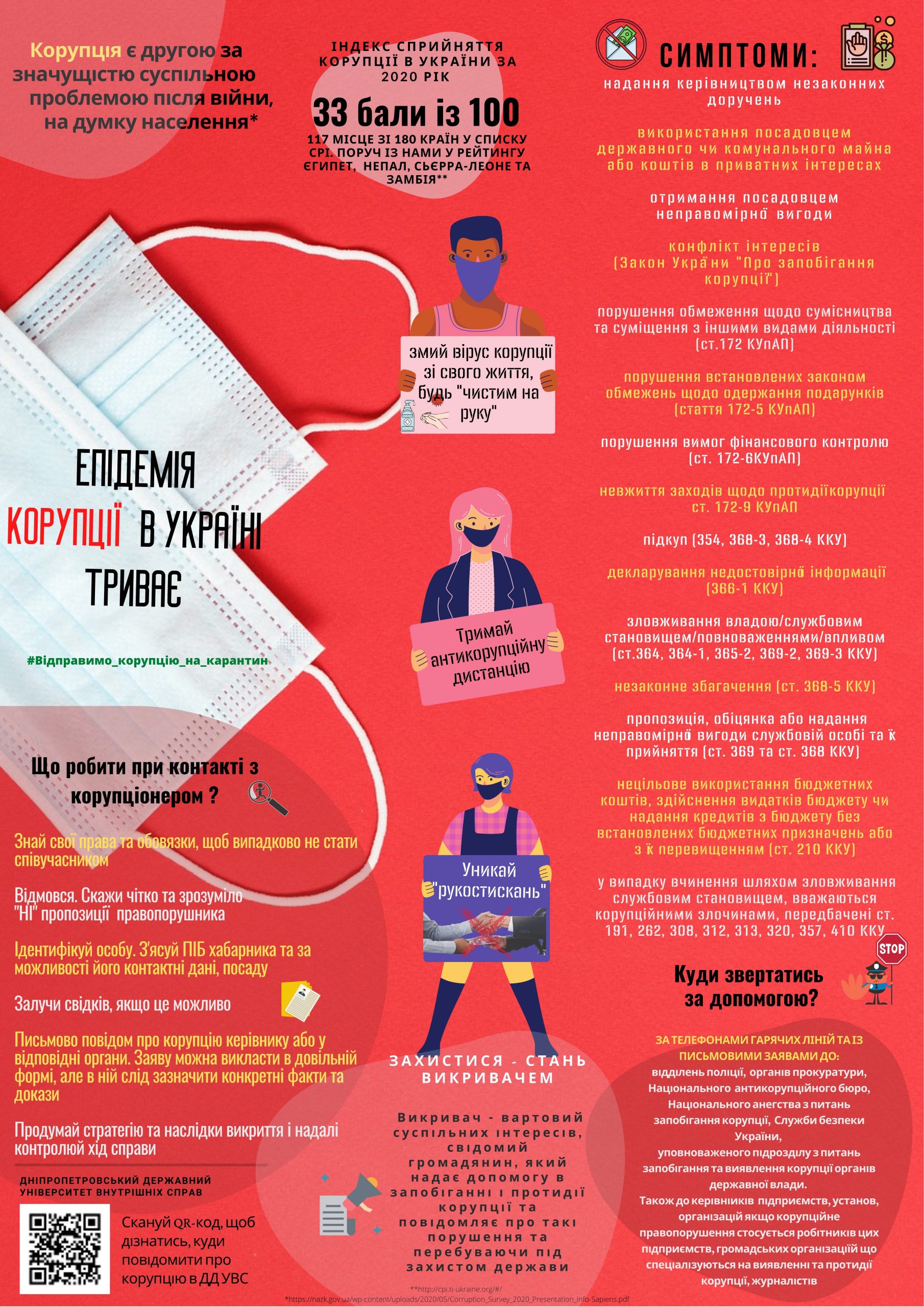 Let's keep in touch for phase 2!
Do not miss out on the second phase of our #QuarantineCorruption Creativity Contest, which will reward the best individual entries and be decided based on a public vote. Very soon, EUAM will share on its social platforms a selection of 12 chosen pieces – 5 videos and 7 posters. Our followers will then be invited to choose their favourite entries, at the end of which we will be left with a winning video and a winning poster. The two winners will receive personal tablets, courtesy of HSS.